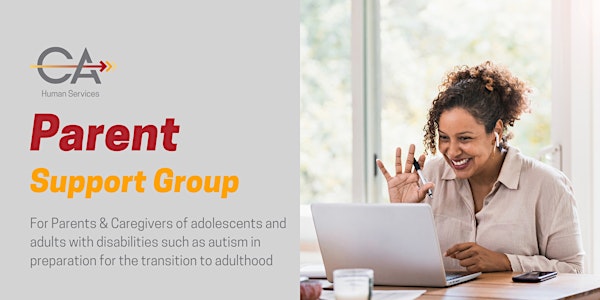 Support Group for Parents of Adolescents & Adults on the Autism Spectrum
Parents of transition age adults may feel overwhelmed with how to navigate next steps or support their child as they approach adulthood.
About this event
This support group is for parents and caregivers of teens, transition age youth and young adults. The group is moderated by CA Adolescent and Adult Programs leadership counselors of CA Human Services (formerly Commonwealth Autism).
Parents of a teen or young adult with an asperger's profile or "low-needs" autism face new challenges as they navigate their child's next steps to adulthood and out of the school supports. Perhaps they have questions about how to help their child attend college, make and keep friends, move out of the family home, get a job, or perhaps even just need someone to tell them they aren't alone. If that sounds like you, please join this supportive community.