Event Information
Location
Treff Liebefeld International Club
Description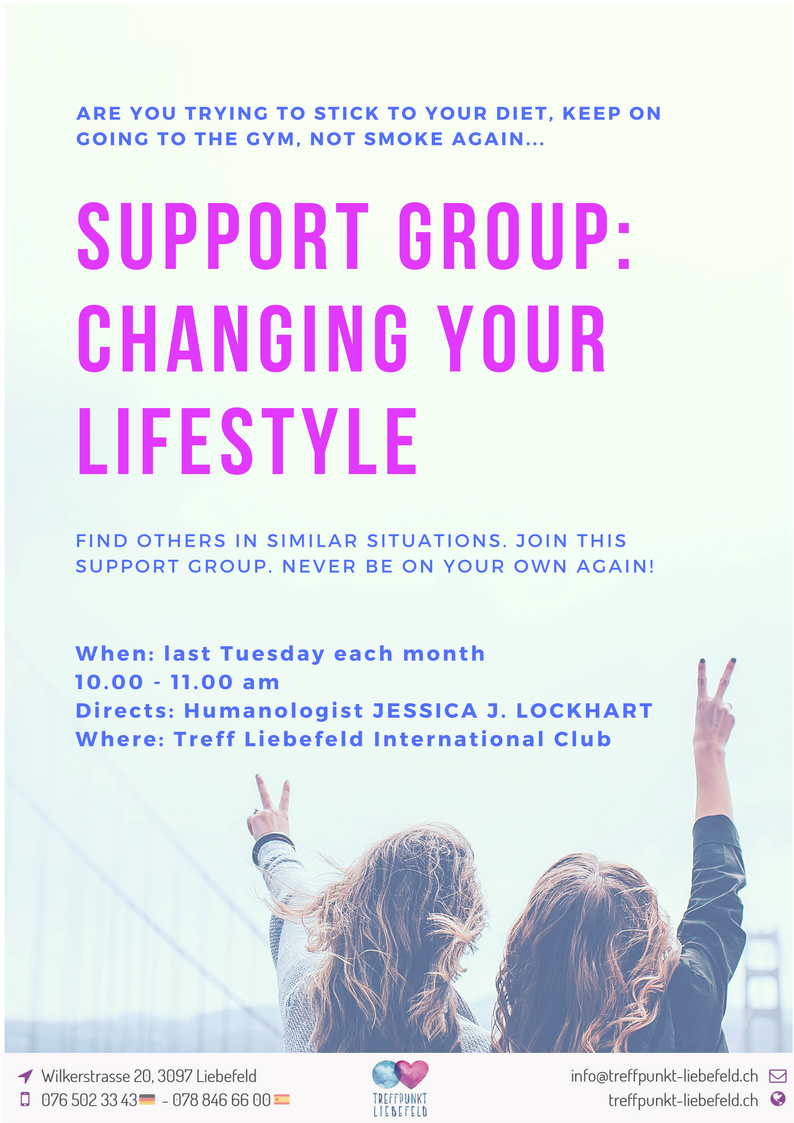 This support group is created as a meeting point for anybody attempting to master a new lifestyle. Whether you're trying to quit smoking, lose weight, become more sportive, gain confidence, reach a certain goal or anything else, this group might be for you. Come and meet like-minded people in a relaxed and comfortable environment.
60 minutes of sharing ideas, tips, stories and support.
Led by humanologist Jessica J. Lockhart and held every last Tuesday. Open to all Treff Liebefelfd International Members. Please, book your seats in advance.
Request more information here: info@treffpuntk-liebefeld.ch or 0765023343
Date and Time
Location
Treff Liebefeld International Club