Sales Have Ended
Registrations are closed
Congrats! You're officially invited to our event Engineering Happy Hour Hosted By Cloudera ATX. Have fun!
Sales Have Ended
Registrations are closed
Congrats! You're officially invited to our event Engineering Happy Hour Hosted By Cloudera ATX. Have fun!
Description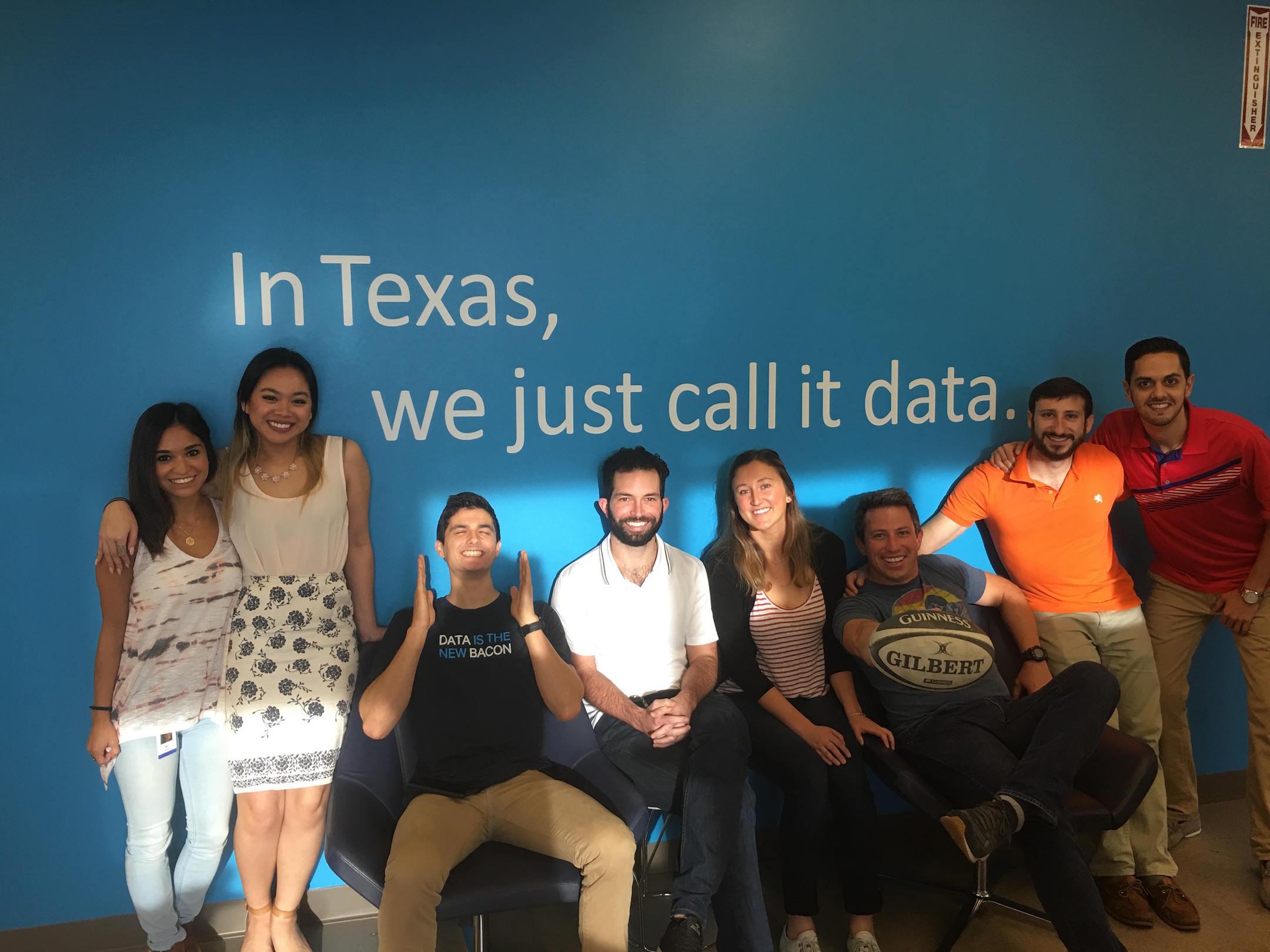 What: Happy Hour with Cloudera
When: Aug 2nd at 6:00pm
Where: Kung Fu Saloon
Who: You and a bunch of Pachydillos
Why: Food, Drinks, and Big Data
What's the buzz all about? Just before our IPO, we announced a new mission - Establish clear leadership in Security by providing the most easy to secure Hadoop distribution in the market. This includes a dedicated focus on Security to create a cohesive story across products like Impala, Hive, HDFS, Cloudera Manager, Navigator Optimizer, and more. All this will be done while promoting security-minded practices across engineering with tooling and guidelines that allow our product to be safe for our customers.

If you're looking to learn a little more about the many projects at Cloudera, our vision in Austin (to establish clear Support Center of Excellence), what it's like to be part of the company with the world's most Apache Committers, and what the people in the office are like to drink with, then this is the event for you :)
All you need to do is show RSVP & show up, grab a drink, and talk to someone in a Cloudera T-Shirt (that, or challenge them to Skee-Ball). Games, drinks and food are provided. You will not be sent home empty handed either; we will have a raffle at the door for prizes including a Google Home Controller, a YETI cooler, and more.
We know the ATX market is a small and tightknit one, and this is not a high pressure recruiting event. We just want to get to know you and vice-versa :)
We hope you can make it!
About Cloudera: We deliver the modern data platform for machine learning and advanced analytics. The core technologies for collecting, storing and analyzing data that were built over the last decade or two. We were the first company to spot the commercial opportunity for these technologies. We've developed the operational software that lets customers deploy and run our platform on premises or in the cloud. We've delivered the security, compliance, data governance and other assurance that large enterprises require.
The very first software product we released consisted of just two components: HDFS, the original storage layer, and MapReduce, the original processing and analysis layer, based on the work by Google in around the turn of the millennium. Today, our platform includes 26 different open source projects, eighteen of which were created by developers at Cloudera. Those additional projects offer resource management and scheduling support, a variety of storage options for different workloads and a rich collection of new processing and analytic capabilities. Significantly, our early embrace of Apache Spark – we were first among all vendors to recognize its value and add it to our product – means we have more than 600 customers running it in production today, supporting a wide variety of streaming, complex event processing and machine learning applications. Along with Cloudera Search and Impala, this gives us the right to claim leadership among vendors for machine learning and advanced analytics.
(Sneak peek of ATX team and activities below)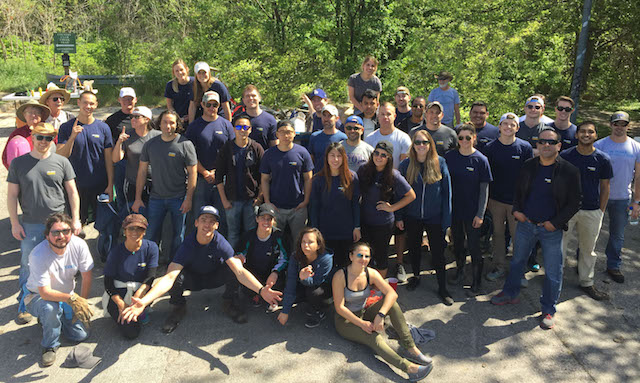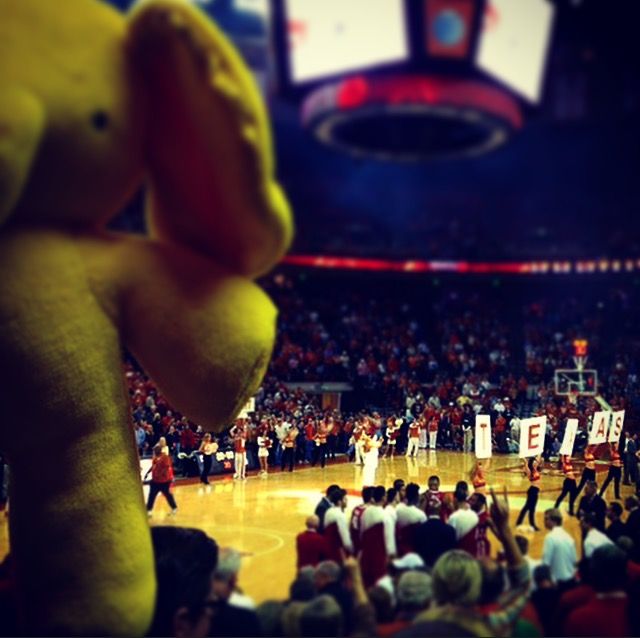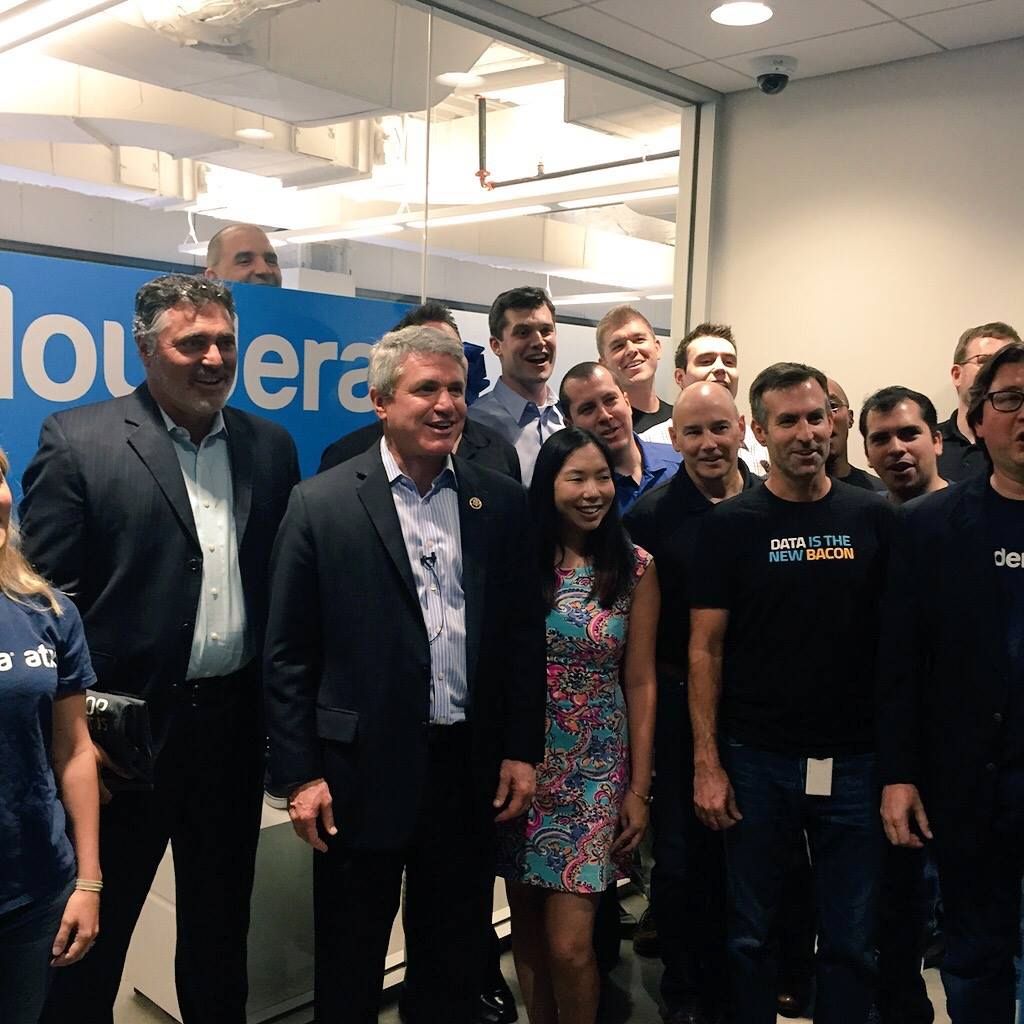 Fun Cloudera ATX video.
We politely decline recruiters from this event. Thanks for understanding. But feel free to bring a friend!
We hope you can make it!
Cloudera ATX Team