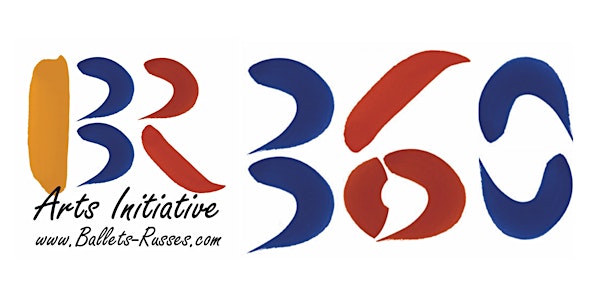 SUPPORT BRAI / JOIN BR360
Donation page for Ballets Russes Arts Initiative, includes streaming concerts, pure donation and BR360 membership options.
About this event
Make a virtual concert donation, purchase a BR360 Membership, or donate to support BRAI's ongoing arts programming. Please click on the green Tickets button to select the relevant option and pay. Processing fees are just 2.5%!
Ballets Russes Arts Initiative is a 501 (c) 3 organization. Contributions are tax deductible (95% for Memberships, 100% for everything else). You will receive a tax acknowledgement for your records by mail.  
BR360 memberships provide access to private, curated experiences, which are all invite-only and in some cases may have an additional fee. Past experiences have included: salon concerts in private homes and gardens, exhibition and art gallery tours, private collection visits, wine receptions, vodka tastings and more. BR360 members also receive discounts to select BRAI public programs, partner organizations and events.
If you would like to know more details about upcoming exclusive BR360 programming, please email us through Eventbrite's contact organizer function or at brcp (at) ballets-russes.com.
You can learn more about our recent public events and those soon to come here. If you would like to find out about specific campaigns (such as the piano fund) and projects in creative development that you can support, please contact us, and we will provide you with additional information.
Thank you for your support!
To pay by check, please make your check out to Ballets Russes Arts Initiative, put a note in the memo section if it is a pure donation or a membership, and send it to:
Ballets Russes Arts Initiative, 50 Milk St, 16th Floor, Boston MA 02110
You can also pay us via Venmo or Paypal. Please contact us through Eventbrite's contact organizer function and we will send you our handle.