Event Information
Location
To be confirmed
Singapore
Singapore
Description
As one of the series event of SCM & Logistics Forum, SCAP2017 this edition will combine the Supply Chain Stream and Logistics Innovation Stream to address the key topics across Supply Chain Trends and Innovation, Supply Chain and Logistics Ecosystem, Supply Chain Finance, S&OP, S2B, Smart Logistics, Transformation, Supply Chain Visibility, Innovative Supply Chain Technologies, e-Commerce etc. during the two days conference, 11 different sessions. What is more, The Annually Supply Chain Innovation Summit is always recognized as the highest level and success event with the resounding success of the series Supply Chain Management and Logistics events, which will bring together more than 50 prominent speakers, 500+ high-level attendees and 40 Supply Chain& Logistics medias will be showcased at the venue.
Organizer:
Ace Events
Supporters:
Asia Pacific Logistics Federation
Hong Kong Logistics Association
EIPM
Agenda At a Glance:

Review Part of the Splendid Past:
Supply Chain Innovation Summit 2016 Asia Pacific (Last Year):
There are 397 participants from FMCG, Hi-tech, Retail, 3PL, E-commerce, Manufacturing, Chemical and Pharmacy industries, gathered on December 1st-2nd,2016 at the PARKROY on Pickering Hotel in Singapore to discuss, learn and share sustainable ideas and solutions with the theme of "Transformation in the new Era" Which highly focus on sharing best practices that can be applied by the local communities, regions and business to enhance your supply chain strategy for profitable growth and competitive advantage. What is more, With the end of the SCAP2017, Almost all our attendees have showed a high evaluation about the summit.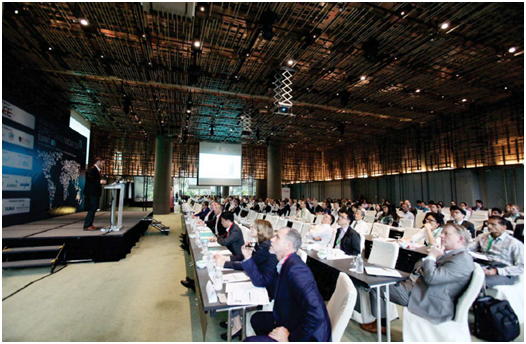 Contact Us:
Easy Ways to Register
This conference is not free. Please contact us if you need to sign up.
E-mail: lena.ji@acevents.org.cn
Website:http://www.scinno-cn.com/
Date and Time
Location
To be confirmed
Singapore
Singapore