Sales Have Ended
Registrations are closed
Thank you! We look forward to meeting you on March 11. if your plans change, let us know so that we can offer your spot to someone else.
Sales Have Ended
Registrations are closed
Thank you! We look forward to meeting you on March 11. if your plans change, let us know so that we can offer your spot to someone else.
The REFASHIOND Ventures Executive Salon Series is an invitation-only forum to explore solutions to critical problems plaguing corporations.
About this event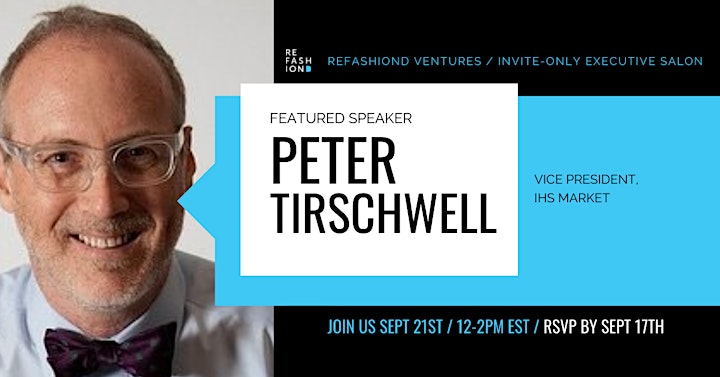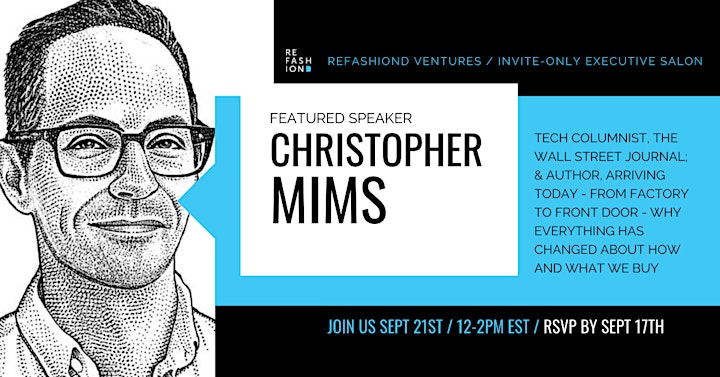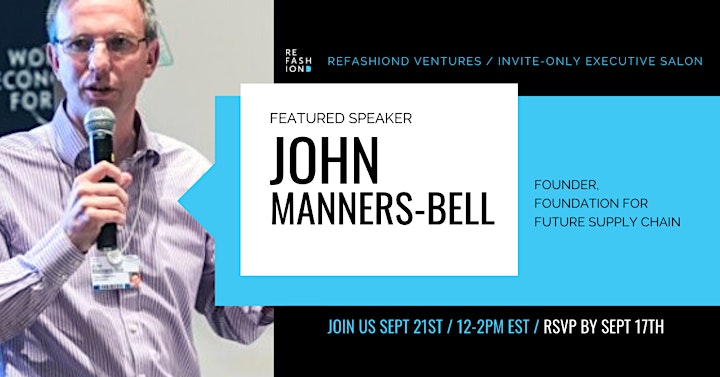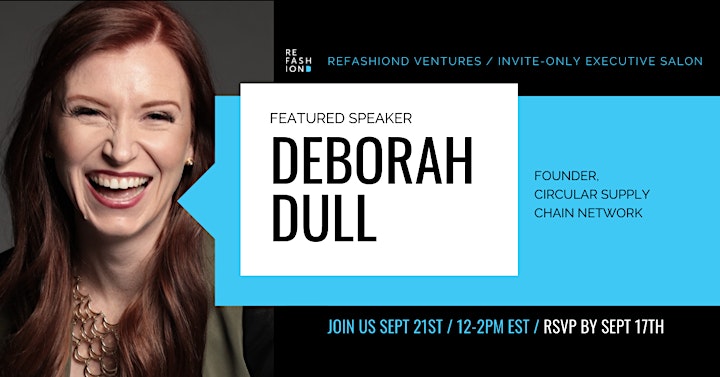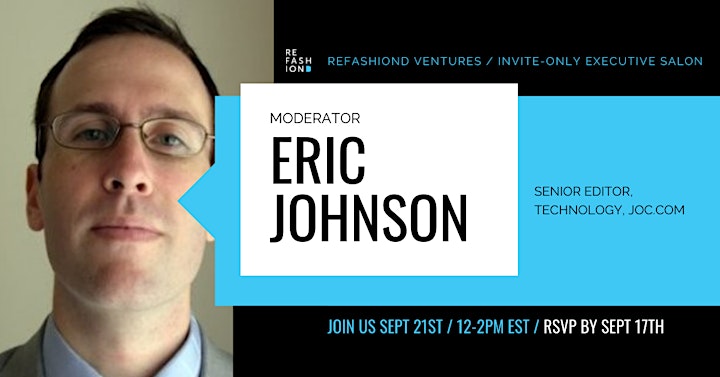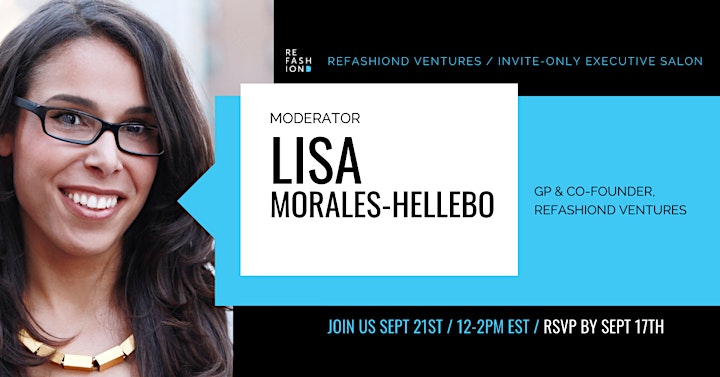 The REFASHIOND Ventures Executive Salon Series will explore the many facets of supply chain digitization in a series of Invite-Only interactive talks.
_____________________________________________
A few spots remain open. Registration open till 11:30 AM, September 21.
_____________________________________________
AGENDA
12:00 pm EST / REFASHIOND kick-off
12: 05 pm EST / Moderated Panel Discussion
1:30 pm EST / Q&A
Moderators
Eric Johnson, Senior Editor, Technology, JOC.com
Lisa Morales-Hellebo, GP & Co-founder, REFASHIOND Ventures, Cofounder of The Worldwide Supply Chain Federation, CEO & Co-founder of REFASHIOND OS
Supply Chain Future - The Role of Corporations & Government
COVID has been the catalyst that finally woke the world to the importance of our supply chains. Severe weather and increasing Climate Crises are amplifying the stakes for critical supply chains that impact our national security, health and safety, the ability to feed people and provide safe housing; and the importance of collaboration for human life to continue to exist on Earth.
What role do corporations and government need to play in the digitization, resiliency, sustainability, safety, and security of our future-ready supply chains?
Moderated Panel Discussion
_____________________________________________
This event is not open to the general public. The invited attendees will include our global community members, select founders, C-Suite Executives, Family Office Investment Professionals, Institutional LPs, Endowments, and a select group of speakers.
Corporate executives responsible for supply chain and operations will leave the event with practical ideas that they can start implementing in their companies within weeks.
Investment professionals will gain a better sense of where supply chain innovations, corporate adoption and governance, and government regulations are heading in the near future.
Space is limited, so sign up soon. This event will be recorded.
This is a virtual event with space for only the first 100 participants. Other details to access the virtual event will be mailed to people who have registered for this event on the day of the Salon Series. We will not be able to admit people who do not register via this page.
Note: We will be using the settings on Zoom that enable security for participants. Please ensure that your first and last name are viewable or the hosts will not admit you to the event.
We have to be able to match your name on the RSVP list with the user name you are using on Zoom when you try to join, otherwise we will not let you in since we will be unable to confirm your identity.
Attendees will be required to follow any security protocols required by the event host.
Organizer of Supply Chain Future - The Role of Corporations & Government