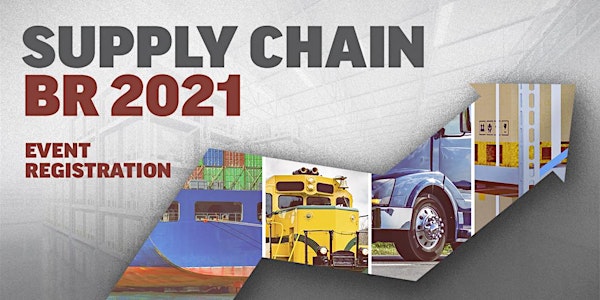 Location
Crowne Plaza Executive Center Baton Rouge
4728 Constitution Avenue
Baton Rouge, LA 70808
Refund policy
Contact the organizer to request a refund.
Eventbrite's fee is nonrefundable.
A one-day conference, led by experts in warehousing, transportation, logistics, and finance, coming together to fuel your business growth.
About this event
Leaders of small to midsized manufacturers and distributors in Louisana's Capital Region are coming together to discuss how to increase revenue, optimize efficiencies, mitigate risk, and adapt to customers' evolving expectations while building a resilient supply chain. Simply, none of us want any more distractions from growing our core businesses.
Led by experts in the fields of warehousing, transportation, logistics, and finance, you will learn growth strategies to assess and refine business plans as well as make meaningful supply chain connections to benefit your bottom line and operations. Sessions will focus on:
Discovering business opportunities hidden within your warehousing and distribution (e.g., recover capital, save money, optimize capacity while outsourcing headaches)
Capitalizing on financing opportunities to fuel growth (e.g., joint venture, sale-leaseback, private financing, SBA loan)
Prioritizing measures that matter [from the front (and bottom) line of a business case]

Agenda
8:00 am – Breakfast and Networking
9:00 am – Opening Remarks
9:30 am – Networking Workshop
10:15 am – Business Opportunities Hidden Within Warehousing
11:00 am – Business Opportunities Hidden Within Distribution
11:45 am – Lunch
12:45 pm – Financing Opportunities to Fuel Growth
1:30 pm – Prioritizing Measures That Matter
2:15 pm – Closing Remarks
2:45 pm – Event Giveaway (autographed Drew Brees Helmet)
3:00 pm – After Party at Tio Javis
Stay connected with us on social:
Co-Founding Sponsors
Wilson Warehouse, in partnership with Sabine Transportation, provides its customers with not only 3PL services, but more importantly right-sized solutions for all of their supply chain challenges. Anchored in the Louisiana and Texas communities, they are stewards of goods and community, committing to protect their customers, adapt to individual needs, and be faithful to one another.

The International Warehouse Logistics Association (IWLA) is the resource for warehouse logistics. With more than 125 years as the warehouse-based 3PL industry's only dedicated trade association, IWLA continues to advocate for better business practices and sensible regulation; provide continuing education; offer business service benefits; and create a network of warehousing professionals across North America.

Event Supporter
The Baton Rouge Area Chamber (BRAC) leads economic development in the nine-parish Baton Rouge Area, working to grow jobs and wealth and to improve the business climate and competitiveness in the region. Today, BRAC investors include more than 1,500 small businesses, mid-sized firms, large industry, and entrepreneurial startups, as well as individuals and organizations that support business and economic development. In this capacity, BRAC serves as the voice of the business community, providing knowledge, access, services, and advocacy.

Registration Eligibility
This event is open to professionals who utilize warehouse logistics, supply chain, and transportation products and services* – whether their organizations are IWLA members or not. Partners to the industry (suppliers, vendors), member and nonmember, are welcome to register and attend as exhibitors, sponsors, or an industry professional registrants. However, suppliers cannot solicit attendees or distribute/display company materials unless they are a sponsor. IWLA reserves the right to refuse ineligible registrations.
Cancellation/Refunds
Attendee registration cancellations and refund requests received in writing by October 6, 2021 will be reimbursed. Registrations are transferable to attendees from the same company. No refunds will be granted for requests after October 6, 2021. Badge sharing, splitting, and reprints are strictly prohibited. Additionally, once contracted, there are no refunds for sponsor commitments or registrants.
Should the event be canceled due to unforeseen circumstances, all attendees and sponsors will be notified by email of the cancellation. Attendees will be refunded the full amount of their ticket and sponsors the full amount of their sponsorship regardless of whether that happens before or after the October 6, 2021 date.
Should the event be rescheduled due to unforeseen circumstances, all attendees and sponsors will be notified by email of the new date. Attendees and sponsors may request, in writing via email, a full refund of their ticket or sponsorship up to 15 days prior to the new date.
Full Conference Registration Fees Includes:
Access to all networking; education sessions; breakfast, lunch, and breaks.
Payment
Payment in full is required in order to process registrations.
Confirmation
You will receive an email confirmation of your registration. If you have not received a confirmation within two business days after registering, please contact RobertB@wilsonwarehouse.com
Event Contacts
SCBR2021 Conference Co-Founders
Robert Baldridge, RobertB@wilsonwarehouse.com
Consent
Registration and attendance at, or participation in, IWLA meetings and other activities constitutes an agreement by the registrant to the use and distribution (both now and in the future) of the registrant's or attendee's image or voice in photographs, videotapes, electronic reproductions, web and app postings, and audiotapes of such events and activities by IWLA and other third parties, including but not limited to the venue.