Description
SUPPER, PEOPLE ON THE MOVE
at The Dance Complex
536 Massachusetts Avenue
Cambridge, MA 02139
Friday, September 28, 2018 | 8pm
Saturday, September 29, 2018 | 8pm
Sunday, September 30, 2018 | 7pm
ONLINE PRESALE: $21 General Admission, $13 BDA/Student/Senior/Military
PURCHASES AT THE DOOR: $26 General Admission, $17 BDA/Student/Senior/Military
Silvana Cardell's Supper, People on the Move! has been greeted with rave reviews and packed houses since its 2015 premiere in Philadelphia. This work brims with the emotional power embedded in the examination of the immigrant journey. From this rich and fertile history Cardell creates evocative forms of movement— abstract, personal, universal—performed with unrelenting physicality and striking moments of beauty. During this journey the audience becomes part of the experience, most notably at the conclusion of the work, when it is invited to join the dancers for a humble meal at the dinner table, which has been transformed into various scenic devices throughout the 55-minute performance. A photo exhibition, "People on the Move," by Jennifer Baker, featuring personal stories of Philadelphia-area immigrants, will be on display in the lobby before the show.
Directed and Choreographed by Silvana Cardell, an award-winning choreographer, dancer, and educator, and created to the highly regarded original music of Nick Zammuto, Supper, People on the Move! features dancers of supreme ability and daring physicality: William Robinson, Ama Gora, Maria Urrutia, Zach Svoboda, Mackenzie Morris and special guest performance by Merian Soto.
Following its premiere in Philadelphia in 2015, Supper has been performed at the Icebox Project Space at Crane Arts in Philadelphia and had additional performances at La MaMa, in New York City in 2016. Supported by a NEFA – National Dance Project touring grant, Cardell Dance Theater performed Supper, People on the Move! at Black Mountain Museum - Arts Center, Ashville, North Carolina in 2017 and will tour to The Dance Complex in Cambridge, the Georgia Tech Ferst Center in Atlanta, and the Sandy Spring Museum in Maryland, and EDANCO and International Dance Festival in Santo Domingo, Dominican Republic in 2018.
Original support for Supper, People on the Move was provided by The Pew Center for Arts & Heritage, Philadelphia. Additional support was provided by Swarthmore College Project and Georgian Court University. Supper, People on the Move, national tour (2017-2018) is made possible by the New England Foundation for the Arts' National Dance Project, with lead funding from the Doris Duke Charitable Foundation and The Andrew W. Mellon Foundation. International engagement at EDANCO 2018, Dominican Republic is supported by Mid Atlantic Arts Foundation through USArtists International in partnership with the National Endowment for the Arts and the Andrew W. Mellon Foundation.
Cardell Dance Theater is supported in part by a multi-year grant from The Philadelphia Cultural Fund.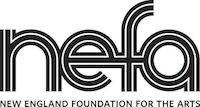 ---

Online ticket sales end 2 hours prior to the start of the event. Pre-registration is only available online via credit card payment. Tickets may still be purchased at the door, for a higher rate, using cash, check, or credit card.

Late seating is at the discretion of the artist and The Dance Complex, and may not be available after the start time of a performance. In general, we advise arriving at least 15 minutes before the show start time. Doors open 45 minutes prior to show, at which time our bar is open in our lobby space. After the show has begun, entry is not guaranteed and refunds are not available. You may receive a refund through Eventbrite up until 24 hours prior to the event.

Our ground-level lobby area and informal performance space as well as our second floor Julie Ince Thompson Theater are ADA compliant. There is a motorized lift that can bring one person at a time from the ground floor to the second floor where our theater is located should a guest wish to use it. There is no elevator. Accessible seating is available in the first row of our four-row seating area. Steps lead to the other rows of seating. Gender-neutral accessible bathrooms are located on both the ground and second-floor levels of the building.
If you have any further questions or concerns about refunds or ticketing, please contact Kristin Wagner, Front of House Manager, at kristin@dancecomplex.org. If you have any questions or concerns regarding accessibility at The Dance Complex, please contact Kara Fili at kara@dancecomplex.org.