Description
Iron2Iron4Women, Inc presents the 2017 Superwoman Syndrome 2 Symposium, an annual community event for women in business. Speakers from the business and wellness communities present education and inspiration to empower women to live in Power, Peace & Prosperity. Women share their aspirations, challenges and business knowledge. Join us at this open mic, open forum candid talk experience to ignite your life. What are your super powers? What's your kryptonite?
Power Networking | Burnout Blues| Self-Care | Work-Life Balance | Credit Health | Multitasking: Myth or Reality | Legal Business Matters | More Guest Speakers & More Life Empowering Topics. Be Here, Don't Miss It!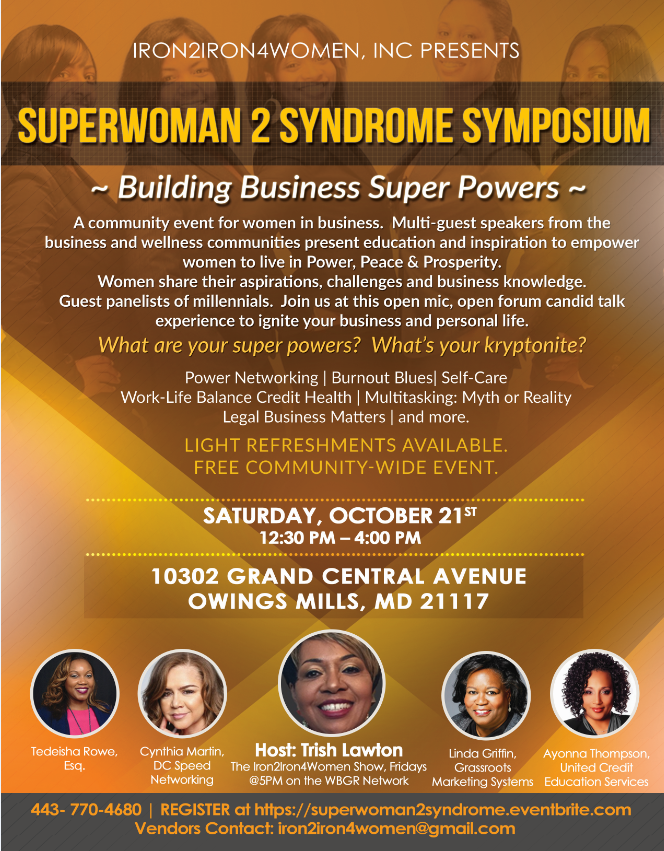 NOTE: Location change to 6665 Security Blvd, Gwynn Oaks, MD to accommodate all guests. Light refreshments available.