Description
VOLT Institute in partnership with AgSafe presents
6 Meetings to Better Management!
Supervisor Enrichment Series
6 sessions 8 am to 12 pm.
May 7 Introduction to Team Building
May 28 Playing to Your Strengths and Talents
June 18 Leadership Traits of an Effective Supervisor, part 1
July 9 Leadership Traits of an Effective Supervisor, part 2
July 30 Qualities of an Effective Supervisor
August 20 Program Review, Next Steps and Completion Celebration
Registration Deadline Friday, April 26, 2019
Complete all 6 sessions and receive your $100 tuition back in full! *See complete details below.
From the field to the cooler and plant, impactful supervisors are at the core of a flourishing business.
These men and women streamline productivity, positively influence employees, and effectively execute your company vision. This type of supervisor must be cultivated and provided intentional education, exposure and encouragement.

The Supervisor Development Academy will give supervisors a foundation to develop skills essential to furthering their success and that of your business.
• 6 session program;
• Scheduling monthly, as listed above.
• Program addresses leadership, communication, conflict resolution, planning, and team building;
• Emphasis on building peer-to-peer relationships;
• Each session lasts 4 hours with 1-2 hours of activities per session to practice
their new skills on the job;
• Total participant time commitment is between 30-36 hours.
The Supervisor Development Academy is made possible with assistance from CMTC.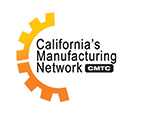 ---
*Refund policy: Registration open until Friday, April 26, 2019. Tuition refunds before sessions begin may be issued upon request up to seven business days before classes begin. Classes begin May 7, 2019. Workshop includes six sessions for completion certification. Scheduled workshop sessions are subject to change. Workshop registrants that attend all six sessions to complete with certification will receive the full one hundred dollar ($100.00) tuition refunded. Tuition refund will not be prorated by attendance. No partial refunds will be issued. No substitute workshop attendees are allowed. Registrants who must skip a session will not be considered dropped and are strongly encouraged to continue attending the remaining sessions. Refunds will be issued within 10 business days after the last session in the workshop series.