Supervision & Motivational Interviewing with Jennifer Haywood, LISW-S, LICD...
Description
Please arrive at the training site at 9:00am for light breakfast and check-in.
The training begins promptly at 9:30am. Lunch will be 1/2 hour, served at 12pm and is included with registration.
CEUs: Six (6) CEUs will be available for Ohio social workers and counselors. The first half of this training meets the Board criteria for Supervision.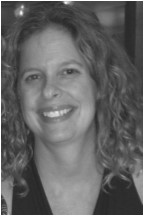 The Trainer
Jennifer Haywood has been a clinical social worker and addiction specialist since 1996. She received her Masters in Social Work (MSW) from The Ohio State University and her chemical dependency specialty through her internship at the Addiction Recovery Center at Harding Hospital in Worthington, Ohio. Jennifer has a BA in psychology from the University of Maryland.
Great feedback from Jennifer's Supervision training at our 2018 Spring Conference:
"Provided very helpful info for my role and will help me shape my style as a supervisor"
"Very engaging and knowledgeable."
"Excellent! Best Supervision Course I have ever taken"
"Great session and great content! Loved the format!"
Supervision Overview and Objectives: (3 hours)
Covers types of supervision, stages of supervision and some of the pitfalls that can occur when someone is becoming a supervisor; the transition from worker to supervisor and supervision theories; ways to improve the administrative, educative, and supportive roles; strengths that a social worker should possess if doing supervision.
Utilizing Motivational Interviewing as an Evidenced Based Treatment Technique: (3 hours)
Covers key points and concepts that are closely aligned with Prochaska and DeClemente's stages of change. Provides an understanding of basic concepts and purpose behind methods. Covers specific treatment techniques and provides more therapeutic tools to utilize with any level of unmotivated or resistant client, including how rapport and technique can create lasting change in even the most difficult situations. Case studies and role play will be included.

Questions? Please email admin@ohiochildrensalliance.org

Cancellations: Full refunds for cancellations are available until 7 days prior to the training.
Learn more about Ohio Children's Alliance Trainings.
Recommended Hotel: Embassy Suites by Hilton Columbus, 2700 Corporate Exchange Dr, Columbus, OH 43231, 614-890-8600. To make reservations for an Ohio Children's Alliance preferred rate, use this Booking Link. This hotel is across the parking lot from our Training Suite at 2600 Corporate Exchange Drive, Suite 180.