Justin David in Association with Megawoof and Randy C present Supervillains/The Dark Knight, an all day, all night Halloween blowout.
About this event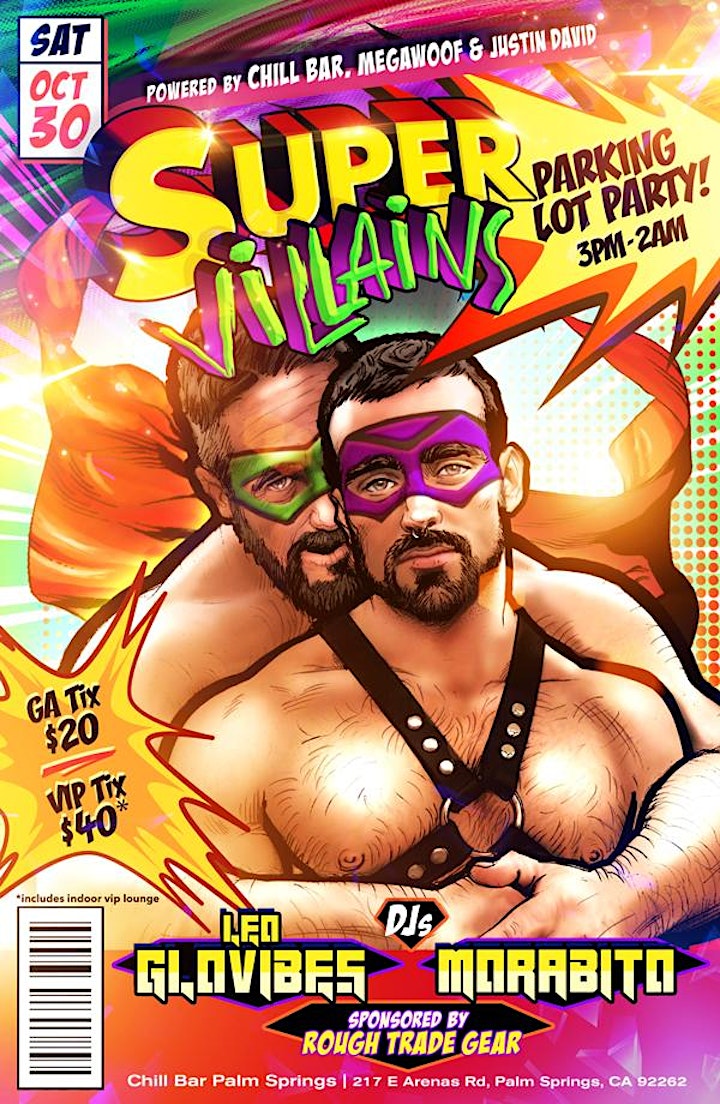 Two parties in one! Be a hero, be a villain. Justin David in association with Megawoof and Randy C deliver the comic book fantasy for Halloween 2021. GLOVIBES spins 3pm to 8pm. The legenday MORABITO closes from 8pm to 2am. Please note hours of operation for ticket types below.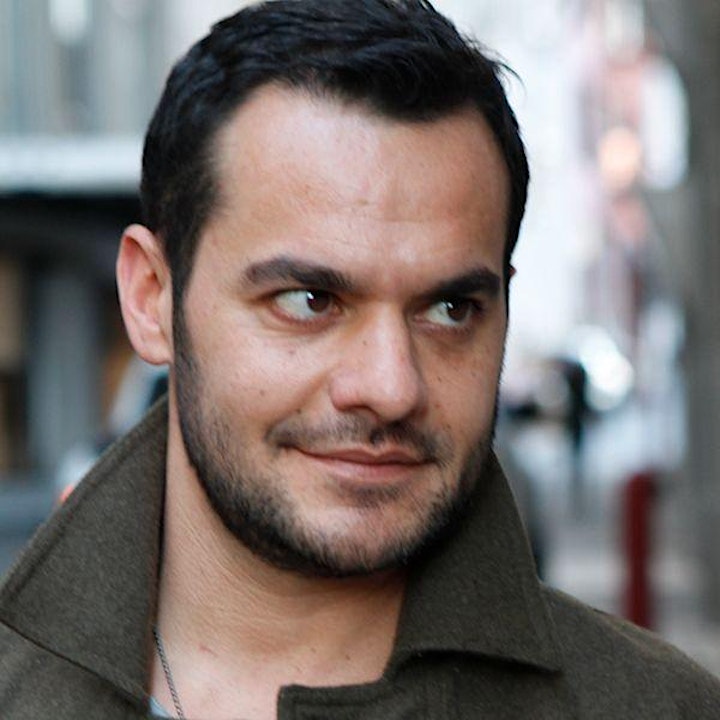 We take over the west parking lot and nightclub (VIP) at Chill Bar Palm Springs on Saturday, October 30 from 3pm to 2am. Full bar. Two shaded dance floors. Food. Maze.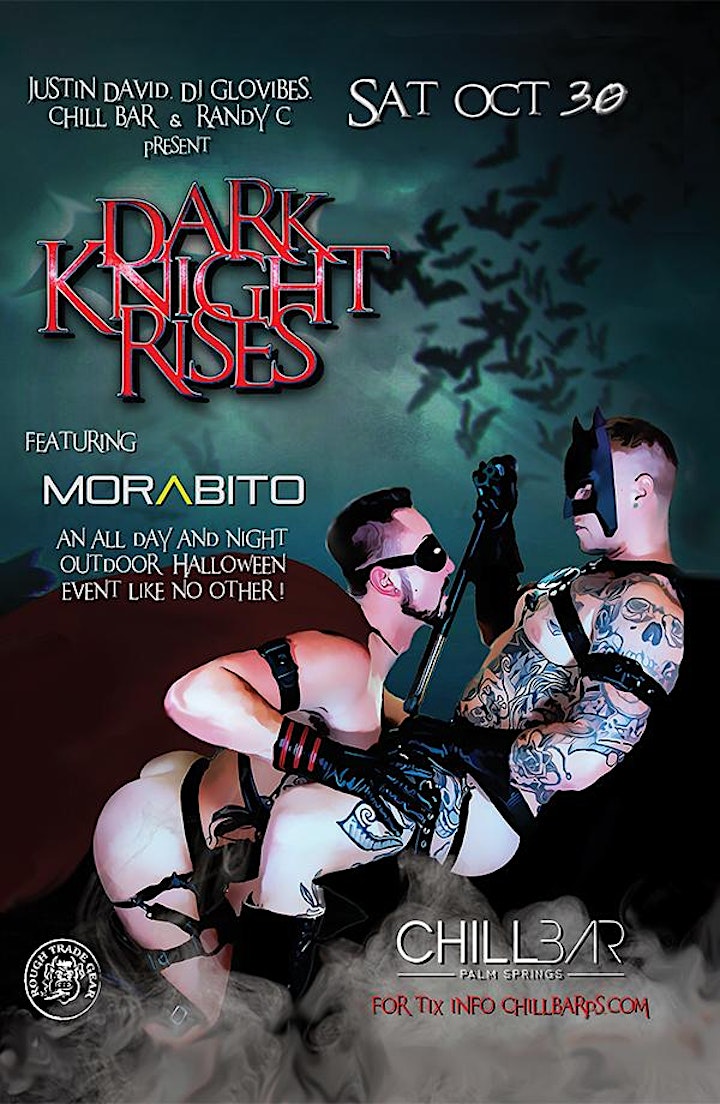 Two tickets available: General Admission and VIP.
Tier 1 tickets for $20/$40 available until October 15. Prices increase on October 16.
Outdoor event for all ticket holders runs from 3pm to 12am. The City of Palm Springs requires that outdoor music end at midnight. VIP ticket holders continue to party indoors until 2am.
As per City of Palm Springs requirements, VIP ticket holders entering the club must show proof of vaccination or negative COVID-19 within 72 hours.