Event Information
Location
The Camel
1621 West Broad Street
Richmond, VA
About this Event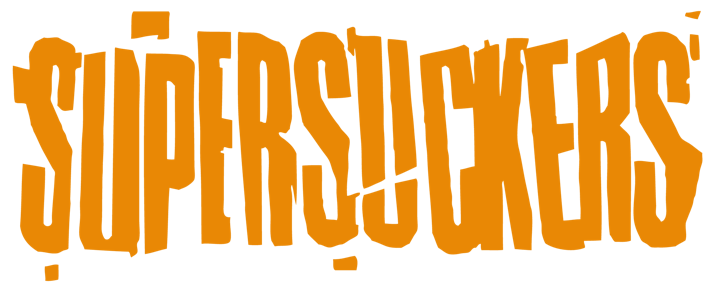 Supersuckers
You've heard our name, you've seen our records, our t-shirts and our stickers. We're probably the favorite band of someone you know and yet maybe we're still a mystery to you. Well my friend, that's okay, you're at the right place to get to know the greatest rock-n-roll band in the world, The Supersuckers.
And the next time you see the 'Supersuckers' name, whether it's in the record store, online somewhere, or on the marquee at your local rock club, know that there's some quality, honest, ass-kicking, hard working individuals behind it all trying to make your life a little better through the "Evil Powers Of Rock-n-Roll" (and the occasional detour into the country music, of course) and we'd love nothing better than to have you there with us as! Just remember to wear clean underwear, because we're gonna rock your pants right off of you.
- Eddie Spaghetti, Rock Guy
The Supersuckers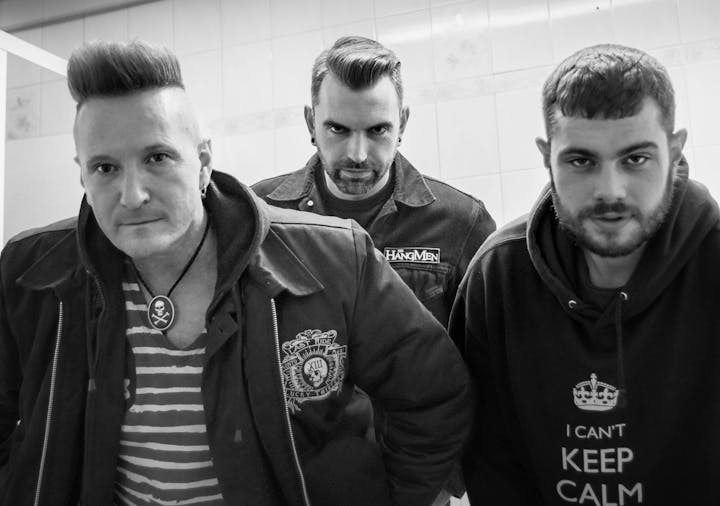 The Hangmen
When The Hangmen exhumed the grit of the Devils' own Blues, the uncontrollable abandon of true Rock n' Roll and the confrontational dissatisfaction of Punk Rock to create a musical Frankenstein Monster that is raunchy, filthy, outspoken, hostile, loaded with unsavoury lyrical cunning and above all genuine there was no career strategy, agenda or expectation to ricochet around the underworld of rocks sweat-pits in a defiant chaos that has enveloped the band for over two decades.
Forever entwined with the Psychobilly culture that conceived them - revered or shunned depending on who you talk to – very welcome guests in punk rock arenas, secretly accepted by some of the Rockabilly fraternity they've also spawned a supplementary, eclectic worldwide fanbase in their own right.
Sticking to their guns, consistently delivering the goods and never following any pack, The Hangmen have always been a natural cult band of distinction. Consistently coming up with tense hi-octane tunes and lyrics of almost darkly deranged genius whilst being able to deliver them full volley in any setting hasn't exactly understated that reputation either.
Within months of performing their first local gigs in the North East of England the sparsely equipped three piece somehow came to the attention of a European Indie label, who promptly sent a record contract.
Fresh, naïve and bewildered their first album was hastily recorded in demo-like fashion, in some cases completing the musical arrangements on the spot. The extremely raw basic sound that resulted endeared them to some, yet has been notably regretted by the band themselves thereafter.
Despite their sentiments it can be said that the distinctive mood of the songs was a reliable hint at what was to evolve – "The birth of the monster" as one interviewer would later put it. Perhaps the record label had recognised that early potential long before the band ever would.
An unconventional approach to any kind of musical career ensued.
Refusing to re-release, repress or recompile recordings, refuting style agendas, sidestepping reliable routes pursued by their peers, dismissing accolade, averting any intervention from professional third parties, and delivering live repertoires with disregard to audience expectations The Hangmen have always been a law unto themselves. This apparent lack of respect belies an honesty and commitment to get the job done, to create and perform for all who tune into them with open appreciative ears.
Live they were (and despite the slew of genre hijackings since they still are and always have been) original, inimitable, exciting, basic, recognisable and formidable.
As live forays gathered momentum further and further afield and in greater frequencies across the globe, press and newsstand magazines (in several different languages) spotted and presented the renegade rockers to the public at large.
Graduating to a national and international headline act in their own right whilst being invited onto tours with more prominent bands playing ever larger venues attracted more record labels, music publishers, merchandisers, press, A&R…
But an inherent disdain for the music industry combined with sustained and sometimes hectic live scheduling left the band poorly represented in a world of business so alien to the one they knew - one of engaging audiences face to face, live, head on, no holds barred and night after night with sometimes a thousand miles to cross to get there.
Notable record label interest from Sony, Rancid/Hellkat Records and horror movie maestro Rob Zombies 'Zombie-a-Go-Go' label circulated among others, but The Hangmen were just engrossed in creating songs and playing them live. Not wanting to complicate matters record release deals went ahead based on simplicity and keeping control over the material rather than commercial potential.
By the time their fourth album 'Original Sins' emerged on Germanys Crazy Love Records, the band were already on their second USA tour which entailed raising the roof at The New York Rumble festival within minutes of their arrival, a performance at the legendary punk mecca CBGBs and the culminated achievement of having played Boston on Halloween on both sides of the Atlantic!
Their fifth CD album 'No Happy Endings' saw the band really getting into their stride, with an accompanying vinyl release that boasted a bonus 12" picture disc in a gatefold sleeve the band were off to Canada and the US again to promote it, the positive reviews for both the album and live performances being thick and plenty.
The UKs top touring venues became host to The Hangmens onslaught thanks to support slot invitations from international visitors. They were invited to play as main headliners to The Transplants on an ill fated UK exclusive sell out gig at Londons Astoria, and are probably the most outrageous band to ever disgrace a Mayfair night club! On their own billing smaller venues would be taken by surprise with over-capacity turnouts for this 'unknown' band from out of town, having to close their doors to latecomers.
Playing live around Europe and the UK repeatedly, the bands momentum hit a point where two different singles were released almost simultaneously along with their sixth album 'Play Dead' - on three separate record labels based in three separate countries!
Having amassed albums, singles and compilation appearances, after the album 'Play Dead' it was decided that there was less urgency to build a repertoire through a discography.
They allowed more time to prepare and craft their latest works that would eventually culminate in their fastest selling album to date 'Cacklefest!'. More than any album before it captures the raw sound, mood, and berserk insanity of the band encapsulated in some of their finest pieces with no mellowing of age.
It was well received, straight in at number 5 on the worldwide Psychobilly Albums Chart and deemed well worth the wait by reviewers and followers alike.
Since then a collectors release of vinyl only cuts, out-takes and rare B-Sides has seen release on CD and download to complete the collections of those firmly in the digital age.
A new albums worth of new material has been on the agenda for a while, the numbers have been getting pitched live and no doubt the release will be with us when The Hangmen decide they are damn good and ready!
Over the bands lifespan much has changed. CDs, downloads and uploads, online promotion, digital recording, videos, cheap air travel, even choice of equipment were all largely unattainable if not unheard of at the conception of The Hangmen.
They set out with photocopied hand drawn flyers, word of mouth, a guitar, drums and upright bass, hired or borrowed vans which often doubled as a place to sleep, their crude but effective music, the help of fans and supporters who became friends and the clothes they stood up in - a basic nurturing that has left the band unspoilt.
Over the course of time line up upheavals have been inevitable, sometimes problematic but always taken as an opportunity to forge ahead as a valid band with new places to go.
The songwriting has been honed with experience and expanding influence, and it is acknowledged that - in another contradiction to any typical bands development - The Hangmen have move forward through phase after phase, marking and capturing each progressive period with albums that have increasingly satisfied their fanbases expectations for the unexpected.
Most remarkably everything has been achieved flying in the face of all protocol, tackling things the hard way, making their own paths and all without conceding any control to those who may or may not have proven to be a professional asset.
Industry outsiders flipping the finger to the man, outlaw rockers in every respect – The Hangmen.
Performers
Date and Time
Location
The Camel
1621 West Broad Street
Richmond, VA
Refund Policy