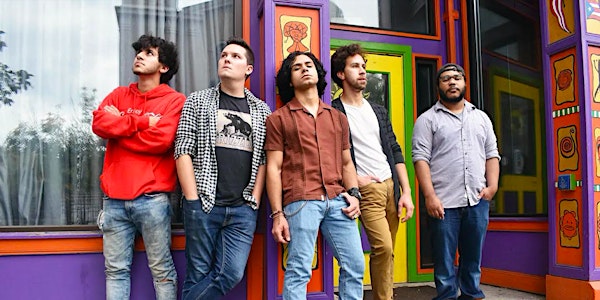 Superstitious Mind / Will Auringer / The Basement Cats
Location
The Jungle
6 Sanborn Court
Somerville, MA 02143
uperstitious Mind //Jeff Liddle // Will Auringer // The Basement Cats
About this event
1+ Event
$10 Cover
Band: Superstitious Mind
Gritty, heady, Harmonica-driven Chicago blues
Instagram: @Superstitious_Mind
Will Auringer :
Will Auringer is a guitarist, composer, and producer who writes and records instrumental electronic jazz music with rock, funk, and video game influences. Originally from Winston-Salem, North Carolina, Will began writing his own music during his first semester at Berklee College of Music and has released two LP's and one EP available on all major streaming platforms. Will performs around the Boston area with AJ Smaha on drums (@ajsmaha), Thomas Hiscock on electric bass (@fretlessthomas), and Sam Marston on keyboards (@mestizomarston). They will be playing songs from Will's two LP's, Alive and The Zoom Zone. For more music, live show announcements, and video content, follow Will on Instagram (@willauringer)
The Basement Cats:
It's the sound of cheap pedals and blown out speakers, the sound
of dirty basements and dirtier guitars.
A piercing sound reminiscent of your first used record player
running through a 10 watt practice amp.
It's a sound The Basement Cats, an indie rock n' roll band from
Holyoke, Massachusetts, have been perfecting since their
inception in early 2010.
This sound, coupled with The Basement Cats boisterous,
raucous, and extremely volatile live show, is a force strong
enough that, upon their sets completion, it'll make you get up from
your chair, step outside, shed a single tear, and declare to
yourself: "that's Rock n' Roll."