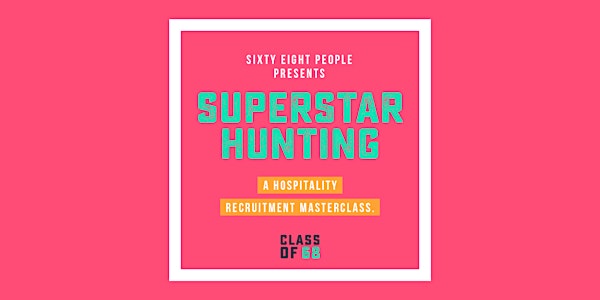 SUPERSTAR HUNTING - How to recruit your dream team
Location
Duke Studios
3 Sheaf Street
Leeds
LS10 1HD
United Kingdom
Learn how to attract the best talent in hospitality, spot superstars - gain an insight into how to WIN at recruiting in hospitality.
About this event
Recruiting the right people into a team is the most important thing a manager can get right. It's harder now than ever before.
From knowing where to find people, to creating a world class process, to making the final decision – recruitment is tough, yet so crucial to the success of a business. A skill that's rarely taught, until now. The good news is we believe that with the right support and guidance, everyone can be a great recruiter.
By the end of the workshop, you will:
Understand how to attract superstars to their business.
Create a robust and engaging interview process.
Understand how best to predict future performance.
Have the skills to deliver great interviews.
Have a new found confidence in hiring great talent.