A conference inspiring women of all backgrounds to be proactive leaders through workshops, scholarships, and more!
About this Event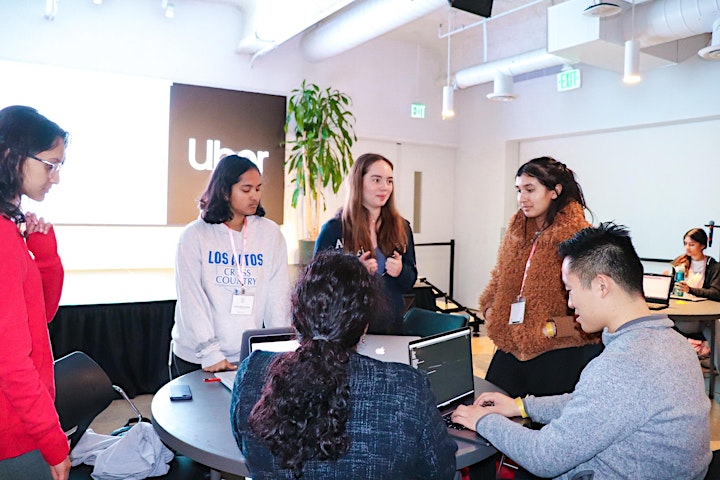 Empowerment.
the process of becoming stronger and more confident, especially in controlling one's life and claiming one's rights.
Our EmpowHERment Conference aims to inspire women of all backgrounds to become proactive leaders in today's society through workshops, panels, and scholarship opportunities.
SPEAKER LINEUP
Opening Keynote: Nita Singh Kaushal (Founder of Miss CEO, Stanford University Lecturer)
Women in STEAM Panel: Grace Ling (Founder of Design Buddies, 13K members), Jo Varshney (Founder/CEO of VeriSIM Life), Christine Jung (President of Blue Clarity)
How to Launch a Business: Jade Darmawangsa (381K+ YouTube subscribers)
Leading a Successful NPO: Stephanie Hu (Founder of Dear Asian Youth, 55K+ followers)
Youth Activist Panel: Sophia Delrosario (Founder of Zenerations, 60K+ followers), Katelin Zhou & Jasmine Nguyen (Founders of Diversify Our Narrative, 170K+ followers), Audrey Pe, (Founder of WiTech, Reached 100+ countries)
Closing Keynote: Julia Landauer (2X NASCAR Champion, Stanford '14, TedX Speaker)
AMBASSADOR PROGRAM
Ambassadors will acquire marketing & nonprofit leadership experience, access exclusive leadership workshops, be eligible for an ambassador-exclusive $100 scholarship, and more!
Program Information: https://bit.ly/sp_eainfo
Application: https://bit.ly/sp_ecaa
Deadlines: 1/10 11:59 PM PT
SCHOLARSHIPS & SOCIAL IMPACT GRANTS
We're investing in your education & social impact ventures! Apply at https://bit.ly/sp_ecgrant by 12/31 11:59 PM PT to receive a scholarship or social impact grant of up to $250.
FREE PRIZES
Colourpop Making Mauves, In a Trance, Going Coconuts eyeshadow palettes
Zebra Mildliners & Sarasa pens
Paperage Dotted Bullet Journal
Fjallraven Kanken Backpack
Instax Polaroid Camera
Zagg Power Banks, Wireless Headsets, Dual Wireless Charging Pad, Wireless Earbuds
MakeyMakey Kit
You'll be entered to win these prizes just by attending one speaker session at our conference.
ABOUT SUPERPOSITION
Superposition is an international non-profit organization working to bridge the gender gap in STEM through educational opportunities & community-building. Superposition began as the Bay Area's largest all-female and non-binary hackathon, and hosted Superposition IV at Uber HQ with over 220 attendees in February. Recently, we've expanded beyond a 24-hour hackathon to a Superposition x Uber mentorship program, 44 international chapters, and a webinar series with viewers in 52 countries.
STAY CONNECTED
Chapter Program Info: http://bit.ly/sp_chapterinfo
Chapter Application: http://bit.ly/sp_chapter
Email: info@superposition.tech
Website: http://superposition.tech
Instagram: @superpositionfc
Community Slack: http://bit.ly/sp_slack
Newsletter: http://bit.ly/sp_mailing