Supernova with Lotería, featuring comic book editor Andy Schmidt!

Friday, May 12, 2017 from 8:30 PM to 10:00 PM (CDT)
Event Details
The Supernova is Station Theater's signature improv form in which stories and discussion are molded and reshaped into original improvised content. The Supernova cast invites a special guest each week to tell true, personal stories in a one-on-one interview format. Guests vary week-to-week, ranging from traveling comedians, local celebrities, or even selected audience volunteers!
Cast: Cole Triplett, Jessica Thompson Falla, Jim Meyers, Jon Myles, Monica Marcha, Rachel Spector, Roger Anderson, and Tandiwe Kone


This week, we welcome Andy Schmidt!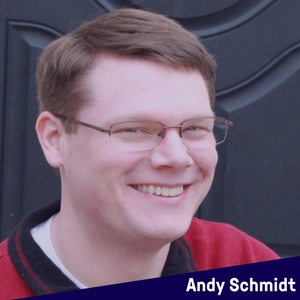 Andy Schmidt, former Senior Editor at IDW Publishing, former Editor at Marvel Comics, and writer of such comics as 5 Days to Die, X-Men: Divided We Stand, and G.I. Joe: Future Noir launched Comics Experience for people who want to make comics or work in the comics industry.
During his nearly six years at Marvel Comics, Andy edited such popular comic books as X-Men, X-Factor, Alias, Secret War, Captain America: The Chosen, Iron Man / Captain America: Casualties of War, Avengers Classic, and the Annihilation saga. As an assistant and associate editor, Andy worked on nearly every major character in the Marvel canon—from Spider-Man to the Avengers and Fantastic Four.
In 2007, Andy founded Comics Experience to pass his knowledge on to students. In 2008, Andy wrote an authoritative, Eagle Award-winning book about making comics: The Insider's Guide to Creating Comics and Graphic Novels, published by Impact Books. In 2010, he created the Creators Workshop as part of Comics Experience, where students can learn and grow together as creators. 
In 2013, Andy left corporate life and began consulting and writing in the Entertainment Industry on properties such as Spider-Man, The Avengers, Guardians of the Galaxy, Star Wars, and Transformers as well as consulting with film and television studios. His children's stories are featured in books like 5-Minute Avengers Stories, 5-Minute Star Wars stories, Spider-Man: Storybook Collection, Star Wars: The Original Trilogy Stories, and more! Andy has written for the video game industry and is the sole writer on the hit video game Transfromers: Devastation, a fan-oriented homage to the original cartoon.
Andy is the co-host of the Comics Experience Make Comics Podcast and you can follow him on Twitter at @ComicsExperience. 
He lives in Kentucky with his wife and two sons.
---
Opening for the Supernova is Lotería - a show where everything including the performers is left completely up to the bingo-caller's chance. 
Tickets: $6 in advance / $8 at the door

---

Station Theater | 1230 Houston Avenue, Houston, TX 77007
Show time: 8:30pm | Doors open at 8:10pm | All shows BYOB

Street parking is available on Dart Street or at the neighboring Montalbano Tire & Auto Service after 7pm. Please be mindful when parking in front of area homes as some driveways are difficult to see.
When & Where

Station Theater
1230 Houston Ave
Houston, TX 77007


Friday, May 12, 2017 from 8:30 PM to 10:00 PM (CDT)
Add to my calendar
Organizer
Station Theater
With a full lineup of intelligent yet irreverent stand-up, sketch and improv, Station Theater is Houston's home for independent comedy. Station's ever-growing pool of improv and sketch comedy troupes delight audiences every Thursday through Saturday.
Station's comedy conservatory offers workshops and classes in long form improv, sketch comedy, stand-up comedy as well as other areas of performance art.
Station is available for corporate training programs and private events.
SIGNATURE SHOWS
STRUCTURE: THURSDAYS – 8:30PM
Structure features seasoned comedians working together to create an improvised interwoven comedic performance that explores human nature and the absurdity of life—all based on an audience suggestion. This weekly powerhouse show is Station's nod to great traditional forms of improv.
SUPERNOVA FEATURING LOTERÍA: FRIDAYS – 8:30PM
Starting off the night is the Lotería, Station's Show left to chance. Seasoned performers, beginning improvisers, and audience volunteers are randomly selected and placed into groups to perform together for the first time ever. The Lotería is never predictable and always entertaining.
Then, the Supernova cast, Station's premier house team, performs improv based on a volunteer's stories. Whether they are a prominent icon of the Houston arts scene, a special guest from around the country, or an audience volunteer, the Supernova cast takes an astronomically funny look at the catastrophic events of life.
DARK MATTER: FRIDAYS – 10:00PM
Late-Night Improv Comedy. Unhindered Imagination.
SYZYGY: SATURDAYS – 8:30PM
Get ready to blast off with Syzygy, Station's Saturday show that will take you to the moon and back. During Syzygy, three different back-to-back hilarious comedic groups will put on a one-of-a-kind show that we know you'll enjoy.
SINGULARITY: SATURDAYS - 10:00PM
Each month during Singularity, a comedic act headlines the show preceded by talented comedic opening acts of their choice. 
________________________________________________
TICKET REFUND/EXCHANGE POLICY
If you have pre-purchased tickets online, please arrive 15 min before showtime to guarantee the best seating. If you have not arrived 5 minutes prior to the start of the show, your tickets may be released to accomodate patrons on the waitlist. 
Ticket policies: http://www.stationtheater.com/shows/ticket-policies-information 
Tickets are non-refundable, though we are happy to transfer tickets to a different show when possible. If you have questions, please email info@stationtheater.com. 
Supernova with Lotería, featuring comic book editor Andy Schmidt!