Superheroes Of Science Lecture Series 2019 - Dr. Joel Baker
Description
Superheroes of Science Lecture Series 2019 - Dr. Joel Baker
---
Water in the City: Let's Get Better At This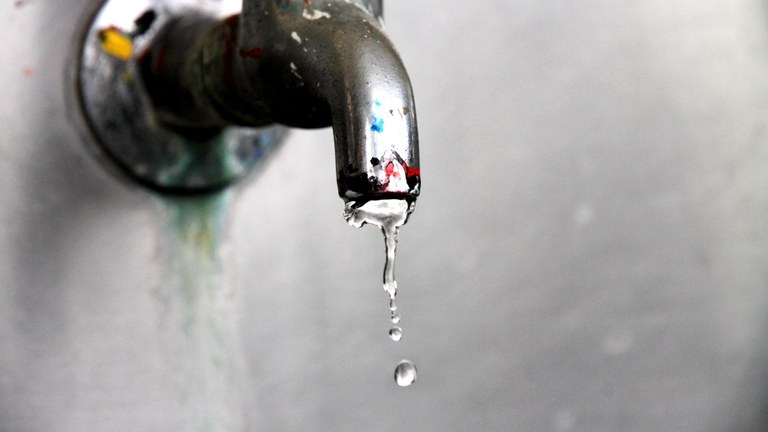 Water is ubiquitous. We all take it for granted and yet agonize over it. Most of us use 10 gallons each morning before our first cup of coffee and over 100 gallons throughout the day. While 3 in 10 people worldwide lack access to clean water in their homes, those of us in developed countries blithely turn the spigot. Despite this, we fear unseen pollutants, fight over supplies, and worry about running out of this valuable but nearly cost-free resource. Water cuts through all aspects of our lives, our communities, and our economies, and the study of water provides an excellent platform to observe our world. In this presentation, we will explore how advances in analytical sciences and computing technologies led to vastly improved water supplies. We will then discuss the impact of easy access to large quantities of partially- or selectively-interpreted data and the rapid spread of social media on our ability to comprehend risks. Are we in a water crisis? Is the sky falling? Should you believe those who say 'What, me worry?" We will finish with some thoughts on exciting innovations in how cities manage water. You will be challenged to reinvigorate your best superpower--critical thinking about your world!
---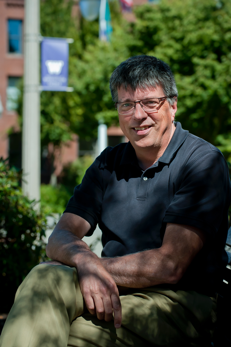 Professor Joel Baker holds the Port of Tacoma Chair in Environmental Science at the University of Washington Tacoma, is the Science Director of the Center for Urban Waters and directs the UW Puget Sound Institute. Dr. Baker's research examines the behavior of organic contaminants in the environment, specifically contaminant transport in estuaries, modeling the exposure and transfer of bioaccumulative chemicals in aquatic food webs, and the use of anthropogenic chemicals as tracers of environmental processes. Dr. Baker has led research in the Great Lakes, the Chesapeake Bay, the Hudson River, and the Puget Sound. His laboratory was the first to demonstrate in vivo dehalogenation of brominated diphenyl ethers in fish, a finding instrumental to the voluntary global phase out these flame retardants. He has co-authored over one hundred papers on contaminant cycling in the Great Lakes, the Chesapeake Bay, Puget Sound and coastal waters, and edited "Atmospheric Deposition of Contaminants to the Great Lakes and Coastal Waters" (SETAC Press).
Dr. Baker was elected as the inaugural chair of the Puget Sound Science Panel and served on the Board of Directors of the Society for Environmental Toxicology and Chemistry. Dr. Baker received the President's Award for Excellence in Application of Science and was named Outstanding Graduate Advisor by the University of Maryland Graduate Program in Marine and Environmental Science. He received the Conservation Research Award from the Seattle Aquarium Society and serves on the Board of Advisors for Salish Sea Expeditions, a marine education organization.
Dr. Baker received his B.S. in Environmental Chemistry from the State University of New York in Syracuse and his M.S. and Ph.D. degrees in Civil and Environmental Engineering from the University of Minnesota. He has held tenured faculty positions at the University of Maryland and at the University of Washington and was visiting faculty at the Institute for Environment and Sustainability, European Commission Joint Research Centre, in Ispra, Italy and at the Laboratory for Aquatic Ecotoxicology at Stockholm University. Dr. Baker's research is supported by the U.S. Environmental Protection Agency, by the National Oceanic and Atmospheric Administration, and by the State of Washington.
April 8th, 2019 Join Joel Baker at RAIN
6 – 7pm Dr. Joel Baker Presents: Water in the City: Let's Get Better At This
7 – 8pm No-Host Reception
Can't make it LIVE? Watch our YouTube Live Stream.
https://www.youtube.com/channel/UCuVc4cKxuUzpjZfywBgoT9w Join our page prior to the event, 04/08/19 ­­­@ 6-7pm and sign-up for a notification!
Join the discussion on the SOS Facebook page here!
The Superheroes of Science lecture series will be held at RAIN Incubator. RAIN is a nonprofit biotech innovation hub growing companies, talent, and jobs with a base of operations and headquarters in downtown Tacoma. RAIN works to facilitate and accelerate the development of small biotech companies which will result in local and regional job growth and talent development.
FAQs
What are my transport/parking options getting to the event?
Free local street parking is available a few blocks around RAIN. Additional parking is available on the University of Washington Tacoma campus, however, these spots generally cost a few dollars.
Picture Credit: https://www.eea.europa.eu/articles/water-in-the-city