Superheroes Of Science Lecture Series 2019 - David Voehringer
Description
Superheroes of Science Lecture Series 2018 - Dr. David Voehringer
---
Successful Failures: Stories of Success in Silicon Valley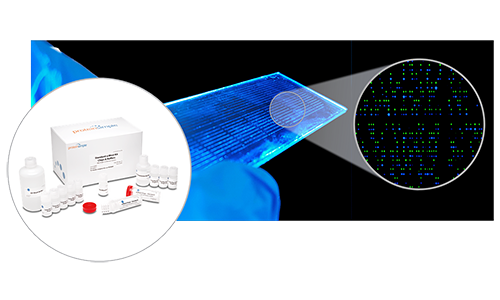 In the first lecture of the 2019 series, Dr. Voehringer will discuss his experiences as a graduate student at MD Anderson Cancer Center, a postdoctoral fellow at Stanford and his time in industry with a look into how influential moments during that course were often directed by failure.


Dr. Voehringer is driven by the challenge of enabling breakthroughs in science and technology and translating them into successful ventures. As a founding member of ProteinSimple (now a division of Bio-Techne), he was part of a team that built a unique protein analysis business from scratch that was successfully sold for $330M. Over 15 years he made significant contributions to a revolutionary technology that modernized the Western Blot method and grew ProteinSimple from $0 to over $100M in revenue. Taking on the role of managing the research team, directing the marketing and business development efforts early in the technology rollout and ultimately building and spearheading an international sales teams, David gained a wealth of experience as a small startup successfully transitions to a market force.


David is a creative yet disciplined entrepreneur with a proven track record of success in both industry and academia with over 30 year's experience and 50 publications. Through his experiences in premier labs at the world's top cancer center and one of the top labs at Stanford University he was fortunate to contribute to frontline research and build a network of highly placed individuals in both academia and industry that he collaborates with on a regular basis.
January 14th, 2019 Join David Voehringer at RAIN
6 – 7pm David Voehringer Presents: Successful Failures: Stories of Success in Silicon Valley
7 – 8pm No-Host Reception
Can't make it LIVE? Watch our YouTube Live Stream.
https://www.youtube.com/channel/UCuVc4cKxuUzpjZfywBgoT9w Join our page prior to the event, 01/14/19 ­­­@ 6-7pm and sign-up for a notification!
Join the discussion on the SOS Facebook page here!
The Superheroes of Science lecture series will be held at RAIN (The Readiness Acceleration & Innovation Network). RAIN is a nonprofit biotech innovation hub growing companies, talent, and jobs with a base of operations and headquarters in downtown Tacoma. RAIN works to facilitate and accelerate the development of small biotech companies which will result in local and regional job growth and talent development.
FAQs
What are my transport/parking options getting to the event?
Free local street parking is available a few blocks around the Wedge. Additional parking is available on the University of Washington Tacoma campus, however, these spots generally cost a few dollars.