Superheroes of Science Lecture Series 2018 - Dr. Peter Senter
Description
Superheroes of Science Lecture Series 2018 - Dr. Peter Senter
---
Targeted Drug Delivery for Cancer Therapy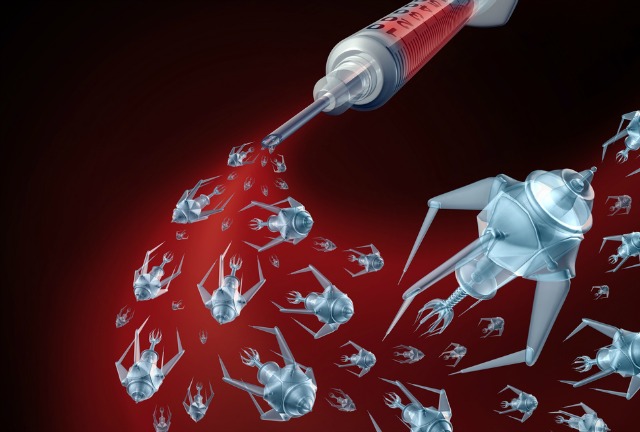 Monoclonal antibodies have played a major role in the treatment of cancer with approved active drugs such as Herceptin, Erbitux, Avastin and Rituxan for a wide range of therapeutic applications. These agents have the ability to distinguish tumor cells from normal cells, in contrast to most chemotherapeutic drugs in use today. Our focus has been on developing next-generation cancer therapeutics by using monoclonal antibodies for the selective delivery of high potency chemotherapeutic drugs. This has led us to develop an antibody-drug conjugate known as Adcetris (brentuximab vedotin) for the treatment of relapsed Hodgkin and anaplastic large cell lymphomas. This presentation will give a background on targeted drug delivery, an overview of how Adcetris was discovered and developed, and some reflections on where this area of science is headed.


Dr. Senter was one of the original scientists at Seattle Genetics, and built up research groups in the areas of monoclonal antibodies and drug conjugates for cancer therapy. His group developed the technology that was used in brentuximab vedotin, a clinically approved antibody drug conjugate for the treatment of various lymphomas. He was one of the original inventors of Etopophos, a clinically approved anticancer drug, and has contributed the technology for many anticancer drugs that are in various stages of clinical development. His research spans an array of topics of relevance to the field of antibodies as drugs, including protein chemistry, antibody engineering, anticancer drug chemistry, and novel linker development.
MARCH July 9th, 2018 Join Peter Senter at RAIN and UW Tacoma
6 – 7pm Peter Senter Presents: Targeted Drug Delivery for Cancer Therapy
7 – 8pm Networking Session
Can't make it LIVE? Watch our FACEBOOK LIVE STREAM.
https://www.facebook.com/RAINIncubator/ Join our page prior to the event, 7/9/18 ­­­@ 6-7pm and sign-up for a notification!
Join the discussion on the SOS Facebook page here!
The Superheroes of Science lecture series will be held at RAIN (The Readiness Acceleration & Innovation Network). RAIN is a nonprofit biotech innovation hub growing companies, talent, and jobs with a base of operations and headquarters in downtown Tacoma in its facility called "The Wedge." RAIN works to facilitate and accelerate the development of small biotech companies which will result in local and regional job growth and talent development.
FAQs
What are my transport/parking options getting to the event?
Free local street parking is available a few blocks around the Wedge. Additional parking is available on the University of Washington Tacoma campus, however, these spots generally cost a few dollars.