Description
SUPERHERO GALA and Fashion Show
Benefitting The Leukemia and Lymphoma Society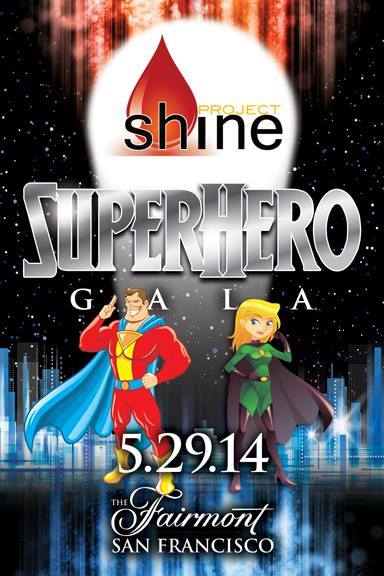 project SHINE is proud to present the first-ever LLS Superhero Charity Gala. Join us on May 29 at the incredible Grand Ballroom of The Fairmont Hotel in San Francisco. Expect an (almost) all-grown up version of every childhood birthday party dream. We will be featuring a fashion show by some of the areas most celebrated designers showing collections inspired by the fight to cure cancer and featuring some true superhero cancer survivors. Along with the runway we will have an auction, food and drink sponsors, raffle with some great prizes and a not-to be missed after-party raging until 1am. This event is co-hosted by Sunny Karma and 100% of profits benefit the Leukemia and Lymphoma Society.
Heavy Hors d'oeuvres provided by food sponsors including America's oldest Italian Restaurant FIOR D'ITALIA.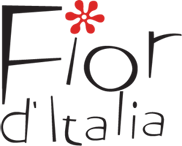 Cocktail and Wine tastings provided by drink sponsors including BYEJOE, Spirit of China! BYEJOE is also offering a free shirt for all attendees (Hoodies for VIP's!) while supplies last.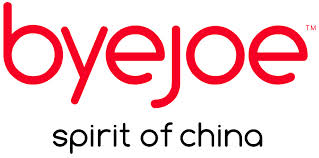 This will be a star-studded celebrity affair with all sorts of surprises. Just a taste of whats to come:
Our MC for the evening is Bay Area native Diane Dwyer, the weekend anchor for NBC Bay Area News!
Diane brings 20 years of Bay Area reporting experience to NBC Bay Area. She covered Barack Obama's historic Presidential Inauguration from Washington DC, traveled to Torino, Italy to cover the Olympic games and to Beijing in June of 2007 to report extensively on that city's preparations for the 2008 Summer Games.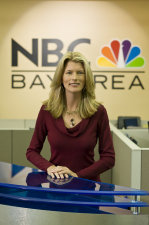 Amazing auction items including: a One on One Workout with Jerry Rice!
NFL Hall of Famer, San Francisco 49er and in our opinion The Greatest of All Time (GOAT). Jerry's workouts are legendary, so bring your "A" game. Location - Bay Club Redwood Shores, CA After the workout Jerry will take you to lunch or dinner at the club. Value - Priceless!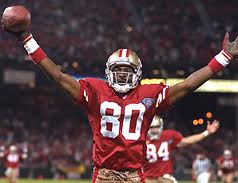 Also: Tickets to the SUPERBOWL, JUSTIN TIMBERLAKE package, dream vacations and the chance to race in this Ferrari!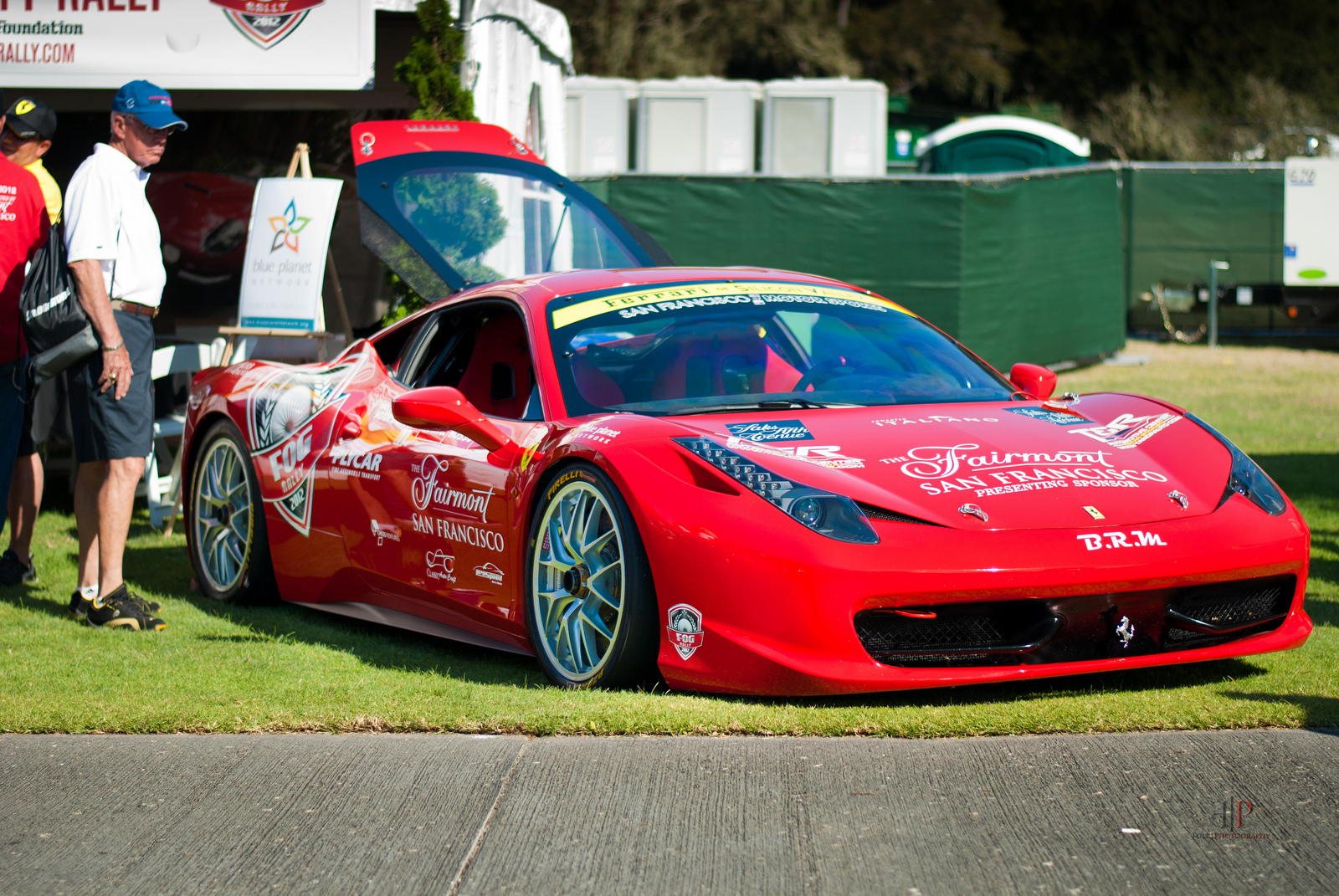 Rock Memorabilia! / Hollywood Memorabilia! / Art Exhibit & Auction!
All photographers and press must be approved.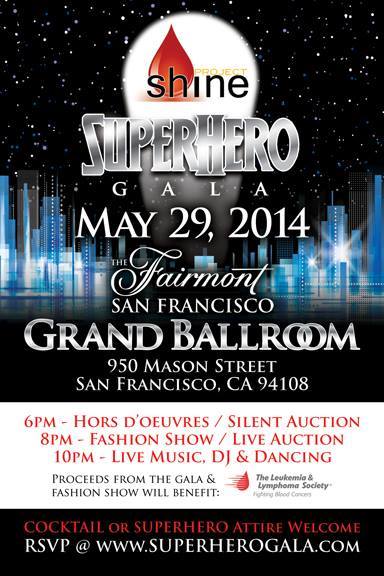 Join the fight. Be a superhero for children suffering from blood cancers and come prepared for a truly magical night to remember.


Tickets SELLLING OUT!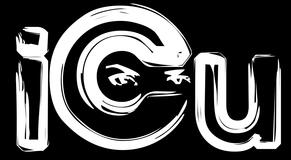 We have a VERY special runway show produced by iCu The Network featuring the Bay Area's hottest celebrity designers and several exciting surprises. We will be featuring looks inspired by the fight against blood cancers from these amazing talents:
FASHION SHOW START; 8pm SHARP
Lena Trotsko
https://www.facebook.com/ltrotsko

Anastasia Kryukova
https://www.facebook.com/pages/AK-Design/168173126674680

Nina Brown
https://www.facebook.com/pages/BrownSkin-Designs/146735735343649

Mimi Tran
Mariya Milovidova
Candice Cuoco
SAAKO
Trixie Zarate
RusalkaSF
Kate Knuvelder
Colleen Joyce
Chris Maracha
Project Runway All-Star Elena Slivnyak
https://www.facebook.com/pages/IIMUAHII-Couture/125085010848495

****An all-star live music lineup with concert-quality audio-visual stage and effects****
-- Kiwi Time Band - https://www.facebook.com/KiwiTime
-- INTRODUCING the amazing -- Lone Sound Ranger - https://www.facebook.com/lonesoundranger
-- DJ Marija Dunn/ DJ Akyut
-- Special appearance by Rap Artist Rob Young - who will perform and debut his new music video, Takin' Over!
***********An incredible Art show featuring works from Digital Art Icons to New Visionaries! ********

CARLY IVAN GARCIA, San Francisco

LAURENCE GARTEL, Miami

BRIAN LEO, New York

IAN ROSS, San Francisco

ANDREA STANISLAV, New York
DAVID YOUNG V, San Francisco
www.SuperHeroGala.com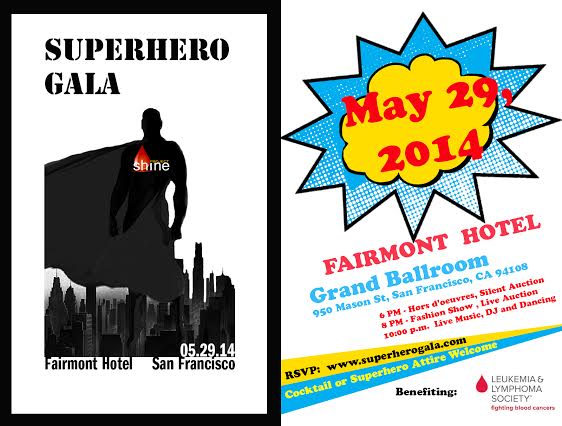 LEGAL DISCLAIMER: All events, prices, personalities, performances, venues, dates and times subject to change without notice. No refunds or exchanges. projectSHINE urges all adults to consume alcoholic products responsibly. Fun is mandatory.