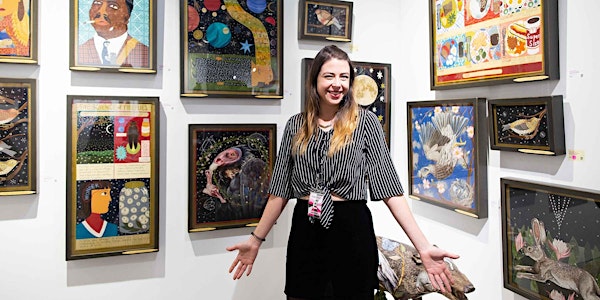 Superfine Art Fair | Washington DC 2022
Superfine returns to Washington DC. Real art by real living artists.
When and where
Location
Gallery Place 713 7th St NW Washington DC, DC 20001
About this event
**SAVE 20% WHEN YOU BUY ONLINE**
The #1 Art Fair For Independent Artists + Art-Lovers Comes To Washington DC
"Superfine isn't a traditional art fair. Founded on the principles of inclusivity and bringing art to communities often unwelcome or marginalized in the art world, the fairs are themed to be inclusive and fun for everyone."
– Forbes
April 7-10 | Gallery Place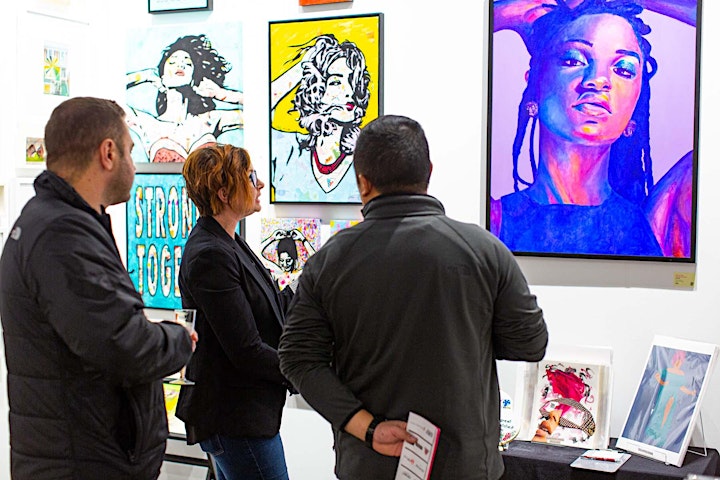 An art fair where real art lovers connect with real artists, and support great causes:
Discover, meet, and support 70+ of the most cutting-edge emerging visual artists from Washington DC and around the globe.
Finally find art you can actually take home and put on your walls: 90% of art is priced from $50 to $3,000.
Feel good and do good: 20% of ticket purchases go towards support LGBTQ+ youth.
In observance of Covid protocols, only 3,500 General Access tickets and Private Access tickets will be sold. Be advised: tickets will sell out!
Since new vaccination statistics and mask regulations are continuously being updated, we will be sending a mass announcement to all ticket buyers about one week before the fair with what protocols to expect. Safety is our #1 priority, so be prepared to either show proof of vaccination or wear a mask!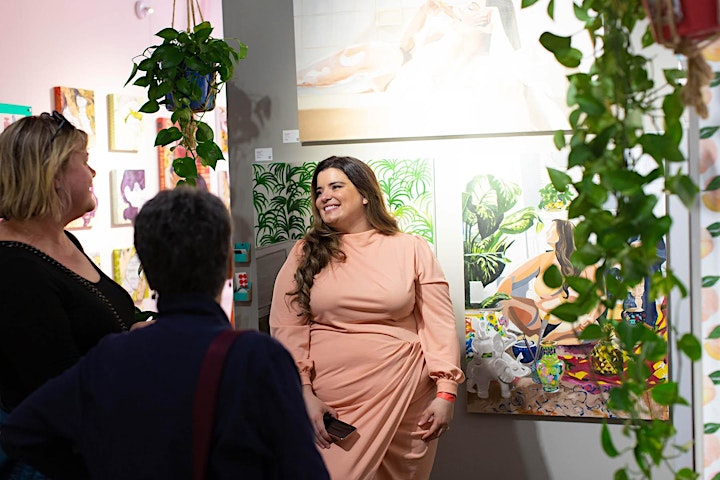 Day Pass
Join us anytime Friday-Sunday, 4/8-4/10 ⏳
Meet + connect with artists 🤝
$23 (1st 500 buyers save 20%!)
Use code: FIRST500
*Children 13 and under are free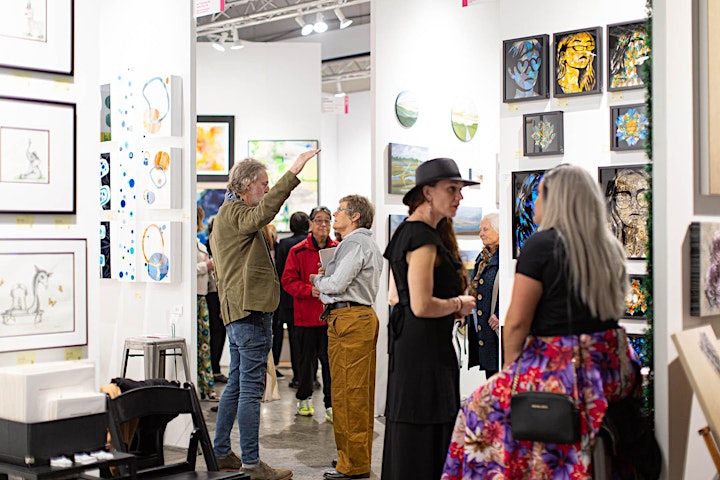 All-Access Pass
Join us any time on the weekend Friday-Sunday, 4/8-4/10 ⏱
Invite to a private catered brunch on Saturday 4/9, hosted by Client Raiser's Danielle Glosser
Take a private tour of the visionary artist Yayoi Kusama's exhibit at the Hirshhorn Museum at 9 am on Sunday, 4/10
Founder meet-and-greet intro toast w/ James Miille and Alex Mitow (founders and curators of Superfine) serving complimentary bubbly 🥂 provided by Please Bring Chips on 4/7
First choice of available art (at Superfine the art sells out!) 🖼
Free custom Superfine tote bag
Join the Superfine Supporter's Circle and receive early invites and perks for each annual Superfine DC and all of our 7 fairs nationwide
$60 (1st 100 buyers save 20%!)
Use code: FIRST100
*Children 13 and under are free
Thursday, April 7th - VIP Opening Night SOLD OUT 😱
But we don't want you to miss out on the fun!
Join us Friday, April 8th from 4-10 pm for complimentary bubbly 🍾 thanks to Please Bring Chips (must have an all-access pass)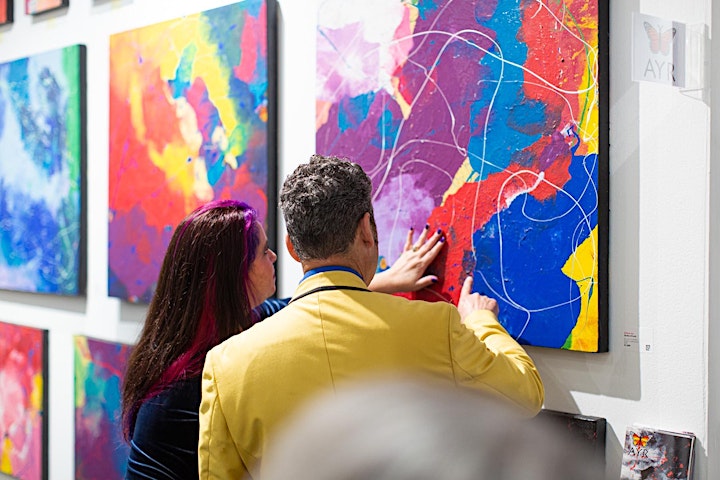 "It was really lovely to be able to buy an original piece for $200. I go to [another] art festival every year and enjoy it, but Superfine had wayyyyy more artists that fit my taste. It felt a bit more suited towards younger art lovers and had more variety."
– Testimonial from a real Superfine visitor
🥰🥰🥰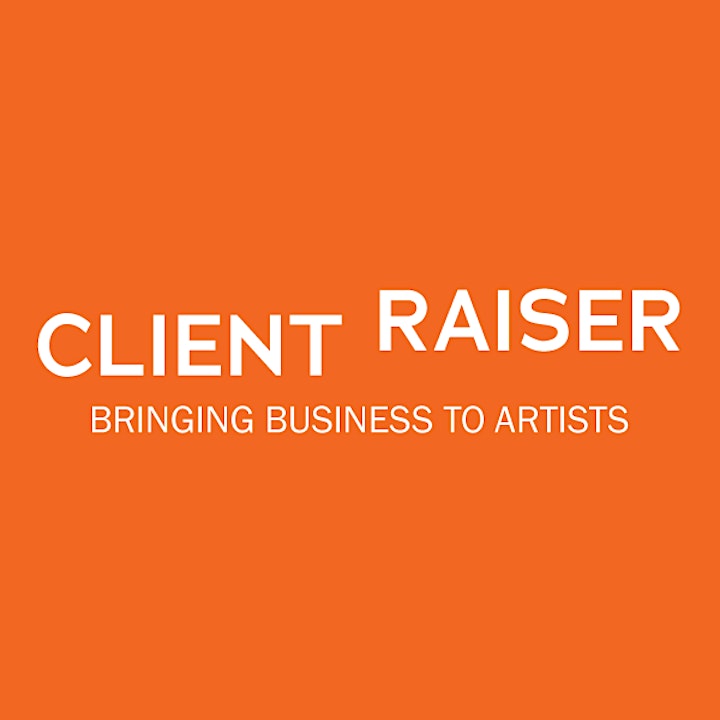 Special Events with Client Raiser's Danielle Glosser!
Friday, April 8th: 6 pm
The Artist Avatar: The Perfect Practice
Your art may be great, but how about the business end of your practice? There are certain elements that every artist should have in place to have a sound business side of their business. Join Alex Mitow, CEO of Superfine Art Fair, and Danielle Glosser, Principal of Client Raiser, an artist advisory firm, to learn about elements to implement. At the end of the session, you'll have information to help you increase your client volume and the visibility of your art.
Saturday, April 9th: 11 am
Private Collector Brunch at Superfine DC
Meet with artists and curators of Superfine DC for a catered brunch co-hosted by Danielle Glosser. Get a chance to roam about the fair before it opens on Saturday morning. An all-access pass is required to attend this event.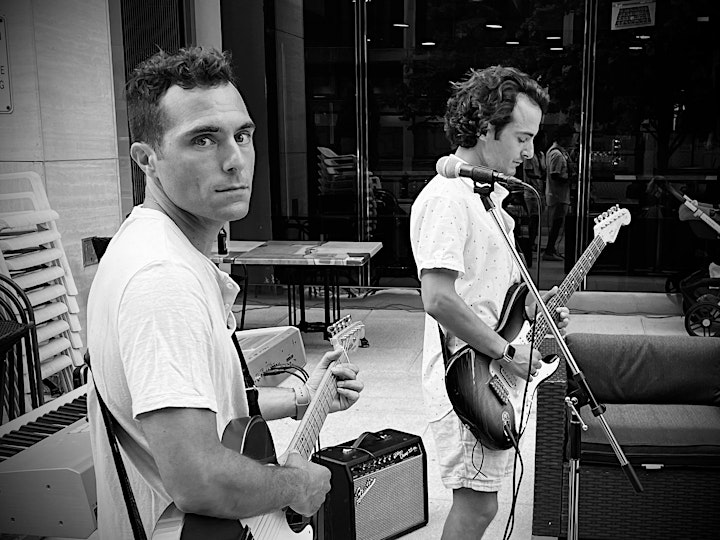 Come to the Private Collector's Brunch for the musical stylings of deTournai!
In Collaboration with the Hirshhorn Museum!
Thursday, April 7th: 5-6 pm
Private Reception for Hirshhorn Collectors' Council Members
An exclusive look at Superfine DC before anyone else can view the art. For information on Hirshhorn Council membership, please click here.
Sunday, April 10th: 9 am
Private Viewing of the Yayoi Kusama Exhibit
Join us for a private tour of the Kusama exhibit on display at the Hirshhorn before the fair opens on Sunday April 10th. Five works in the Hirshhorn's permanent collection, including two of the artist's transcendent Infinity Mirror Rooms, sculptures, an early painting, and photographs of the artist. One with Eternity: Yayoi Kusama in the Hirshhorn Collection is a tribute to the life and practice of this visionary artist. An all-access pass is required to attend this event.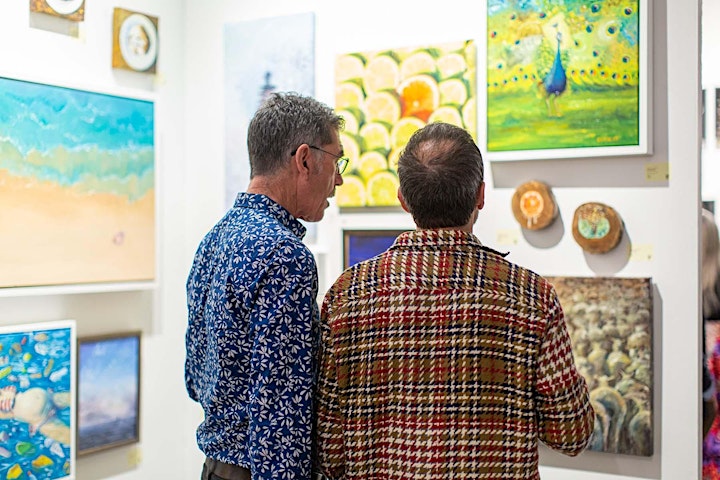 Schedule ⏰
Thursday, April 7 | 6pm-10pm (preview)
Friday, April 8 | 4pm-10pm
Saturday, April 9 | 12pm-9pm
Sunday, April 10 | 11pm-8pm
Split entry times for Thursday, April 7th at 6 pm and 8 pm. 
Location 🗺
Gallery Place
713 7th St NW
Washington, DC 20001
What to Expect 👀
70+ artists from DC/around the world
800+ artworks from $50-$3,000
20% of ticket sales go towards supporting LGBTQ+ youth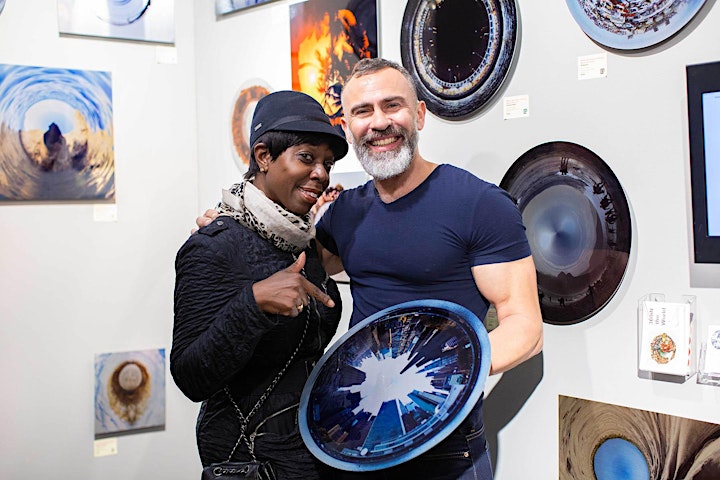 Meet Superfine, The Art Fair For Everyone
We were tired of big, stuffy art fairs and galleries, where bored staffers didn't even bother to look at you if you weren't a boldface name.
As art lovers and collectors ourselves, we wanted to see a space where it didn't matter who you are, what you looked like, or the size of your bank account. A place where people who love art could connect directly with artists, and support them by taking home their work.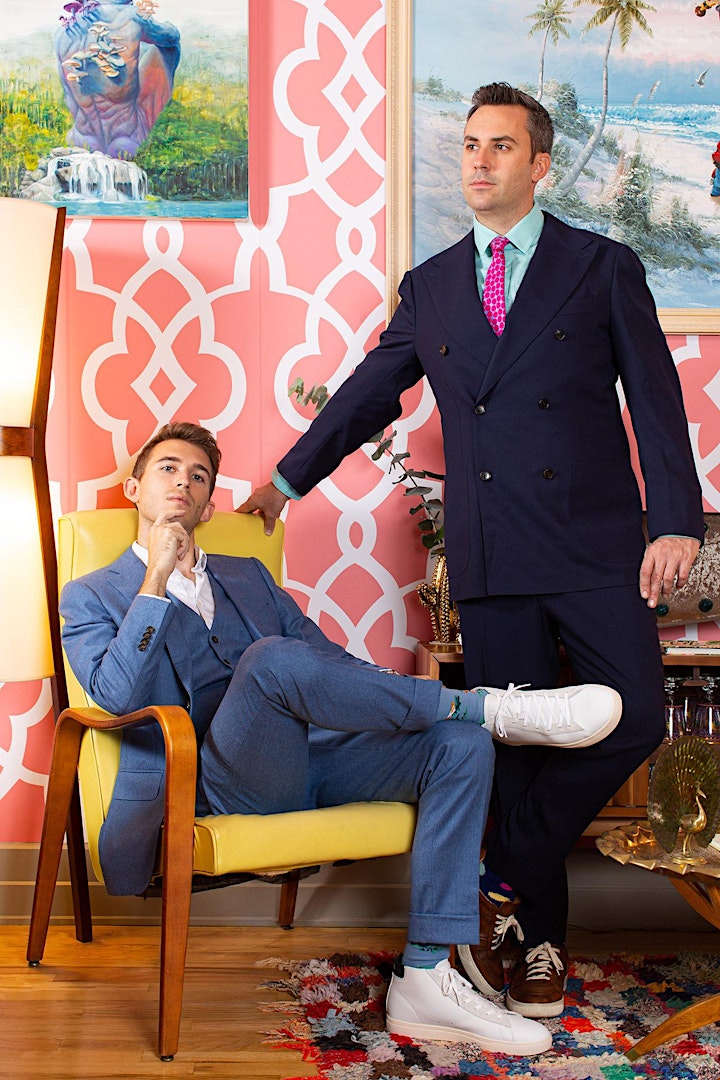 We created Superfine Art Fair in 2015 as a direct answer to this problem. Over the past six years and 12 fairs around the US, we've grown into the #1 platform for independent artists and the art lovers + collectors who support them. Our family of artists and art pros take great pride in providing a fun, accessible space that's all about the art and artists – but never sacrifices quality.
You'll find the most cutting-edge emerging visual artists at Superfine, ready and excited to talk to you about their art, and price points friendly to collectors at every stage. Whether you've got a museum with your name on it or never bought a piece of original art in your life, you'll find something at Superfine to take home and cherish for years to come.
Much love,
Alex Mitow & James Miille, Superfine Art Fair Co-Founders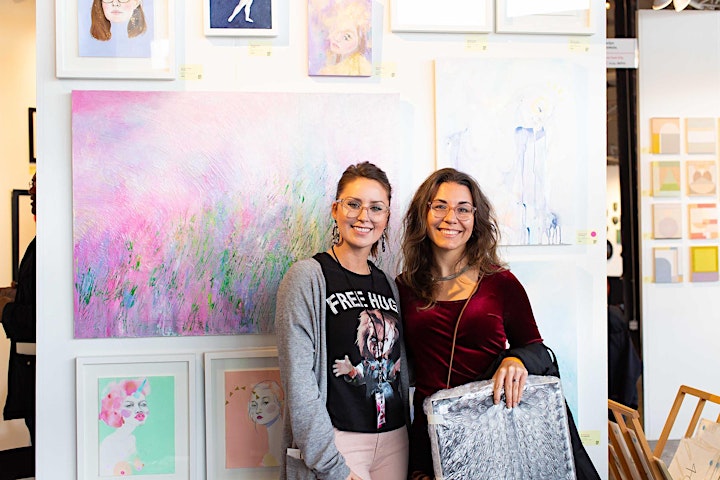 Don't Miss The Action | Grab Your Tickets Today & Save 20%!
Remember, 20% of every ticket purchase goes towards helping LGBTQ+ youth
🤩 1st 500 DAY PASS + 1st 100 ALL-ACCESS PASS BUYERS RECEIVE 20% OFF 🥰
And Our Featured Hue2 and DMV League Artists:
Presented with support from the Hue2 Foundation and the DMV League of Artists:
Special Thanks to Our Partners!