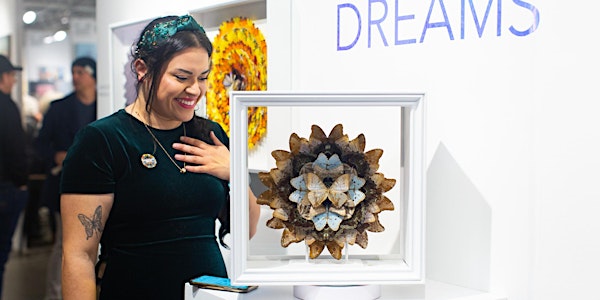 Superfine Art Fair | Los Angeles 2022
Superfine returns to LA! Discover + buy real art by real living artists. Discounted online tickets. All proceeds go directly to artists.
When and where
Location
Magic Box LA 1933 S Broadway Los Angeles, CA 90007
About this event
The #1 Art Fair For Independent Artists + Art-Lovers Returns To LA 10/13-10/16
Superfine Art Fair Hours ⏰
Thursday, October 13 | 6pm-10pm (VIP preview)
Friday, October 14 | 4pm-9pm
Saturday, October 15 | 12pm-9pm
Sunday, October 16 | 12pm-8pm
General Access tickets → One-day pass for any time during our listed hours Fri.-Sun.
VIP and Superstar Access tickets → Any time during our listed hours Thur.-Sun.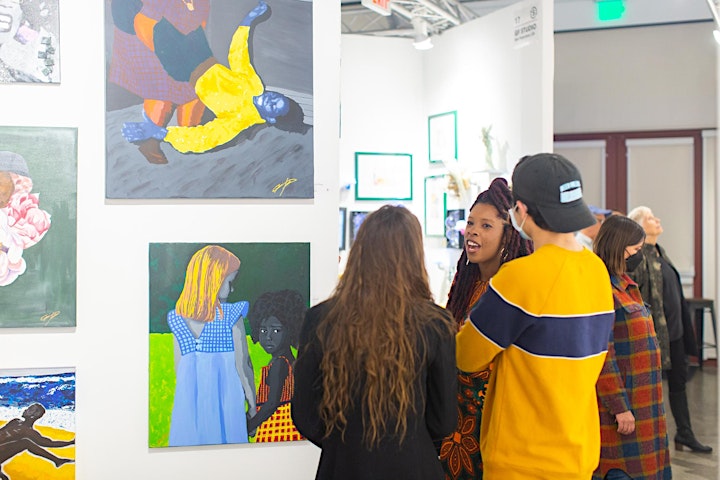 "It was really lovely to be able to buy an original piece for $200. I go to [another] art festival every year and enjoy it, but Superfine had wayyyyy more artists that fit my taste. It felt a bit more suited towards younger art lovers and had more variety."
– a real-life Superfine visitor + new collector
(...we love you too!)🥰🥰🥰
We handpick artists who we believe will soon become world class, and show their work once a year in LA. Discover these artists and become a collector of top emerging art. Here's how.
October 13-16 | Magic Box LA
🎊 BUY ONLINE + SAVE 20% ON YOUR TICKETS 🎊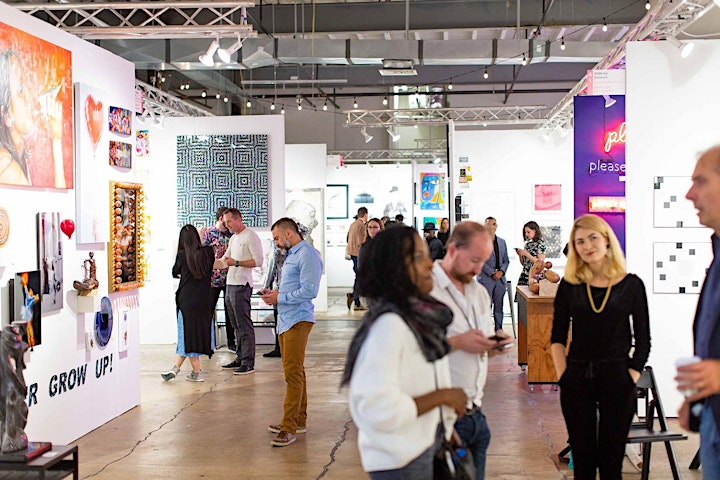 The art fair where real art lovers connect with and collect from real artists, one-on-one:
Collect new art directly from 90+ of the most cutting-edge emerging visual artists from Los Angeles (and around the globe!)
Art from real artists that you can actually afford to put on your walls: 90% of art is priced from $50 to $3,000 (prints and multiples available too!)
Feel good and do good: 100% of the income from the art you purchase goes directly to the artists you buy from!
Only 4,000 General Access tickets and 400 VIP + Superstar Access tickets will be sold. Be advised: tickets will sell out!
BUY ONLINE: CONFIRM YOUR SPOT + SAVE 20% OFF DOOR PRICES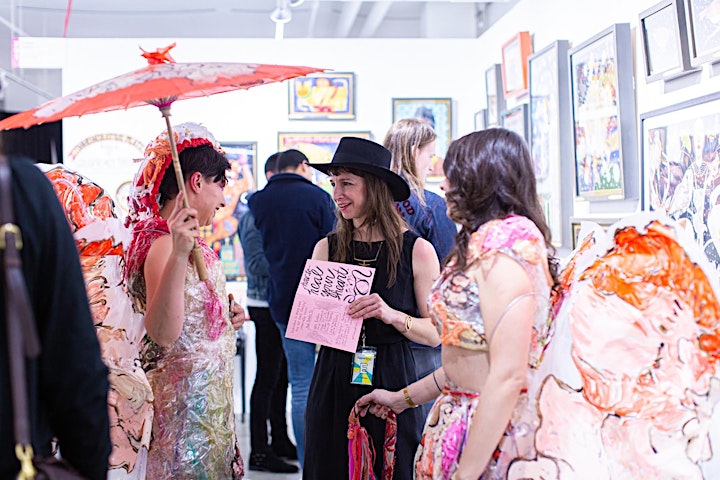 General Access - $35
Visit the fair any time Friday-Sunday, 10/14-10/16 ⏳
Meet + connect with 90+ top new artists face-to-face🤝
$35 (Online Advance Price: $28) | Limited To 4,000 Visitors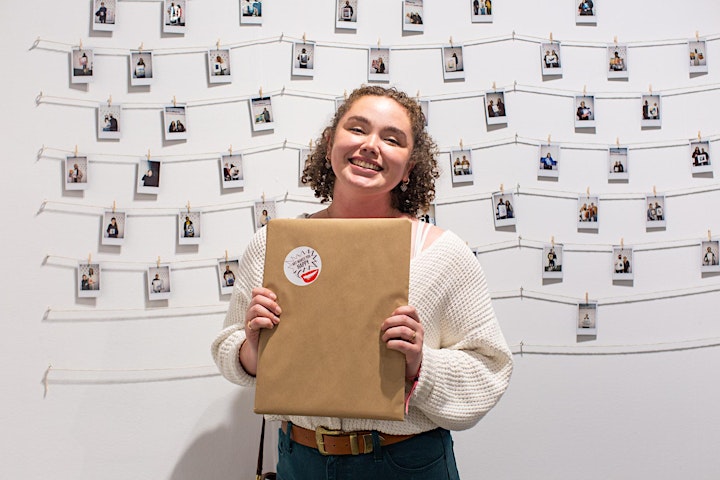 VIP Access - $75
VIP preview access on Thursday 10/13 🔑 w/ complimentary drinks🍸and first dibs on available art (at Superfine the art sells out!) 🖼
Complimentary Superfine canvas tote bag 👜
Plus: return any time the rest of the weekend Friday-Sunday, 10/13-10/16🚪
$75 (Online Advance Price: $60) | Limited To 325 Guests
Superstar Access - $150
Be a Superfine Superstar and get all the benefits of VIP Access *plus*:
A commemorative art gift by one of our Superfine artists🎁
Bring a guest with you any time, free of charge 💸
Private access to our Bagel Broker Brunch + Bubbly w/ the Superfine artists on Sunday 10/16 🎶
Exclusive invitations to offsite programming, meet-and-greet afterparties + events 🎫
$150 (Online Advance Price: $120) | Limited To 75 Guests

What's Happening at Superfine LA?
Dim Sum and Donuts!
Grab your ticket for Friday, October 14th to get your hands on LA's very own Trejo's Donuts and dim sum goodies from ixlb while supplies last. Food will be up for grabs at 6 pm when the DJ starts playing. Hurry in, they won't last long!
Bagel Broker Brunch!
Superfine Superstars have special access to an on-site brunch spread on Sunday, October 16th crafted by Bagel Broker. Join us between 11 am and 1 pm to jump-start your day with a live jazz duo from Ken Weiner Music.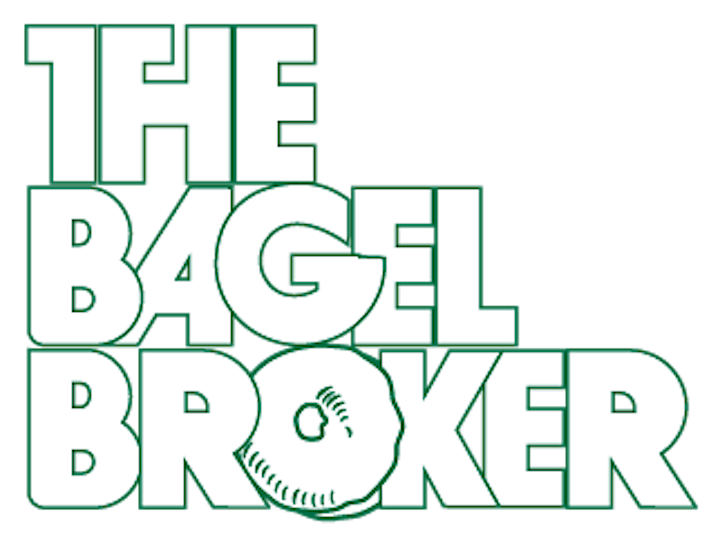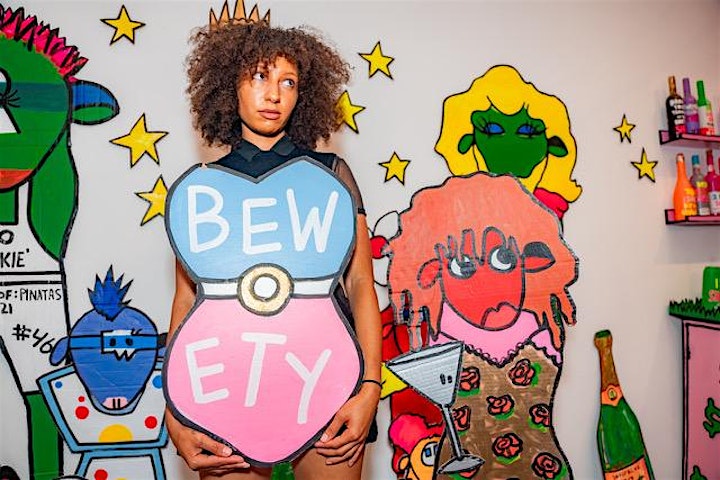 FREE TO BE E(WE)! an immersive installation presented by Wallspace!
Come experience the world of color and joy created by native Angeleno and queer Latinx artist Ricky Sencion - aka "Little Ricky". Take photos with the "Moonsters", delightful characters that began as stickers on the street that are now shown on canvases in galleries.
Revel in the joyfulness that only comes with being free! And E(we) is pronounced (yoo wē ). It's Little Ricky's way of saying US.
A familiar friend of the fair, Wallspace is a dynamic art gallery now based in West Hollywood, California exhibiting LA based abstract, contemporary, & street artists comprised of 50% women artists and 50% gay, queer artists.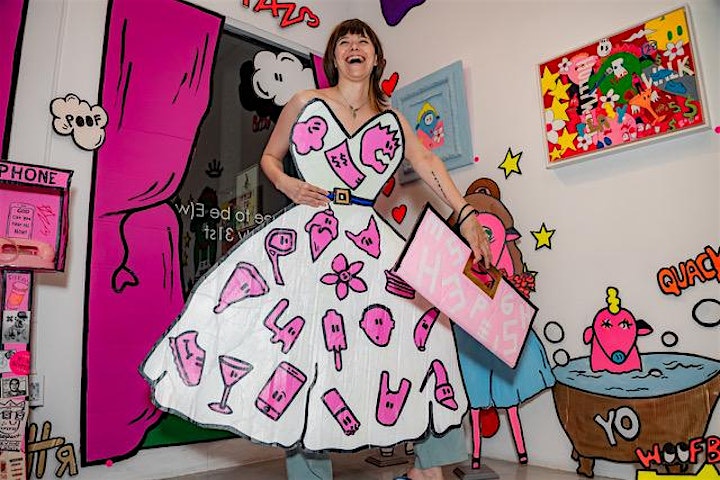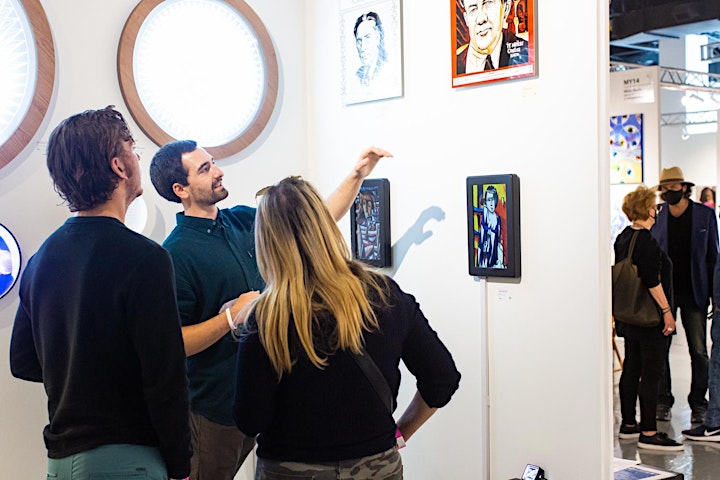 "Superfine isn't a traditional art fair. Founded on the principles of inclusivity and bringing art to communities often unwelcome or marginalized in the art world, the fairs are themed to be inclusive and fun for everyone."
– Forbes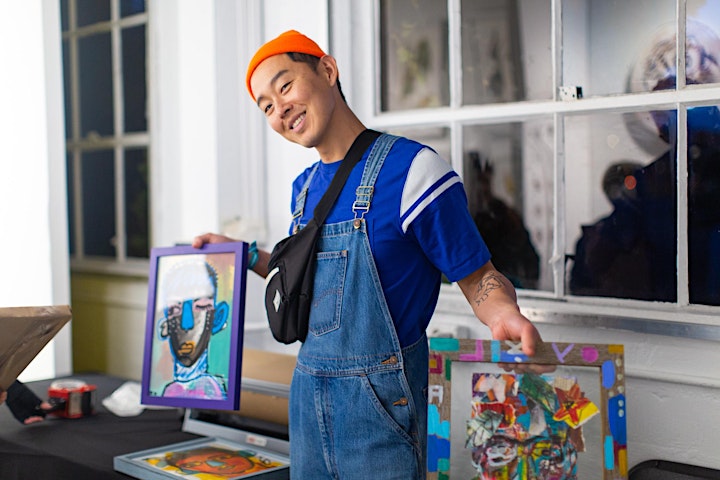 Schedule ⏰
Thursday, October 13 | 6pm-10pm (preview)
Friday, October 14 | 4pm-9pm
Saturday, October 15 | 12pm-9pm
Sunday, October 16 | 12pm-8pm
General Access tickets → One-day pass for any time Fri.-Sun.
VIP and Superstar Access tickets → Any time Thur.-Sun.
Location 🗺
Magic Box LA
1933 S Broadway
Los Angeles, CA 90007
What to Expect 👀
90+ artists from Los Angeles/around the world
1,000+ artworks ranging from $50-$3,000 (plus larger pieces up to $10k)
Over 30,000 square feet of exhibition + activation space at Magic Box LA
😱 TICKETS EXTREMELY LIMITED | SECURE YOUR SPOT NOW! 😅
Save 20% when you buy online, in advance!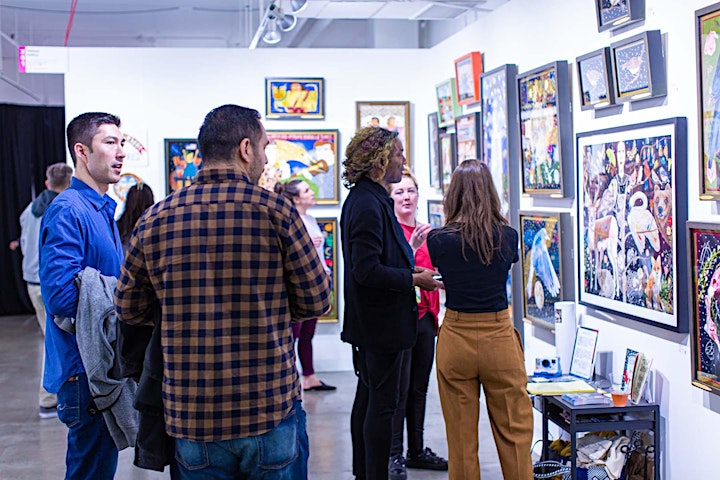 Meet Superfine, The Art Fair For Everyone
We were tired of big, stuffy art fairs and galleries, where bored staffers didn't even bother to look at you if you weren't a boldface name.
As art lovers and collectors ourselves, we wanted to see a space where it didn't matter who you are, what you looked like, or the size of your bank account. A place where people who love art could connect directly with artists, and support them by taking home their work.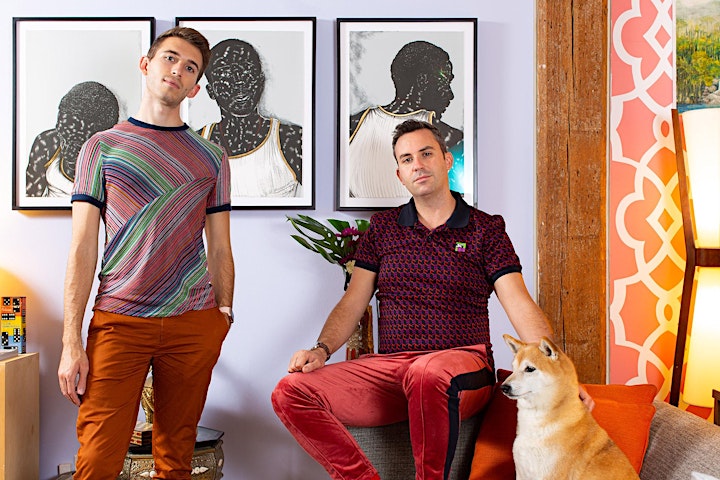 We created Superfine Art Fair in 2015 as a direct answer to this problem. Over the past seven years and 17 fairs around the US, we've grown into the #1 platform for independent artists and the art lovers + collectors who support them. Our family of artists and art pros take great pride in providing a fun, accessible space that's all about the art and artists – without ever sacrificing curation or quality.
You'll find the most cutting-edge emerging visual artists at Superfine, ready and excited to talk to you about their art, and price points friendly to collectors at every stage. Whether you've got a museum with your name on it or never bought a piece of original art in your life, you'll find something at Superfine to take home and cherish for years to come.
We're so excited to be back in Los Angeles for our final Superfine fair of 2022 in the incredible venue at The Reef in the heart of downtown.
See you there :)
Alex Mitow & James Miille, Superfine Art Fair Co-Founders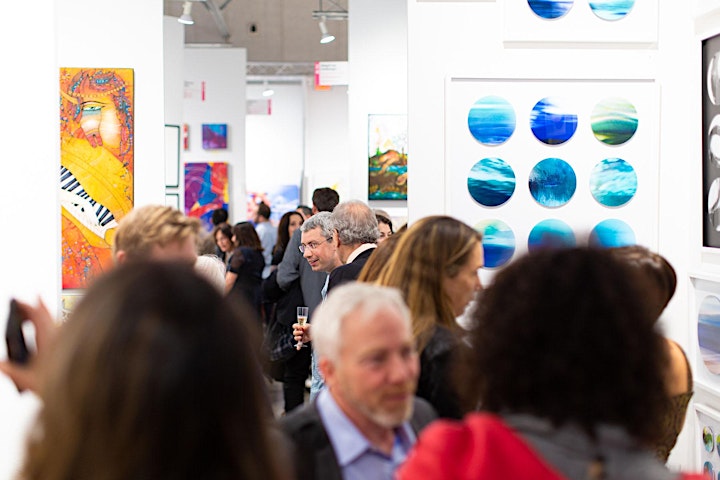 Don't Miss The Action | Grab Your Tickets Today & Save 20%!
Bar Partner: Premiere LA
Stop by the bar in the lounge to grab yourself a well-deserved drink!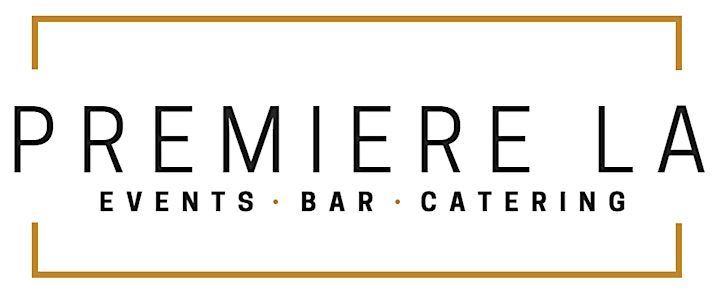 Thank you to all our Superfine Partners!