Discover tomorrow's top artists today at your favorite LA art fair. Superfine! Art Fair: one of the most anticipated LA events of the year.
About this event
COVID-19 Update: Superfine! places the safety of our exhibiting arts professionals and passionate visitors first. We are paying careful and regular attention to the news and will keep in close communication with all ticket buyers as the fair approaches if there are any scheduling updates.
Your favorite LA art fair is coming at you!
Meet and connect with 80+ top local and global artists and join thousands of fellow art fans at the second annual Superfine! Art Fair in DTLA.
All of this goes down February 4-7 at The Reef DTLA. For four days, you'll gain access to the minds behind the work. Meet and chat with the artists. Pick out your favorite works. Best of all? Take them home with you: all artwork is priced accessibly with 90% from $100 to $2,500.
Walk into a warm, welcoming atmosphere where first-time collectors rub shoulders with lifelong art aficionados in a judgment-free art zone where artists are happy to tell you all about their practice and inspiration. Besides meeting the artists, indulge in bespoke cocktails, live art performances , and interactive art installations.
This February, get ahead of the curve. There are hundreds of LA events but only only Superfine! Art Fair. Meet us there and you'll not only discover, but take home tomorrow's top artists today.
"They are...committed to an overall experience for everyone that is vibrant, eclectic, organic. More than that — and this makes Superfine! a bit extra special — the show is uniquely reflective of Mitow and his partner, James Miille — as collectors and personalities."
— Shana Nys Dambrot, LA Weekly (2019)
Been to Superfine! before? Haven't been before but already know you'll love the experience? Buy your Trust Us Pass by November 30. It includes everything our Master Pass does and more, for a lower price. Trust us, it's worth it.
Are you an artist or gallery wanting to exhibit? Learn more about our art fairs in LA as well as SF, Seattle, NYC, DC, and Chicago, and book a call with one of our artist specialists.
"Don't overthink it – go with your gut. If you have an emotional reaction to the art, that means you connect with it. 💞
Often, it's a personal memory or experience that creates that feeling. That's a great "first filter" when looking at art."
- Dimitri C., Art Lover + Collector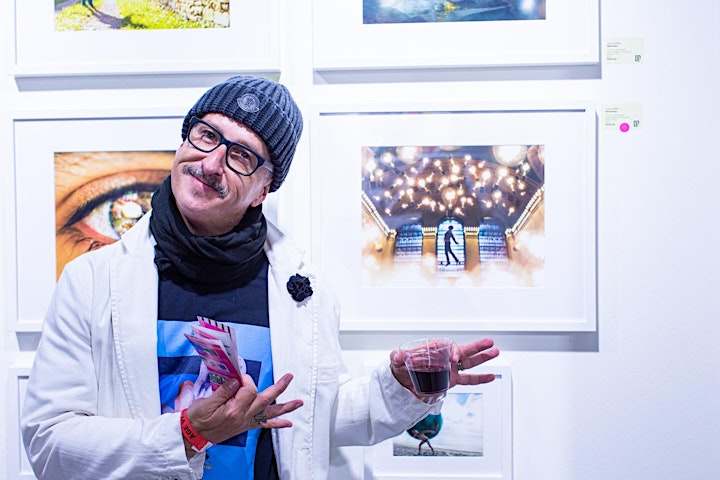 General Admission Schedule:
Saturday, 2.6 | 12 - 10PM
***Buy a Day Tripper Pass with a drink and save on in-fair drink prices.
Special Events:
Champagne Vernissage - Open to Champagne Superstars, Master Pass-holders, and Trust Us Pass-holders
Dress up and make your entrance on Thursday 2/4 from 7 - 10PM
Indulge in complimentary champagne & gain a first look at all the work by our 80+ top-flight global artists
Live performance art, live music acts, and complimentary sweets.
***Limited to only 200 guests + Master Pass-holders***
VIP Early-Access Morning Edition - Private for Master Pass-holders and Trust Us Pass-holders
Saturday, 2.6 | 10AM - 12PM
Complimentary mimosas
Complimentary homemade brunch treats
***Limited to only 100 guests***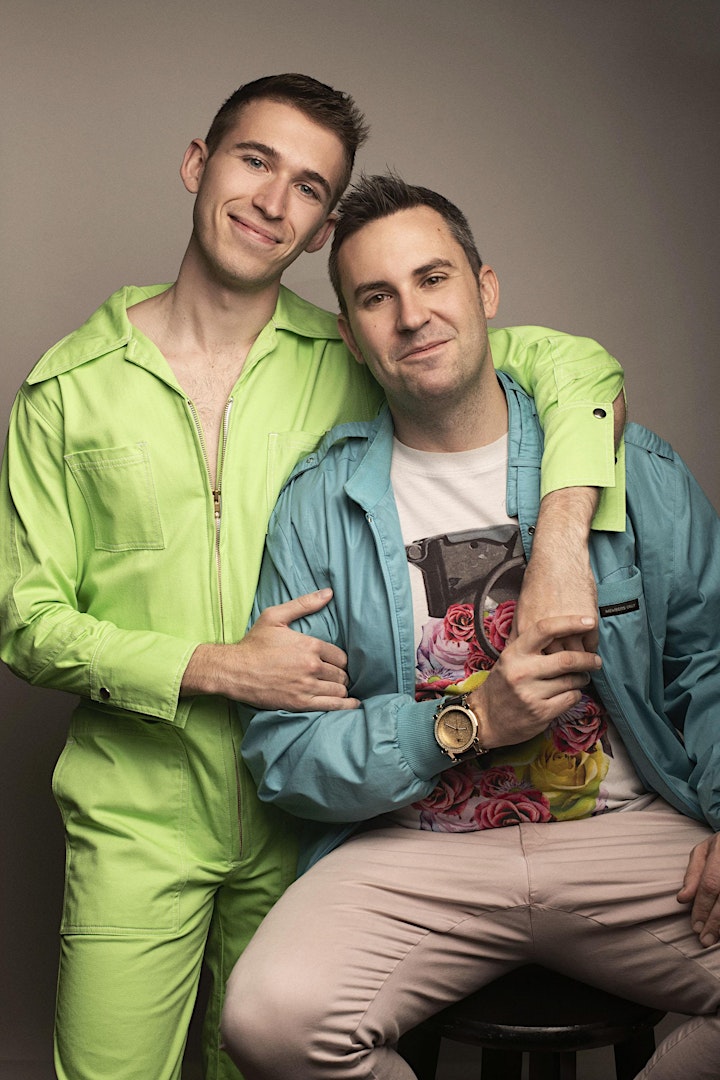 We created a better LA art fair to connect directly with artists, take home amazing affordable art, and have a great time doing it.
Hi! We're Alex Mitow and James Miille, the co-founders of Superfine! Art Fair. We started Superfine! back in 2015, because at every art fair the story was always the same: aisles upon aisles of white-walled galleries with artwork priced way out of our range and dealers totally uninterested in talking to us.
As collectors ourselves, we wanted to find a better way for regular people excited about art to connect directly with artists and passionate curators. That's how Superfine! was born: an art fair where real people can have fun discovering great new art by up-and-coming artists that doesn't break the bank and — often for less than the price of a round trip flight — take it home and hang it on their wall.
Our LA art fair has a special place in our hearts, and we're bringing some of the top artists from around the world to our second home. We can't wait for you to join us at what promises to be one of the top LA events of the year!
—Alex Mitow + James Miille, Superfine! Art Fair LA co-founders