Spend Halloween weekend discovering and collecting the best work by DMV + global artists at Superfine! DC's second annual art fair.
About this event
Gain up-close-and-personal access to the next superstar artist — and invite them (well, at least their work!) home. Discover art that'll impress your friends, improve your life, and level up your home design game. From 10.30 to 11.3, each day of the fair brings performance art, live music, and multimedia experiences to compliment the thousands of incredible works on the walls.
Note: not all ticket types will be available at the door.
For the final day of the fair, take advantage of a 25% off discount on any ticket type by applying code: SUNDAY25.
"A zero-pretension approach to maximizing the larger fair experience by leaning on the city's larger cultural vibe and its local personalities."
— Kurt McVey, Whitehot Magazine of Contemporary Art (on Superfine! DC)
"A kick in the creative arse of the DMV…one that helps our art footprint."
— Lenny Campello, local artist and arts blogger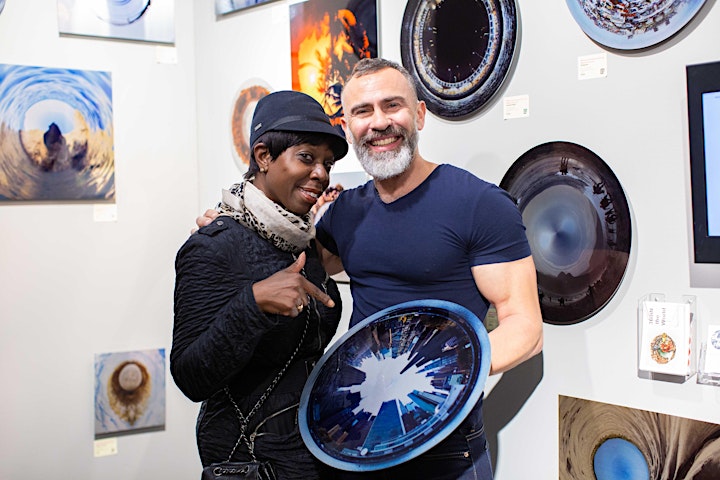 General Admission
Thu. 10.31 | 12pm - 6pm
Fri. 11.1 | 12pm - 10pm
Sat. 11.2 | 12pm - 10pm
Sun. 11.3 | 12pm - 8pm
Private Champagne Preview
Early-Access VIP Hours
Thu. 10.31 - Sun. 11.3 | 10am-12pm
DC's Artiest Halloween Party
Thu. 10.31 | 7pm-11pm
Come in costume for a free gift!
Private Artist + Collector Brunch
Panels + Conversations
Fri. 11.1 | 3p-4pm: Master Class: Danielle Glosser & Alex Mitow
Sat. 11.2 | 2p-3pm: Who and How: Supporting Marginalized Artists through Collecting
Film @ Superfine!
Fri. 11.1 | 8p-9:30pm: Short Film Festival
For our full programme, click here!