Description



"Superfine! might have been the only time I've ever enjoyed being at an art fair. More remarkable, it might have been the only art fair I've ever attended where the art was outright good."

- The Clyde Fitch Report (read more)
---
The Art Fair DC Deserves Arrives This Fall

Fun, approachable, and chock full of art by local and global emerging artists, Superfine! DC descends on the capital from October 31st to November 4th for a fall art spectacular the likes of which the District has never before seen. The art fair that's built its chops in New York and Miami by serving up a clear, transparent, new art market friendly to both long time collectors and people interested in art who've never purchased a piece before is bringing its unique formula to DC's Union Market, and you'll never experience art the same way again.
Over 300 visual artists from DC and beyond will present new contemporary artwork throughout 70 curated booths, and with price points beginning at $100 and 75% of works available below $5,000, you're certain to discover the perfect piece for your castle or cottage. Join us for a chic sneak peek Masquerade Vernissage opening on Halloween night, or indulge your inner child with artisan scoops by Trickling Springs Creamery at our Young Collectors' Ice Cream Social on Friday 11/2. From panel discussions with local art luminaries to art movie nights and VR experiences, Superfine! DC has Washingtonians covered as your own local, global art fair.
Are you ready to expand your art world?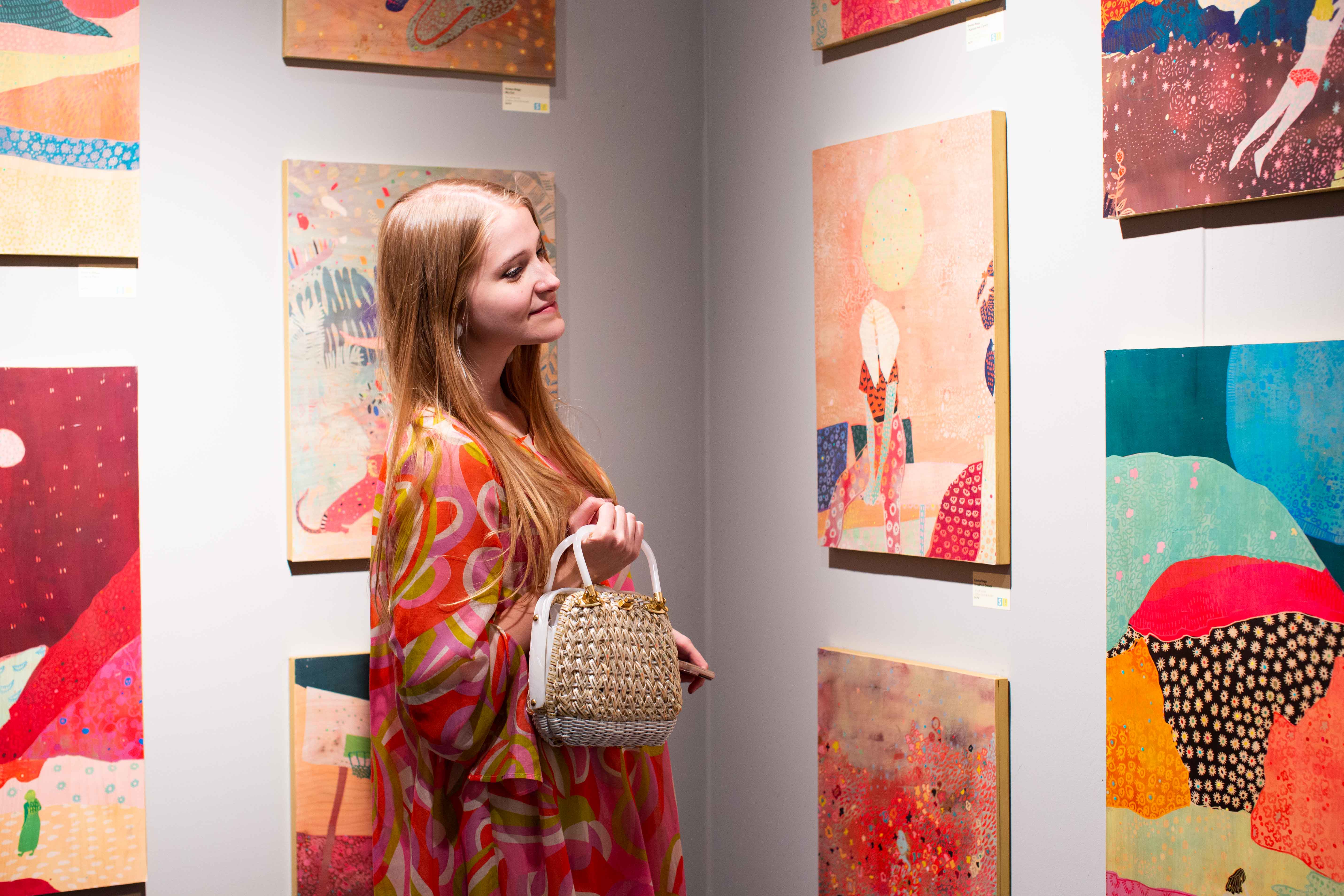 ---
Complete Fair Schedule


General Admission
Thursday 11.1 || 11am - 10pm
Friday 11.2 || 11am - 10pm
Saturday 11.3 || 11am - 10pm
Sunday 11.4 || 11am - 8pm



In-Fair Events + Special Programs

Masquerade Vernissage || Wednesday 10.31 || 7pm-11pm
Cotton candy-clad champagne
Live mural painting by DC and global artists
Asemic operatic performance by NYC's Sylva Dean and Me: the performative experience for the Avant Garde connoisseur.
Adult trick-or-treat bags w/ sponsor gifts + artisanal candy
Art's Night Out at the Market || Thursday 11.1 || 7pm - 10pm
Discover Union Market's incredible vendors, then enjoy free access to the fair (w/ stamp card)

Live local DC band and curated performance art series
Young Collectors' Ice Cream Social || Friday 11.2 || 7pm - 10pm
Hosted by local art collecting enthusiast Philippa Hughes and The Pink Line Project
Unlimited organic ice cream, courtesy of Union Market vendor Trickling Springs Creamery
DJ set w/ musical accompaniments

ARTstagram challenge w/ $500 art spree grand prize
Collectors' Breakfast Reception || Saturday 11.3 || 10am - 12pm
Decadent breakfast spread by Union Market vendors
Morning cocktails
A private look at the entire fair with over 2,500 artworks
LGBT Art Shorts: Film Series w/ OUTshine Film Festival || 7pm-8pm
A selection of short films curated by Miami's OUTshine Film Festival, centered around LGBT themes and visual art motifs

Gourmet popcorn + movie treats for attendees
Ties Not Required / Young Professional Art Mixer || Saturday 11.3 || 8pm - 10pm
Craft beer tasting w/ local DC brewery
Live music
Mingle with fellow DC young professionals amongst 2,500+ works of art
Private Tours*
Thursday 11.1 || 2pm - 3pm || ASL guided tour of Superfine! DC for hearing impaired art-lovers, with fair co-director + artist James Miille
Friday 11.2 || 1pm - 2pm || Foto Kaip-Sool guided tour
Saturday 11.3 || 1pm - 2pm || DC artists + galleries guided tour
Sunday 11.4 || 1pm - 2pm || Heartlandia guided tour
Panel Discussions
Friday 11.2 || 6pm - 7pm || "Art Over Avocado Toast: How to Build a Great Collection on a Millenial's Budget"

Local DC art collecting enthusiast Philippa Hughes leads a panel discussion on ways aspiring collectors can bring art into their lives without breaking the bank; additional panelists TBA.

Saturday 11.3 || 2pm - 3pm || "The Art District"

Representatives from Union Market development group EDENS chat with local art pioneers on how to build a better Washington DC through art, with respect to local talent and established communities.
Sunday 11.4 || 2pm - 3pm || "Who Runs The (Art) World: Girls!"

An insiders' look at the ever-evolving role women artists and arts professionals play in the changing market, with local and national female arts luminaries offering fresh, innovative perspectives.
Private collectors' receptions and tours are available before fair hours each day. Please email collect@superfine.world for more information.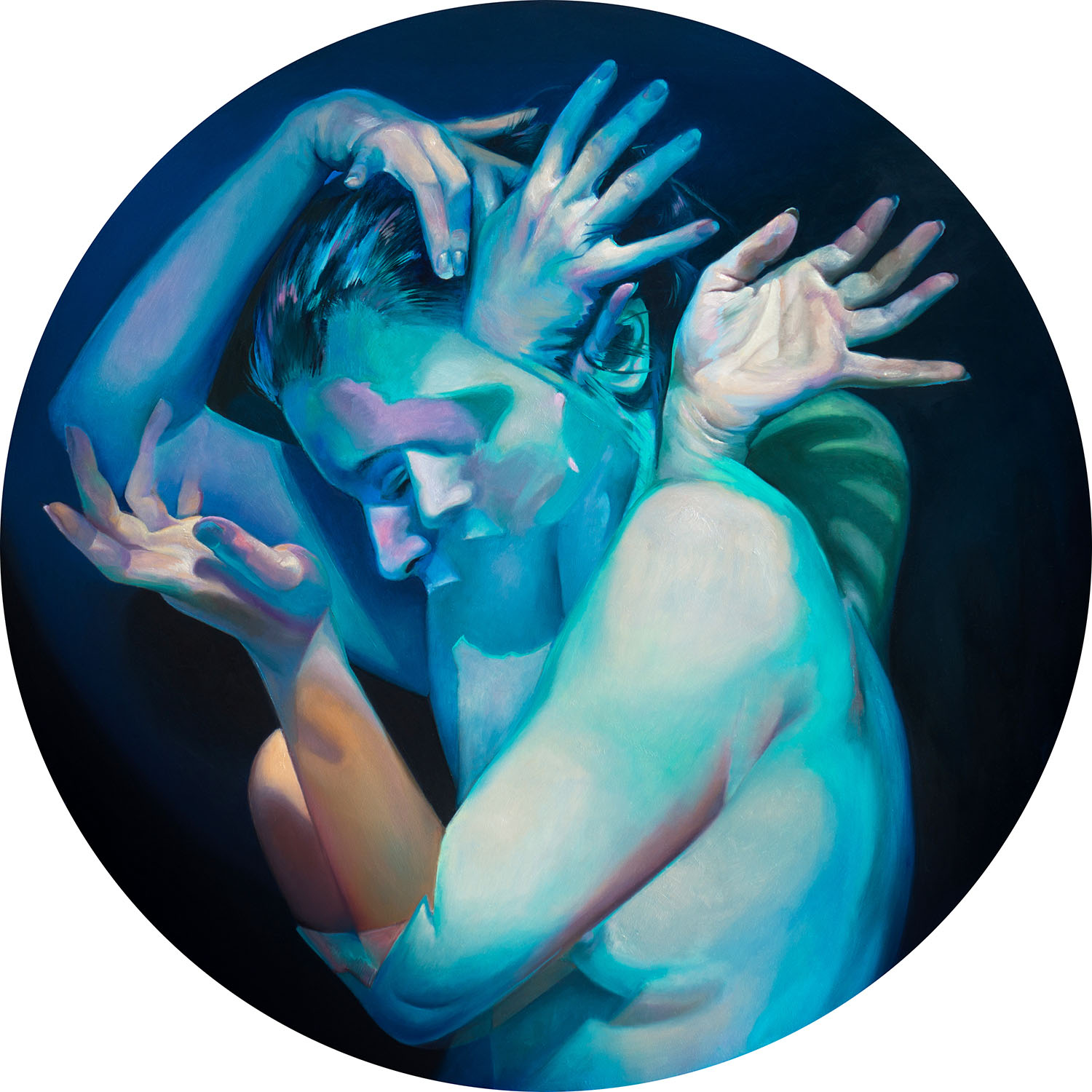 It's all about the art. Here are some can't-miss Superfine! DC exhibitions:

HEARTLANDIA
Led by BoxHeart Gallery, a curated exhibition of new contemporary art from across the country
Focus on off-the-beaten-path artists and galleries from outside well-trodden art hubs
FOTO KAIP-SOOL 2018
Politically-charged photo time capsule of the here and now

Works dealing with gender expression, LGBTQ+ topics, and global socio-political issues
Highlights include Ashley G Garner's "36-24-36" body positive project, Alexandra Arroyo's photo chronicle of the Women's March, and James Miille's "Secrets of Suburbia" series on the dark side of the American middle class through an LGBTQ+ lens

CENTER STAGE
Nationwide and global galleries showcasing the freshest trends in contemporary art, including European Design + Art's survey of Belgian and French pop artists, Memphis' Art Village Gallery which focuses entirely on African American artists, and a street art-fueled presentation from Richmond's glave kocen gallery
ARTIST PAVILIONS / ELEVATE + EMERGE
Meet the artists face-to-face and learn about their work, inspiration, and process in person, direct from the source
Artwork from the DC area's most beloved and boundary-pushing artists including Sarah Jane Jamison (Washington City Paper's top visual artist of 2018), Noel Kassewitz' climate change-fueled constructs, and Arlington artist Scott Hutchison's surreal paintings

Global artists from other Superfine! cities including master of the visual trick Aliguori (Miami), as well as global artists including pop surrealist Bruce McGowan (Montreal)
DC 2018 EXHIBITORS /// SNEAK PEEK
HEARTLANDIA
Cindy Lisica Gallery | Houston, TX
Monochrome Collective | Washington, DC
Most Wanted Fine Art | Pittsburgh, PA
BoxHeart Gallery | Pittsburgh, PA
Antieau Gallery | New Orleans, LA
ArtShape Mammoth | Burlington, VT
Pure Artistry Works | Philadelphia, PA
Walton Gallery | Petersburg, VA
Gallery O on H | Washington, DC
CENTER STAGE
Zenith Gallery | Washington, DC
Touchstone Gallery | Washington, DC
Vox Populi Print Collective | Madison, WI
European Design & Art LLC | Miami, FL
Art Village Gallery | Memphis, TN
XOL Gallery | Baltimore, MD
glave kocen gallery | Richmond, VA
YNOBE DNA Gallery | Miami, FL
Gallery Orange | New Orleans, LA
RoFa Projects | Potomac, MD
Foundry Gallery | Washington, DC
Adah Rose Gallery | Kensington, MD
Susan Calloway Fine Arts | Washington, DC
FOTO KAIP-SOOL
Lori Cuisinier | New York, NY
Alexandra Aroyo | New York, NY
Ashley G. Garner | Brooklyn, NY
James Miille | Brooklyn, NY
ARTIST PAVILION
Jeremiah Morris | Mount Crawford, VA
Brooke Rogers | Ocean City, MD
Julio Valdez | New York, NY
Svetlana Nelson | Madison, AL
Daniel Stuelpnagel | Baltimore, MD
Rogelio Maxwell | Washington, DC
Virago | New York, NY
Bruce McGowan | Montreal, Quebec, CA
JJ Galloway | Annapolis, MD
Deming King Harriman | Brooklyn, NY
Noel Kassewitz | Washington, DC
Kelly Moeykens | Washington, DC
Olan Quattro | Washington, DC
Fei Alexeli | Thessaloniki, Greece
Mary Westphal & Armand Fogels | Alexandria, VA
Susan Hostetler | Washington, DC
ALIGUORI | Fort Lauderdale, FL
Jaclyn Mottola | New York, NY
Emma Repp | Seattle, WA
Sheila Cahill | Washington, DC
Hannah Sarfraz | Gaithersburg, MD
Diana Contreras | Miami, FL
Brianne Lanigan | Arlington, VA
Brendon Palmer-Angell | New Orleans, LA
Dennis Crayon | Washington, DC
Julie Christenberry | Washington, DC
Joseph Meloy | New York, NY
Sarah Magida | Baltimore, MD
Adam Chamy | Washington, DC
Scott Hutchison | Arlington, VA
Chaney Trotter | New York, NY
Joseph Shetler | Washington, DC
Aaron Patton | Wichita, KS
Stephen Perrone | Sylvan Beach, NY
Christine Ruksenas-Burton | Stone Ridge, VA
Sonja Rohde | New York, NY
Wayson R. Jones | Brentwood, MD
Michael Heilman | Alexandria, VA
Helen Robinson | Brooklyn, NY
Sarah Jamison | Washington, DC
Colleen Garibaldi | Washington, DC
Don't see your favorite artist or gallery yet? Fret not, Superfine! DC's complete exhibitor list will be released in September 2018.