Description
Intro
Does your business or personal site run WordPress (self-hosted, not wordpress.com)? Are you looking to slash load times and see improved YSlow scores? In this workshop, you will learn about the SEO, usability, bottom-line implications of a fast website — and most importantly — how to achieve optimal results.
Supercharge your WordPress Site
Join us for a night of tips and tricks to tweak your existing WordPress Website to its fullest potential. You'll learn:
- The Business case for having a faster site
- Tools and third-party products available
- How to properly configure W3 Total Cache on your site
- Overview of optimization tools available
- Before/after speed test with optimization on/off
- How to integrate a Content Delivery Network
- Introduction to advanced topics (opcode cache integration, custom server, builds, etc.)
Format
This is a lecture style class with a presentation, demos and Q&A. There is hands-on lab attached to this class.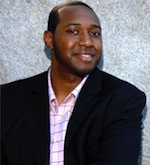 Willie

Jackson is a web performance specialist and Senior Engineer at W3 EDGE. He helps content publishers achieve the best possible results in web performance through practical instruction and making advanced concepts accessible for those willing to roll up their sleeves.