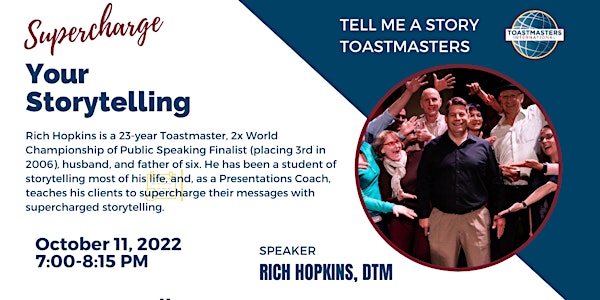 Supercharge Your Storytelling
Learn how to craft better stories.
About this event
Presenter Rich Hopkins is a 23 year Toastmaster, 2x World Championship of Public Speaking Finalist (placing 3rd in 2006), husband, and father of six. He's been a student of storytelling most of his life, and, as a Presentations Coach, teaches his clients to supercharge their messages with supercharged storytelling.
In this storytelling workshop you will learn
How to find the right stories for any speech, on any occasion
What are the forgotten tools that bring your stories, and your audience, to life
What story-based marketing strategies to put yourself in high-demand
Join us and learn how you too can become a better storyteller.