SuperBetter: Jane McGonigal at 1871 Chicago

Wednesday, September 30, 2015 from 6:00 PM to 8:00 PM (CDT)
Event Details

Join SuperBetter and The Kennedy Forum for a special evening of inspiring thought, empowering gameplay, and a book signing with award-winning game designer and best-selling author Jane McGonigal.
Jane, whose TED Talks on games have been viewed more than ten million times, will reveal new insights from a decade of scientific research into the ways that playing games can make us better.
She will help us explore how adopting a gameful mindset can make us stronger, happier, braver & more resilient -- to achieve goals that matter most, and overcome challenges like stress, anxiety, depression and chronic pain.
Following her talk, Jane will sign copies of her new book SuperBetter, which will be available for purchase at the event.  If you can't make it, you can preorder a copy here.
Attendees will also hear from Howard Tullman, CEO of 1871; Steve Collens, CEO of MATTER; and Keith Wakeman, CEO of SuperBetter, a digital health company  that has accepted the mission to unlock SuperBetter's full potential to help millions of people around the world be stronger for life.  This event is SuperBetter's first public appearance as a Chicago-based company.  Plus, Kelly O'Brien, Illinois Executive Director of The Kennedy Forum will discuss their non-profit's work to revolutionize the way mental health is addressed in America.  
Five dollars of every ticket sold will be donated to support the work of The Kennedy Forum.
P.S. Super fans of Jane McGonigal, are invited to join us for a special VIP pre-event reception from 5-6pm.  The reception will be held down the hall at MATTER (Merchandise Mart, Suite 1230).  Registration for the VIP pre-event includes a special meet & greet with Jane, an autographed SuperBetter book, light appetizers and access to the main event at 1871.
---


About Jane McGonigal
Jane McGonigal, PhD is director of game research and development at the Institute for the Future and author of The New York Times best seller, Reality is Broken: Why Games Make Us Better and How They Can Change the World.  Her work has been featured in The Economist, Wired & The New York Times and on MTV, CNN & NPR.  She has been called one of the top ten innovators to watch (BusinessWeek), one of the hundred most creative people in business (Fast Company), and one of the fifty most important people in the gaming industry (Game Developers Magazine). Jane is the inventor of SuperBetter and serves as the company's Chief Science Officer.
About SuperBetter, LLC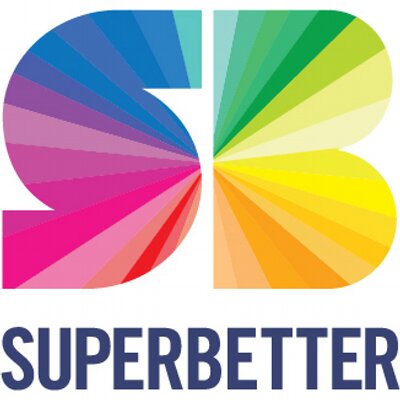 Located at the MATTER health technology incubator, SuperBetter is a digital health company combining technology, science and gameful engagement to reimagine care for mental health & wellbeing. The SuperBetter app is a gameful coach that blends the science of games, positive psychology and behavior change to engage users to be stronger for life.

SuperBetter has helped over 400,000 people so far tackle real-life challenges like stress, depression, anxiety, chronic pain and traumatic brain injury - by increasing resilience. A recently published study at the University of Pennsylvania showed that using SuperBetter for 30 days significantly reduced symptoms of depression & anxiety; and increased optimism, social suport, life satisfaction, and belief in one's ability to successfully achieve goals.
About The Kennedy Forum

We are in a race for inner space.  Just as President Kennedy rallied the nation to dream big and set audacious goals 50 years ago, The Kennedy Forum is working toward lasting change in the way mental health and addictions are considered and treated.
The mission: revolutionize the way mental health care is addressed in America. To do this, The Forum is focusing in areas of greatest opportunity and return: equity in the insurance coverage of mental health and substance use disorder care, brain fitness and health, technology, and better system integration, coordination and quality.
The Kennedy Forum project in Illinois is a unique opportunity to accelerate action, a laboratory of innovative initiatives to move the needle, ending stigma in attitudes and practice. Led by a Leadership Council of civic influencers, The Kennedy Fourm is building a collective action ecosystem in Illinois that catalyzes action and results.

When & Where

1871 Auditorium
222 West Merchandise Mart Plaza, Suite 1212
Chicago, IL 60654


Wednesday, September 30, 2015 from 6:00 PM to 8:00 PM (CDT)
Add to my calendar