Super Staff Conference 2018!

Friday, October 19, 2018 from 9:00 AM to 3:00 PM (CDT)
Event Details
This fall, the 2018 Super Staff Conference launches in San Antonio and promises to be the premier dental staff training event of the year. Our program is designed for the dental practice staff who wants to improve themselves as a dental professional.
For this year's theme we'll concentrate on four areas that every office must embrace to deliver a benchmark dental experience for your patients and an engaging workplace for your employees.
Thoughts. Words. Deeds. Habits
Join us for this engaging event that is designed to supercharge your career, raise the performance of your practice, and provide you with a mindset that will improve your relationship with your patients. 
5 hours of AMAZING CE
---
Our Speakers and Topics
Cary Smith, CPHRM
Your Role In Building A High-Trust Practice- In a busy practice, the employee plays an important role in the relationship with the patient. In turn, developing high-trust with your patients will allow you to better manage risk, secure patient commitment, and treatment plan acceptance.  
Learning Objectives:
Describe the process of developing high-trust with your patients

Demonstrate business practices that lead to patient trust

Discuss the role of the employee in developing patient trust
---
Max Kerr DDS
Collaboration with your Patients and Team Using Conversational Intelligence - Conversational Intelligence provides a framework and practices for the way individuals, teams, and organizations listen, engage, architect, and influence the moment and shape the future, in all situations. To get to the next level of greatness depends on the quality of our culture, which depends on the quality of our relationships, which depends on the quality of our conversations. Everything happens through conversations!
Learning Objectives:
Describe the science and biology of conversational intelligence

Demonstrate practices that will promote collaboration

Discuss ways to prepare for important conversations
---
Paola Romero RDH BBA
Portraying Professionalism- Professionalism is a term often used yet seldom enforced in our field as staff. We are all incorporated under the umbrella of dental professionals but are we acting as competent professionals portraying professionalism in a daily manner? We often get drawn into our day to day routine and, although as dental professionals we might be incredibly competent in the clinical side of our role, we might forget to show our competency with our patients and peers by the image we portray. 
This lecture serves to reiterate and explain the importance of the image we demonstrate and what others perceive from our actions. We state how our image speaks a lot about ourselves. We explain how effective communication can interpret us as a confident dental professional. We unravel the importance of dependability in the workplace. Professionalism is the competence or skill expected of a professional. We are all Dental Professionals, so what is expected from me? We'll review the following topics:
Learning Objectives:
Professional Image in the Workplace

Effective Communication Skills

Dependability as a Virtue
---
Catalina Wandless & Lisa Mayo
Rolling out the red carpet… How to create a dynamic dental practice culture. 
The "Ritz Carlton" approach to customer service in the hospitality business can be used as a model to build high quality dental practices. This course will be taught by two experienced dental hygienists who have experience in hospitality and business ownership. The speakers will discuss how the dental hygiene departments fits in to the business model of private practice and provide information for budget and productions goals. Tips for building a staff-driven practice that will increase the quality of the work environment and thus the quality of care rendered to the patient will be a focus. Finally, this course will discuss the dental hygiene co-diagnosis and provide real-world case presentation scripts to assist in improving patient management.
Learning Objectives:
Break down the budget for a dental hygienist and discuss production goals that will provide for a healthy bottom line.
Discuss techniques for building a healthy and happy staff-driven practice including employee retention, pay and job descriptions.
 Enchase patient case presentation through hygiene scripts and identification of diagnostic needs through the dental hygiene co-diagnosis.
---
Daphne Klebba
Mrs. Independent to Team Independence- This presentation will help a professional identify personal characteristics as an individual in an effort to ultimately increase team efficiency and productivity.
Learning Objectives:
Identify your team's personality styles and your role in supporting the team's goals.
Identify opportunities to support your team's effectiveness through cross training opportunities.
Developing trust in the team's capabilities and techniques to support the team's success.
---
Annah Garcia
Through group interaction, we will discover how putting proper systems in place will help you think outside the box, build your dream team, and complete the overall patient experience. We will learn what effective communicate looks like and how to successfully implement in your practice. We will recognize the roles and expertise within the practice and how to use them to enhance the financial conversation.
Learning Objectives:
Learn how to put proper systems in place to enhance your team and your patient experience.

Learn how to effectively communicate to both your team members and patients.
---
Cortni Cioni
Become a leader in your practice, motivate your team, and work your way up the administrative dental ladder...and stay there!
The administrative side of the dental office is critical to the health of a successful practice. We have all heard that haunting phrase "I left the office because the girl at the front desk was so rude!" We as dental administrators must recognize our value to the practice and realize that we have the potential to help grow our office exponentially. I am excited for you to join me as I share my story of climbing the dental administrative ladder, and all the fun (and not so fun) things I have learned along the way!
Learning Objectives:
Define the administrative roles in the office and their core responsibilities

Define practice goals and what's most important to your office success

Discuss ways in which to motivate and lead your team in a positive and productive way

Learn how to impress your doctor with your newfound love and investment in their practice!
---
This event is hosted by:
Dentist Secure: a leading provider of risk management solutions designed for dental practices.
Dental Divas: Just the best dang Facebook group for dental staff in Texas
GUIA Practice Management: Dentistry focused practice management, staffing, and transition consultants.
5 Hours CE provided.
Register Now and Reserve Your Spot!
Graciously Sponsored By
Patterson Dental
Care Credit
Dentist Secure
Dentist Secure Labs
Dental Divas
GUIA Practice Management
Done Desk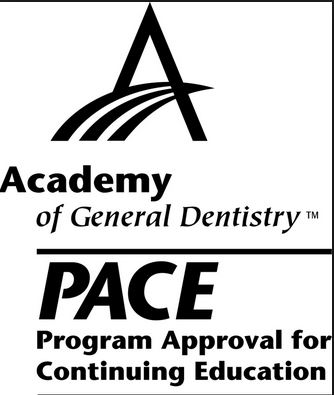 Provider number: 356068
Provide dates AGD PACE approval: 8/31/17 - 8/31/21
When & Where

Magnolia Halle
10333 Huebner Rd
San Antonio, TX 78240


Friday, October 19, 2018 from 9:00 AM to 3:00 PM (CDT)
Add to my calendar
Organizer
As a leading advisor for dentists in Texas, Dentist Secure Labs provides education, resources, and risk management programs that build better practices.