A Halloween themed comedy show with the best comedians in the region, with proceeds going to support Afghan refugees!
About this event
Grassroots Comedy DC presents another hilarious comedy show to support Afghan refugees, but this time with a spooky Halloween twist!
You know what can be really spooky? Being an Afghan refugee forced to suddenly uproot your life and move to a new country that misspells your name at Starbucks and thinks the milk crate challenge is a good idea.
With proceeds going to Homes Not Borders to support their important and timely work to ensure that newly arrived Afghan refugees have what they need to adjust to their new lives, and with an amazing lineup of comedians who know a thing or two about the immigrant experience.
If that's not enough, we'll be featuring some of the funniest comedians in the DMV, with many who know a thing or two about the immigrant experience. With headliner and hometown favorite Rahmein Mostafavi (Sirius XM, Kennedy Center), this is not a show you want to miss.
Tickets will be going fast, so get yours while you can!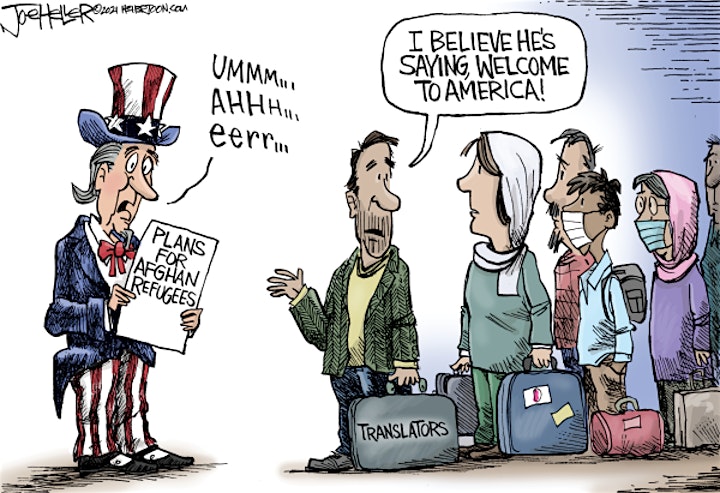 Organizer of Super SPOOKtacular Comedy Show to Support Afghan Immigrants
Grassroots Comedy DC (GCDC) is a group of comics that are passionate about two things: comedy and making the world a better place. GCDC currently runs regular stand-up comedy shows benefitting great causes that are suffering under the current administration's policies, showing everyone a great time while raising much needed funds for groups such as Planned Parenthood, Habitat For Humanity and Black Lives Matter.