Super Smash Bros Ultimate 1v1 tournament in Huntington Beach.
About this event
Battle your friends and fellow gamers for pride, glory and bragging rights. Plus, cash and awesome prizes!
PLEASE NOTE: THIS EVENT IS IN HUNTINGTON BEACH. THE VENUE IS PART OF A CHAIN WITH VENUES IN OTHER CITIES AS WELL.
Tournament Check-In & Start Time:
Tournament check-in begins: 4:00pm
Tournament play begins: 5:00pm
Prizes:
1st Place: $75 cash, trophy plaque, prize basket
2nd Place: $25 cash, trophy plaque, prize basket
3rd Place: Free entry into our next SSBU 1v1 tournament
Registration Fees:
Early-Bird Registration fee for each competitor is $15 (must signup by 6pm on Friday 9/24/21).
Standard Registration fee for each competitor after 9/25/21 is $25.
Venue Info:
Venue is all ages.
Spectators are free to come and watch.
No outside food or drinks of any kind allowed.
No smoking or vaping allowed inside of venue whatsoever.
Tournament is all ages, but guests under 16 years of age must be accompanied by a parent or guardian.
Tournament Info:
1 vs 1
Double elimination bracket
Style: Stock
Stock: 3 Lives
Best 2 out of 3 per match, Grand/ Losers finals will be 3 out 5
Time Limit: 5:00
All DLC Characters Playable: Yes
Items: Off
Stage Hazards: Off
Team Attack: On
Pause: Off
Sudden Death: On
Stages: All Legal Stages (Battlefield, Final Destination, Pokémon Stadium 2, Smashville, Town and City, Yoshi's Story, Kalos)
Bring Your Own Controller: Allowed and encouraged
Come down and experience the best live video game battle in Orange County.
No outside food or drink allowed inside the venue.
No smoking or vaping allowed inside of establishment whatsoever.
Tournament is all ages, but guests under 16 years of age must be accompanied by a parent or guardian.
REFUND POLICY:
Absolutely no refunds for any reason whatsoever unless event is canceled.
CODE OF CONDUCT:
There will be no cash or "side" betting allowed at our venues or events. Also, arguing about the outcome of a game (beyond a reasonable amount) will not be tolerated. Side betting or excessive arguing will get you ejected from our tournaments. We do our best to keep things fair but our number one priority is to keep our events fun and attitudes respectful toward each other. Remember these tournaments are meant to be fun. They are not meant to be life-or-death, super serious Olympic-level events or ways in which adults win their rent money by playing video games against children. Long story short, let's all do our best to keep it fun, casual and polite. Thank you.
PUBLIC HEATH:
The California Department of Public Health (CDPH) strongly recommends that all attendees be fully vaccinated or obtain a negative COVID-19 test prior to attending.
Masks are strongly recommended for non-vaccinated attendees. As always, our procedures may change as we continue to update our health and safety processes based on guidance from the State of California and local health officials.
Attendees assume the risk of attending large crowded events where the vaccine status of others in attendance may be unknown to the individuals and for populations that may not currently be eligible for vaccination, or may be immunocompromised and whose vaccine protection may be incomplete.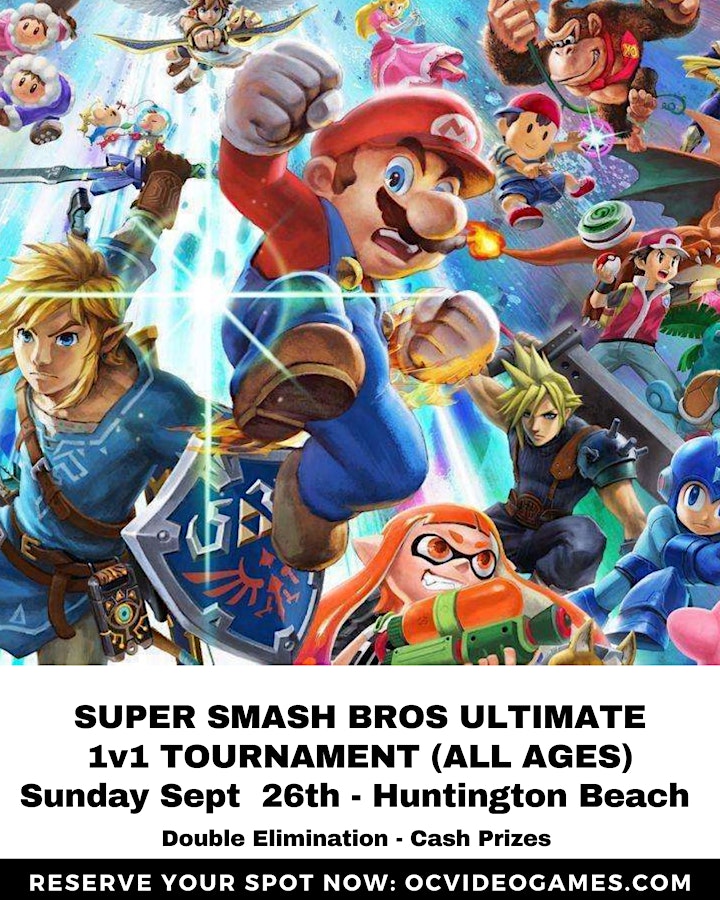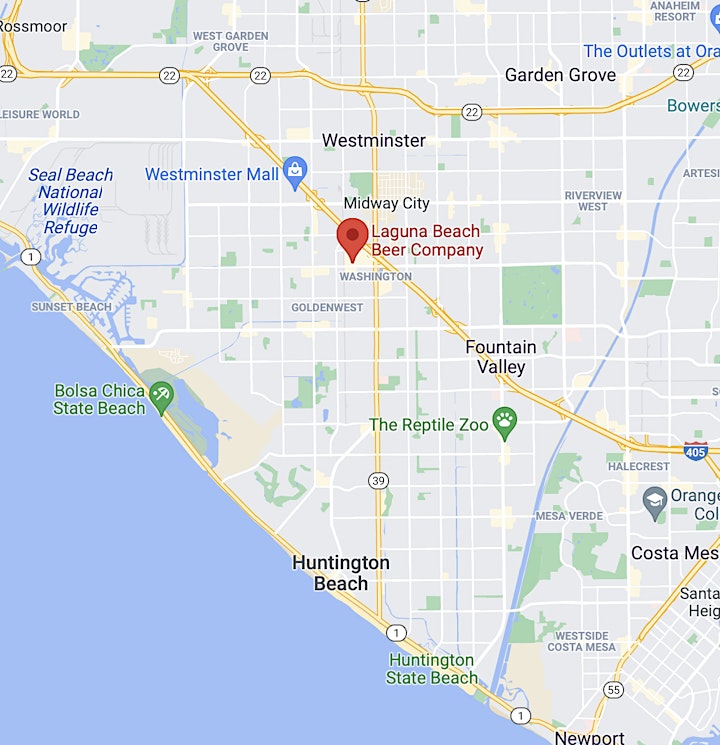 Organizer of Super Smash Bros Ultimate Video Game Tournament - 1v1 - Huntington Beach
THE ORANGE COUNTY VIDEO GAME LEAGUE
We host super fun video game tournaments and specialty events across Orange County, California.
Meet new people, make new friends and then crush the competition playing your favorite current and retro video games.
We host multiple OC video game events each week and are looking forward to seeing you soon!