Description
Hey Ladies!
Put on your fabulous finery, gather your girlfriends and come join us for the ultimate ladies night!
Enjoy a fun-filled dinner party with nosh, bubbly and a fireside chat with Yarah Sutra, The Pleasure Priestess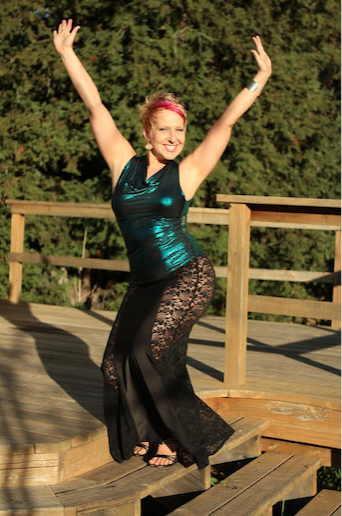 This dynamic woman is well on her way to becoming the world's leading authority in empowering women to liberate their sensual and erotic nature to experience more pleasure and enjoy sacred, ecstatic sex lives….
She's all too familiar with that deep ache you feel when chronically not getting your needs met and knows how painful it is to continuously not receive the quality touch and connection you long for.
You've got to hear her story…Yarah Sutra transformed from an angry sex abuse survivor to The Pleasure Priestess, a sexual revolutionist, here to eradicate the disempowered woman from our reality!
In this intimate and safe, Ladies Only setting, we have the chance to dive deep into the sensual subjects that get us all juiced up and maybe even a little on edge.
You'll have the opportunity to learn:
• The essential building blocks to liberate your sexual power and freedom.
• 3 hot secrets that turn regular sex into a satisfying sensual adventure.
• Walk away with 1 super juicy technique that she generally only shares with her private clients.
Bring your curiosity and your questions; this is your chance to ask The Pleasure Priestess anything!
We have a powerful evening of sisterhood planned from beginning to end, so honor us with your RSVP and arrive on time!
BONUS ~ just for attending you'll receive a special gift, from me, your hostess with the most-est, Abigail Kira, Life Designer and Coach!
Abigail Kira is a life designer and the author of Her Path. Her Power™ an empowerment workbook for women. She has created a system to help women build their confidence and accomplish their goals. Abigail enjoys living a life by her own design. She can be found helping ohters, spending time with her man, and enjoying life by the beach. She has dedicated her life and buisness to helping empower women to lead.
Super Sexy Soiree: An Elegant Evening Dinner Party with Nosh, Bubbly and a Fireside Chat with The Pleasure Priestess
Location: SF Bay Area TBD
Date: December 2, 2016
Time: 7-10 pm
Tickets: $22
LIMITED SPACE FOR 22 WOMEN ONLY
RSVP NOW > bit.ly/sexysoiree
For logistical questions email me: abigail@abigailkira.com
Please be sure to RSVP HERE >bit.ly/sexysoiree
Have fun! Get inspired, embodied, and empowered! Unleash your divine feminine! Surround yourself with other badass sisters blazing the trail of amazing accomplishments!