Description
SAVE THE DATE!! The Super Self-Care Power Summit is BACK for Fall 2019!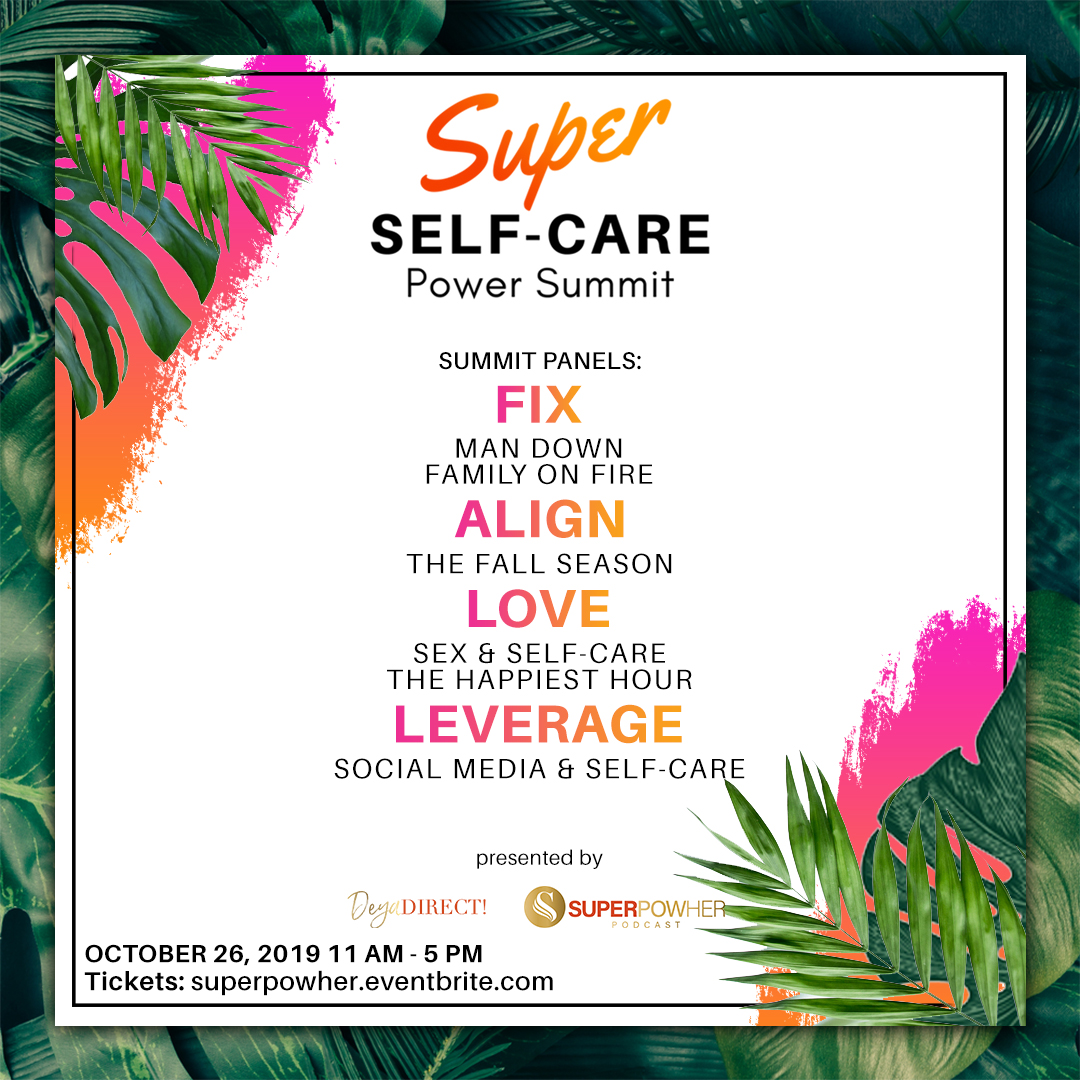 FIX. ALIGN. LOVE. LEVERAGE.

Get ready for a fun-filled day with music, dancing, mindfulness, massages, food, drinks, vendors, and more!
Life Coach & Superpower Strategist, Deya Direct presents... The Super Self-Care Power Summit, The F.A.L.L. Season -- which stands for the theme and categories of focus, FIX. ALIGN. LOVE. LEVERAGE -- where women come to enhance relationships with themselves, each other, and with men.

We are so excited to bring you back together in Dallas to experience all things Super Self-Care in October! Self-care is important to maintaining a healthy relationship with yourself. It means doing things to take care of our minds, bodies, and souls by engaging in activities that promote well-being and reduce stress. Self-Care is knowing your self-worth, social and emotional intelligence, stress, management, life-work balance, and more intentional living vs. existing, and better physical health.

Subject-matter experts including: celebrities, physicians, therapists, beauty and health professionals, and entrepreneurs will be on panels to provide tools and share personal testimonials to help you take your life and relationships to the next level.

Some of the panel titles are: "Who Fixes Mr. Fix It" , "Family on Fire", "Sex & Self-Care" and "Social Media & Self-Care."