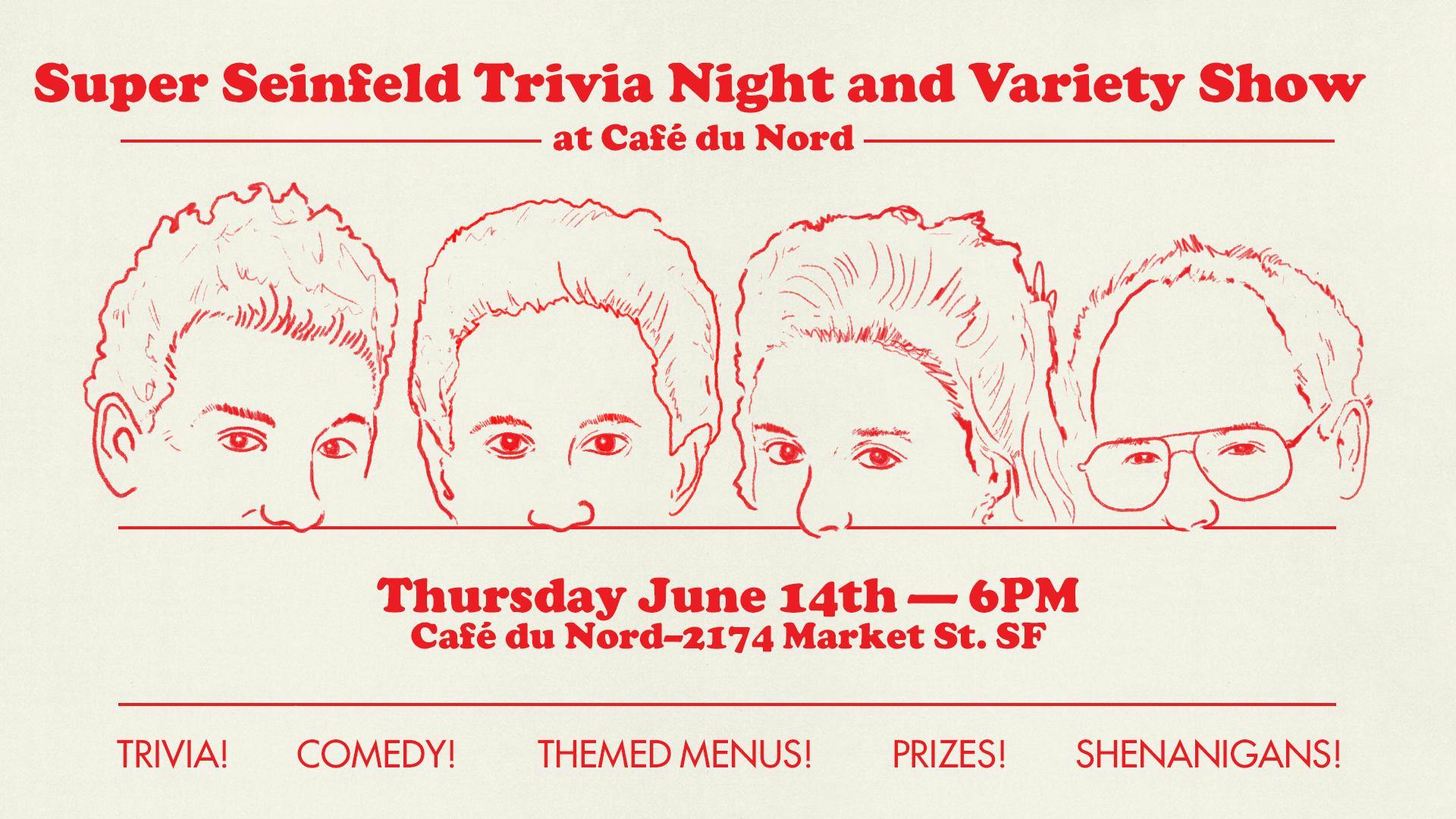 About this Event
Hello Newman...err...SF! The Seinfeld event you've always deserved has finally arrived! Come through on Thursday, June 14th
as Cafe Du Nord becomes Tom's Restaurant crossed with The Soup Nazi's kitchen for a night…but better! Seinfeld Trivia plus a comedy showcase + a Seinfeld Themed Menu + Seinfeld themed cocktails and more surprises!
Baked Fusili Jerry? Check! Turkey chili? Comes with bread! But there's more!.... Muffin Tops?! You bet! Patty Melts on Marbled Rye and Big Salads? Yessss!
Quizmaster Scott Armstrong presides over the evening of trivia along with a slate of local comedians that Jerry Seinfeld himself would be mildly impressed with: Sam DiSalvo, Drew Harmon, Aviva Siegel, Alexandria Love and showcase host Adrian Spinelli. Huzzah!
You can win concert tickets, Seinfeld swag and more! Did we mention surprises?! They're coming! 
Stay tuned, and we'll see you on the 14th. Goodbye now!