Description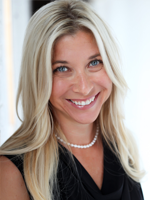 Pamela Barnum built a career in the pursuit of justice. She started out as an undercover police officer—catching drug dealers—and later worked as a lawyer, putting them in prison. She was working alongside her husband, Kevin, a cop in a K9 unit[1], and while they were doing important work and making good money, Pamela always felt like something just wasn't quite right.
One day, as they rushed through readying for another routine workday, her five-year-old son said, "Mommy, are we in a hurry again today?" That was the moment that changed everything!
Eighteen months later, Pamela left her successful, twenty-year career in law enforcement to build her own business and create the life of her dreams. Now, she and her husband run Work Less Live More, helping others to discover the joy of financial freedom so they too can work less and live more.