SUPER SATURDAY & OklaHOME RECAP!

Saturday, July 23, 2016 from 10:00 AM to 3:00 PM (EDT)
Event Details
New York & New Jersey
SUPER SATURDAY & OklaHOME RECAP!
Most of you are probably back to focusing on building your business after being motivated and inspired by last weekend's announcements but in case you weren't there to hear these announcements first hand and for those of you who were there and just want to reinforce the information and Invite Many Guests to be exposed to our Incredible Business Model... we will be having a Major Recap Event this Saturday, July 23rd in NYC!
This Saturday's event will be much more than a Convention Recap.  We want everyone in attendance to not only know about the big announcements, we want everyone to build a bigger and more profitable LegalShield business!  There will be practical training, facilitated by Qualified Executive Directors and Ring Earners!   Training that will help you write more memberships and recruit more new associates!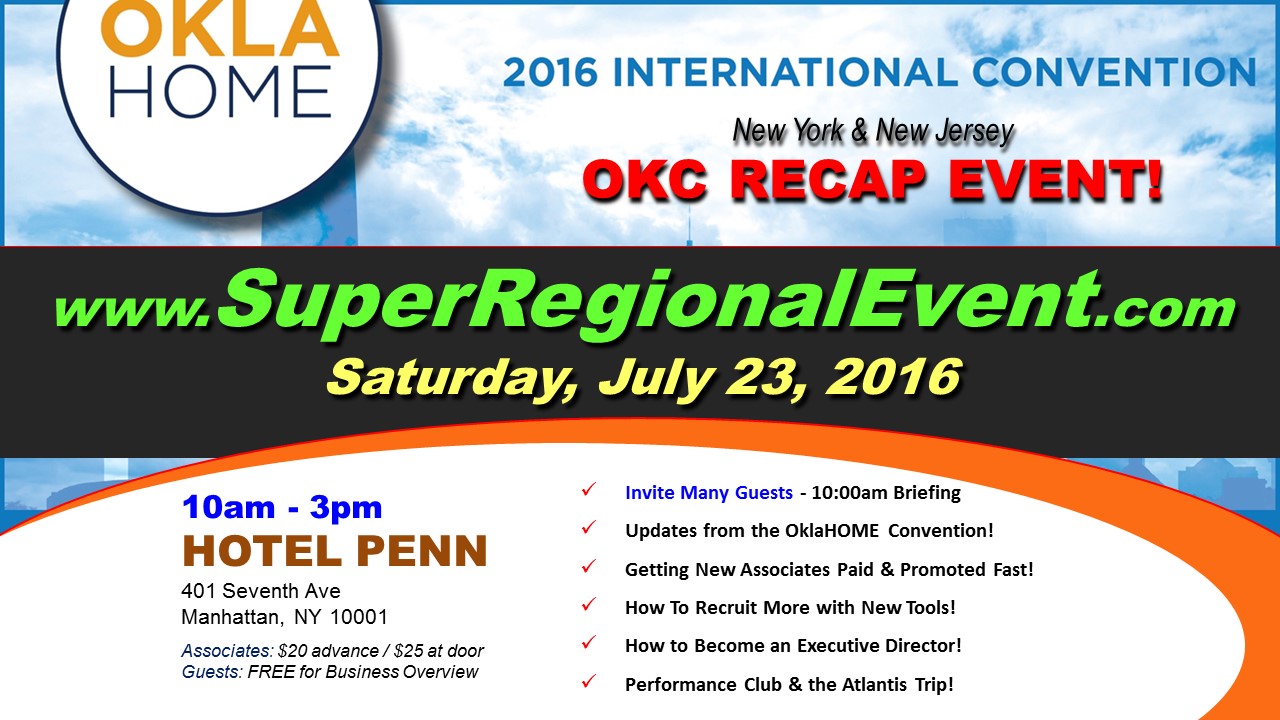 Here's some of the exciting information we will be sharing and training on at this Saturday's OKC Recap Event... 2016 OklaHOME Convention Announcements:
• All-New Fast Start Qualification Criteria
• $49 International Convention Promotional Registration for New Associates
• Summer's Hot, Hot, Hot Incentive
• The July "FSQX2" promotion
• Level15 Reward in Prospect by LegalShield
• All-New Success From Home Magazine is Available
• All-New LegalShield.com On the enhanced Hubsite
• LevelUp Registration is Now Open
• Shake by LegalShield is Here
• The All-New Ring Program
• 2017 PC Trip Destination Announced
New York & New Jersey
SUPER SATURDAY & OklaHOME RECAP!
Saturday, July 23, 2016
10:00am - Business Overview  (Invite Many Guests!)
11:00am - 3:00pm - Recap Event 
Hotel Pennsylvania
401 Seventh Avenue @ 32nd St
Manhattan, NYC 10001
Located in the "Globetrotter Ballroom" on lower level.
SPECIAL DRAWING:  All Preregistered Associates, who arrive BEFORE 10:00am this Saturday, will earn a ticket for a Special Drawing to win this new 14" Laptop Computer. 
INVITE MANY GUESTS:  You will also earn an additional ticket for each guest you have who also arrives by 10am.  The more Guests you have at Saturday's event, the greater your chances of taking home this new Laptop Computer!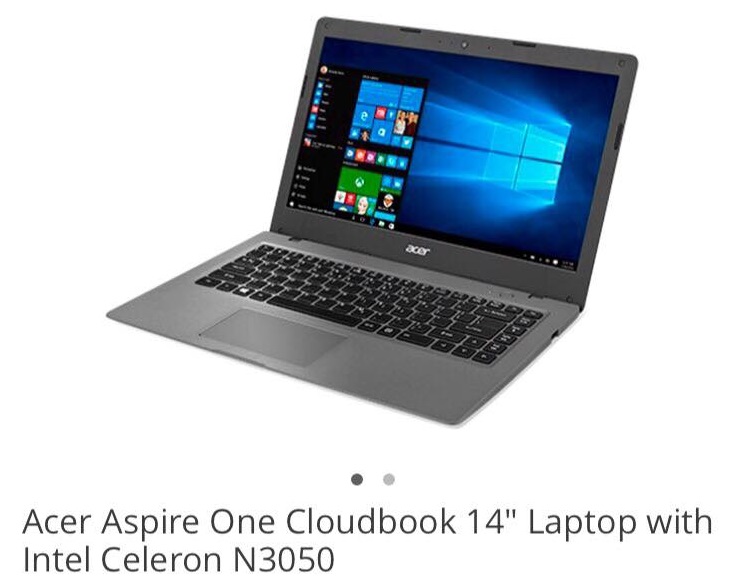 Organizer
LegalShieldEvents
LegalShield Market Leaders: NVPs, RMs, CMCs & Exec. Directors
SUPER SATURDAY & OklaHOME RECAP!