Description
SUPER-RESEARCHER with Aimee Rinehart of First Draft
Find people online (even if they don't want to be found), dig up hard-to-find information on social media, and get your facts right!
Class meets from 6:30 to 8 pm on the following Thursdays: Sept. 26, Oct. 3, 10 and 17
The cost for this workshop is $149; $119 early bird rate before September 9
In this series of four short workshops, Aimee Rinehart of First Draft, one of the leading fact-checking organizations in news will guide you through the most accessible techniques for investigating people, discovering verifying and ethically reporting problematic content online.
This workshop is meant for journalists, investigators and anyone interested in research tips and techniques to fact-check your own work, verify your reporting and avoid embarrassing errors.
Super-Searching Google and Beyond

.

Aimee

will go over the most effective techniques to find the best information through Google

-- using the search engine

to

better

search Twitter

, Facebook and Instagram --

and other databases to make you an expert news-gatherer.
Finding People Fast (Even If They Don't Want to Be Found).

Dig up the dirt efficiently to fill out your report

ing on people and topics in the news

.

Aimee

will guide you through the top 10 resources, databases and techniques for finding anyone fast

, especially during breaking news.
Newsgathering With Social Media.

Social media can reveal a lot about people and about emerging situations. Learn to use Twitter, Facebook, LinkedIn, and other social networks to find sources and user-generated content, and to add detail to your reporting, especially during breaking news. Aimee will also show you predi

ctive reporting tools like CrowdTangle, Tweetdeck and InVID, and explain how using Reddit and 4chan can be informative to your reporting.
Bulletproofing Your Reporting.

Never get it wrong and report on social sources ethically and responsibly to infor

m

the public.

Aimee

will

show

you

the First Draft

checklist of

what to consider before publishing and linking to messages of digital disrupters. She will teach you how to protect yourself and your sources in the age of disinformation when journalists are targets of online and offline harassment

.
What to Bring: Bring your laptop and/or smart phone to follow along.
Level: Beginner to intermediate
---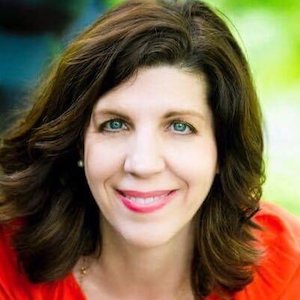 About Aimee Rinehart
Aimee Rinehart is director of partnerships at First Draft, one of the leading fact-checking organizations in news. Headquartered in London, it supports journalists, academics and technologists working to address challenges relating to trust and truth in the digital age. Aimee leads the New York bureau of First Draft, located at the Craig Newmark Graduate School of Journalism at CUNY.
Prior to that, Aimee led Comprova, a collaborative Brazilian election project that brought together 24 competing newsrooms to verify information related to the national elections in October 2018. She started working online in 1996 and was a digital originator at The New York Times. She was an editor at the Wall Street Journal Europe in Brussels and upon her return to New York, worked in the communications departments at the American Civil Liberties Union, the Overseas Press Club of America and Columbia Graduate School of Journalism.

---
For concerns or questions about this workshop, please e-mail pd@journalism.cuny.edu.