Description
SUPER-RESEARCHER with Barbara Gray, former director of news research at The New York Times
Find people online (even if they don't want to be found), dig up hard-to-find information on social media, and get your facts right!
Class meets from 6:30 to 8 pm on the following Thursdays: April 4, 11, 18 and 25
The cost for this workshop is $149; $119 early bird rate before February 1
In this series of four short workshops, Barbara Gray, the former director of news research at the New York Times, will guide you through the most accessible techniques for investigating people, find news and verifying the facts online.
This workshop is meant for journalists, investigators and anyone interested in research tips and techniques to fact-check your own work, verify your reporting and avoid embarrassing errors.
Super-Searching Google and Beyond

.

Barbara will go over the most effective techniques to find the best information through Google and other databases to make you an expert news-gatherer.
Finding People Fast (Even If They Don't Want to Be Found)

.

Dig up the dirt - efficiently. Barbara will guide you through the top 10 no-cost or low-cost resources, databases and techniques for finding anyone fast.
Newsgathering With Social Media.

Social media can reveal a lot about people and about emerging situations. Learn to use Twitter, Facebook, LinkedIn, and other social networks to find sources and user-generated content, and to add detail to your reporting, especially during breaking news.
Bulletproofing Your Reporting.

Never get it wrong. Barbara will give you her checklist of research tips and techniques to fact-check your own work, verify your reporting and avoid embarrassing errors.
What to Bring: Bring your laptop and/or smart phone to follow along.
Level: Beginner to intermediate
---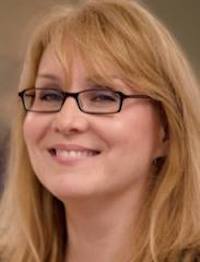 About Barbara Gray
Barbara Gray is a research methods professor and oversees Newmark J-School's Research Center. She is the former director of news research at The New York Times and a recognized expert on investigative research.
Gray has presented at the Investigative Reporter and Editors Conference, Global Investigative Journalism Conference, Investigathon New York (sponsored by Google Ideas, Google For Media, and Organized Crime and Corruption Reporting Project (OCCRP)) and the Magnum Social Justice Fellowships Program. She was an Advisory Member of the Research Desk of the Investigative Dashboard of the OCCRP.
Gray holds a Master of Science in Library and Information Science from Long Island University's Palmer School, and a Master of Arts in Liberal Studies from the CUNY Graduate Center.
She is writing a biography of a 19th-century woman criminal.
---
For concerns or questions about this workshop, please e-mail pd@journalism.cuny.edu.