Description
DISCOUNTED PRICING OCTOBER SUPER OIL SUNDAY! There is a Young Living Corporate Event on October 15th we would also love for you to attend, therefore, we have discounted our pricing for this event! It is your lucky day!
Super Oil Sundays are all about YOU! Action-packed, integrative community events will have you movin' and groovin' as we learn, play, and love together!
We will share how to incorporate every day oil-infused products into your lifestyle!
Games will be a hit as we spin the Wheel of WOW! Come test your wisdom and get in on the giveaways!
Each Super Oil Sunday will have the latest topics your asking about!
Come. Bring Friends. These events are for everyone new to our products and experienced oilers too!
We are expanding education all around Chicagoland! Plan to gather with us at each fun lovin' destination!
Maintaining a Healthy Diet: Einkorn & More!
In today's wacky, joyful world, the word 'diet' has taken on new meaning. Diet is now reflected in natural choices, whole foods, and whole food supplements. Young Living Essential Oils has many products to support healthy weight management. Let's explore these options and learn what the body needs to thrive!
Are you interested in tasting before you buy? Join us for some yummy treats! And, healthy weight management is not all about food. Essential oils are one of the most powerful support tools on this planet. Learn which oils you would never have thought to use to get yourself and others on a healthy path above the wellness line!
1pm – 1:30pm Registration & NingXia Red Vitality Bar - $1 shots
1:30pm – 4:30pm Master Classes, Games, and Giveaways
4:30pm – 5:30pm Product Demonstrations, Vendor Tables, and Socializing
Vendors are welcome to apply! Get your application by emailing: ashley.funlovinoils@gmail.com
We have limited vendor availability. All vendor products must relate to Young Living Essential Oils and be approved by our SOS committee.
Vendors: $20 vendor table fee includes:
4-8 foot table with tablecloth.
1 hour of selling time at the end of the Super Oil Sunday from 4:30pm - 5:30pm
Advertising on event sites.
Please also register for the event on eventbrite site.
These events are alive and thriving! Details about speakers and topics will be added soon!
Register and mark your calendars - these are events you do not want to miss!
Master Classes:
Maintaining a Healthy Diet: Weight Management and optimal nutritional support - When you combine proper diet and exercise with natural ingredients and powerful essential oils and supplements you can make the move to a happier, healthier you!
Einkorn!!!! Find out why wheat is suddenly the bad guy in the modern American diet, what gluten really is, and how science proves that wheat is the single largest contributor to our nation-wide obesity epidemic.

Learn why Young Living has the answer to many of your questions on this topic in the form of Einkorn Nuggets, Einkorn Flour, Einkorn Pancake and flour mix and Einkorn Spaghetti. Einkorn the ancient wheat that your body will love!!!
Harmonizing Nutrition: Engaging your intuition beyond conscious reasoning and honoring your body's perfect wisdom. Tune in to learn which foods bring vitality to your life and which ones do not. Be inspired to provide nourishing meals for yourself and your family while also maintaining balance in your daily life. Discover why one style of eating may work well for a friend and NOT for you. Choose a few small steps that can have a HUGE impact on how you feel each day.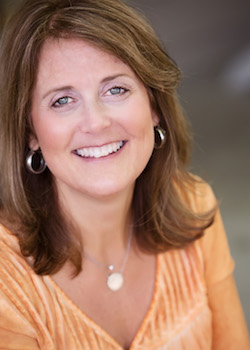 Pamela Hunter, Platinum Leader with Young Living Essential Oils, will be your MC for this amazing event you don't want to miss! To learn more about Pam and her years of oiling, go to http://www.funlovinoils.com/Team/pamela-hunter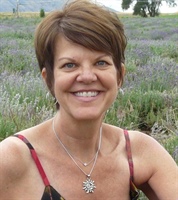 Dawn Duffy is a Certified Clinical Aromatherapist specializing in holistic wellness using essential oils, stress management and various healing modalities. Her own personal journey through two cancer diagnosis propelled her to make many lifestyle and nutritional changes. Her mission is to share what she has learned to help others improve the quality of their lives holistically. She is a Silver Leader with Young Living Essential Oils.​ She has a healing practice in Naperville called Healing Hands,​ where she sees clients using Reiki, Emotional Clearing, Chakra Balancing, Reflexology and Aromatherapy to assist them in their holistic journey.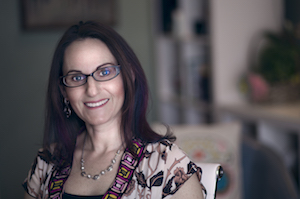 Erin LaPointe enjoys sharing her passion for health and nutrition as a Health and Wellness Coach and Young Living Independent Distributor. She teaches her clients about which foods, home remedies, lifestyle changes, essential oils and alternative therapies will work for THEIR BODY whether the goal is for everyday living and nutrition or the healing of symptoms.Her unique approach involves working with clients to look at the WHOLE PICTURE, and then helping them choose from a myriad of solutions. Erin maintains a vibrant practice offering private and group consultations as well as educational workshops. She is the mother of three, raising her children naturally, while educating them to embrace the gifts of whole nutrition, natural remedies, and listen to the wisdom of their bodies.