Actions and Detail Panel
Super Oil Sundays - Live & Love Oils: SPEED OILING!
Sun, January 8, 2017, 1:30 PM – 5:30 PM CST
Description
Live & Love Oils: SPEED OILING! Emotional & Sensual Perspective
SPEED OILING! This is a fun way to learn a ton! Come learn and play as we move at a fun pace learning as much as we can in 1 hour! In the 2nd hour, at this Super Oil Sunday, we will explore essential oils to support our emotional wellbeing and ways to release and renew! Feeling these oils enter our energy fields we will take you on a sensual journey into products to help you feel love between you and your partner and your very own Self–Love! This will be interactive and fun! Come be an oily hot mess with us moving forward into pure oily bliss!
1pm – 1:30pm Registration & NingXia Red Vitality Bar - $1 shots
1:30pm – 4:30pm SPEED OILING, Master Classes, Games, and Giveaways
4:30pm – 5:30pm Product Demonstrations, Vendor Tables, and Socializing
Vendors are welcome to apply! Get your application by emailing: ashley.funlovinoils@gmail.com
We have limited vendor availability. All vendor products must relate to Young Living Essential Oils and be approved by our SOS committee.
Vendors: $20 vendor table fee includes:
4-8 foot table with tablecloth.

1 hour of selling time at the end of the Super Oil Sunday from 4:30pm - 5:30pm

Advertising on event sites.

Please also register for the event on eventbrite site
These events are alive and thriving!
Paul Bauer and his wife Susan will give a talk on the hidden levels of the oils and how you can tap into these hidden levels for more abundance, increased energy and lasting inner peace. Together, they will help you get more from the oils in ways beyond your imagination.
What you'll learn in their presentation:

How to connect with the oils far beyond the physical level
How to increase your abundance with the oils with ease
How to clear unresolved emotions in just minutes
How to deepen your spiritual connection
How to share the deeper levels of the oils and never worry about the FDA ever again

In just minutes, you'll experience the essence of the oils in ways that will inspire and delight you. Bring some of your favorite oils for their hands-on experiential talk. You will LOVE what you'll learn in their presentation!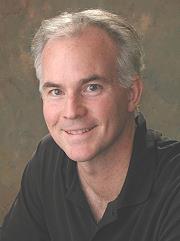 Paul Bauer is the founder of DreamsAlive.com, a company that helps people move beyond the limits of the mind and discover their innate gifts and strengths. Paul is an expert in helping people clear their subconscious blocks and emotions that hold them back.

Since 1996, through programs like Clear-Mind, Effortless Manifesting, and Creating Abundance,
he's helped over 20,000 people in over 60 countries transform their inner blocks into breakthroughs in their health, finances, career and inner spirituality.

He and his wife Susan hold transformational retreats in Hawaii, Sedona and Lake Geneva that help people clear whatever stops them from living their lives with clarity, energy and abundance.

4 years ago, during his wife's health crisis, Paul discovered Essential Oils, and after that life-changing event, a whole new world of possibilities opened to him. Paul and Susan now uses Essential Oils in all their programs because of their incredible ability to heal at all levels - not just physical.

After using the oils for several years, Paul discovered the hidden levels of the oils and their incredible powers to clear unresolved emotions and stagnant Chi energy. It's his passion to share these hidden levels of the oils with the world...

Paul is the creator of Ener-Chi, a program custom designed for Young Living members to help them discover the deeper powers of the oils.
********************************************
Super Oil Sundays are all about YOU! Action-packed, integrative community events will have you movin' and groovin' as we learn, play, and love together!
We will share how to incorporate every day oil-infused products into your lifestyle!
Games will be a hit as we spin the Wheel of WOW! Come test your wisdom and get in on the giveaways!
Each Super Oil Sunday will have the latest topics your asking about!
Come. Bring Friends. These events are for everyone new to our products and experienced oilers too!
We are expanding education all around Chicagoland! Plan to gather with us at each fun lovin' destination!