Super Oil Sundays - Joyful Body and Spirit: Taking Care of Your Temple
Actions and Detail Panel
Super Oil Sundays - Joyful Body and Spirit: Taking Care of Your Temple
Sun, November 13, 2016, 3:00 PM – 5:30 PM CST
Description
Joyful Body and Spirit: Taking Care of Your Temple
Your joyful body is your temple. We are excited to share with you the Ancient Oils Collection and how you can use these precious gifts in modern day life! We will move into our spiritual body on a fascinating journey back in time to learn about the Biblical history of essential oils. Discover the secret to Esther's irresistible beauty. Find out why Moses made the Holy Anointing Oil unto the Lord. Learn the customs of anointing Kings and sanctifying the temple to keep it pure. Imagine having access today, to the same oils used over 2000 years ago for maintaining wellbeing and vitality.
THREE OILY TECHNIQUES will be shared. You will walk away with the knowledge to use these techniques with your friends and family. Spend the day with us in learning Body Awareness Meditation, Blessing of the Senses, and Simple Vitaflex Movement.
"Is any sick among you? Let him call for the elders of the church and let them pray over him, anointing him with oil in the name of the Lord". James 5:14
As a BONUS to this month's SOS for the FIRST 20 who REGISTER, you will go home with a copy of Teri Secrest's book, A Biblical Perspective!
Super Oil Sundays are all about YOU! Action-packed, integrative community events will have you movin' and groovin' as we learn, play, and love together!
We will share how to incorporate every day oil-infused products into your lifestyle!
Games will be a hit as we spin the Wheel of WOW! Come test your wisdom and get in on the giveaways!
Each Super Oil Sunday will have the latest topics your asking about!
Come. Bring Friends. These events are for everyone new to our products and experienced oilers too!
We are expanding education all around Chicagoland! Plan to gather with us at each fun lovin' destination!
Vendors are welcome to apply! Get your application by emailing: ashley.funlovinoils@gmail.com
We have limited vendor availability. All vendor products must relate to Young Living Essential Oils and be approved by our SOS committee.
Vendors: $20 vendor table fee includes:
4-8 foot table with tablecloth.
1 hour of selling time at the end of the Super Oil Sunday from 4:30pm - 5:30pm
Advertising on event sites.
Please also register for the event on eventbrite site.
These events are alive and thriving! Details about speakers and topics will be added soon!
Register and mark your calendars - these are events you do not want to miss!
"Using essential oils and oil-infused products gives me the energy to be my best so I can better serve others with what I have to give." Annette Swanson, Wellness Consultant, Young Living
Pamela Hunter's first ever purchase of Young Living Essential Oils was the Ancient Oils of the Bible Kit. She has been educating about these oils for 13+ years along side her Spiritual Health Coaching practice. Certification with the Institute of Spiritual Healing and Aromatherapy gave her multiple healing modalities to share along side these oils offering comfort and support to many. Pamela is all about creating awareness, opening paths, and teaching tools for you to live a fun lovin' lifestyle.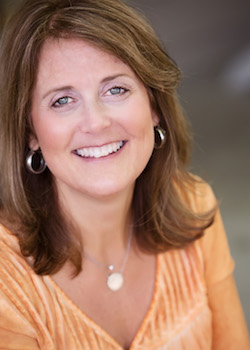 Annette Swanson is a walking testimony to using Young Living essential oils in your wellness routine. She began using Young Living essential oils 10 years ago to supplement low metabolism, clear her head and mend her heart. One will often hear her say that essential oils, yoga and Bible study gave her the strength to get through divorce, single parenthood, school and career changes. As a longstanding small group leader, she enjoys sharing wisdom of the Bible to stay grounded. Her creativity as AnnetteByDesign is apparent in custom painted murals and canvases for satisfied clients from here to Kenya. Being a Personal Historian with compassion to listen to people's life stories allows her to give families the gift of storytelling to hand down for generations. Annette shares her own life story with others who can learn from her trials and triumphs.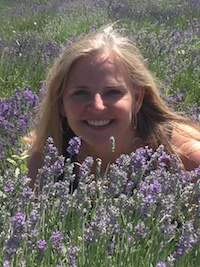 Pam Riley-Valesh is a Registered Nurse who believes that using Young Living Essential Oils can add support and balance to your health. She is passionate about sharing the safe use of essential oils and their holistic value in a predominately western medicine world. Pam has used Young Living Oils for over twelve years, especially during the time she served as Parish Nurse at her church. As a Parish Nurse, she integrated faith and health, and introduced many to the idea of once again using essential oils to augment and assist with emotional and spiritual areas of life. Through modalities like Reflexology, Healing Touch Spiritual Ministry, and energy work such as emotional clearing and chakra balancing, Pam continues to reach out to those who would like to learn and experience more.