Description
The Super League is where all the most competitive kickballers come to play the highlest level of kickball. Having only 4 teams in the league means that every team is quality. Playing double-headers means more reps at the highest level. A 4-week season means that every at-bat matters.
The Super League is team-entry only. Email info@LI-Kick.com to submit your team. Teams are announced in early July. Uniform piece will be decided by the captains. $600/team
Night: Tuesday
Start Time: 8:00pm
Season Starts: July 17th
Season Ends: August 7th
Season Length: 3 weeks regular season + 1 week of playoffs
Team Size: Minimum of 6 men and 6 women
League Capacity 4 Teams
See a night in the life of LI-Kick on YouTube
See Results from last year's Super League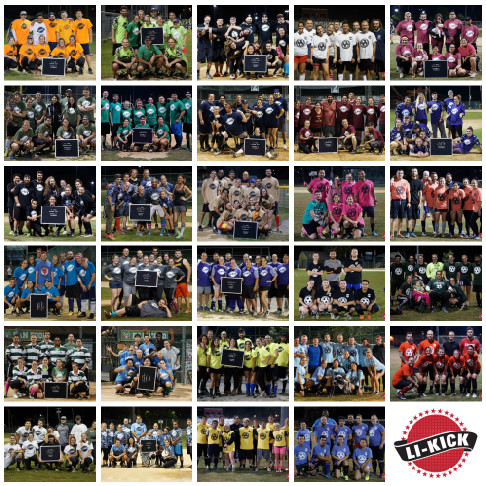 ABOUT LI-KICK: LI-Kick is Long Island's premier provider of co-ed adult social sports. Our mission is to provide a fun and social experience for adults on Long Island. We pride ourselves on offering strong recreational and competitive platforms for players to strengthen friendships & meet new people, all while playing a really fun game. Since 2013 over 5,000 people have played in an LI-Kick league.