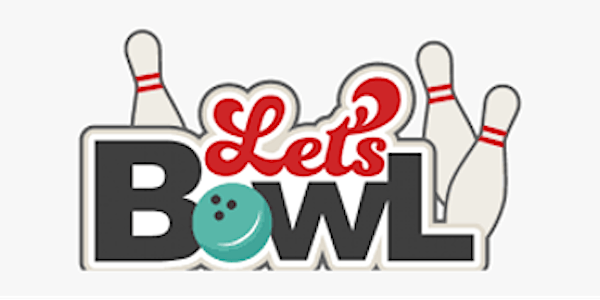 Super-Bowling for Charity
Teams play for designated charities; $1,000 1st Prize, $750 2nd Prize, $500 3rd Prize. Scores handicapped at event so any team can win.
When and where
Location
Columbus Square Shopping Center 5700 Columbus Square Columbus, OH 43231
About this event
Sponsored by CAM TAYLOR REALTORS and LINCOLN FINANCIAL ADVISORS. Competitive ticket price includes free lunch buffet, 3 games and free shoes. Bowlers will compete in teams of 4. Those registering individually or in teams of less than 4 will be assigned other bowlers. Scoring for each bowler will be handicapped by adding 90% of the positive difference between 220 and the average scratch scores for such bowler's first two games. Winners' checks will be payable to teams' designated charitable causes--which need not be 501(c)(3) charities, but Dublin-Worthington Rotary reserves right to reject any purported charitable cause that does not fall within Rotary's stated goals to advance world understanding, goodwill and peace by improving health, providing quality education, improving the environment and alleviating poverty. Bowlers and attendees will also have opportunities to purchase 50/50 Raffle Tickets for $10 each (winner to be announced at event) and Rotary Bourbon Raffle Tickets for $100 each (approximately $20,000 retail value--see dublinworthingtonrotary.org for further details). Entry fees for first 30 teams (or for the first 120 bowlers, in the aggregate) are guaranteed processing. Entry fees for teams 31 to 50 (or for bowlers 121 to 200, in the aggregate) will be processed to the extent that additional lanes are available. Any entry fees received in respect of more teams or more bowlers than can be accomodated will be returned promptly. All ticket sales final. If event cancelled due to circumstances that make it impractical to hold the event, such as a weather emergency, all competitive bowler teams will be automatically entered in a random drawing for a $1,000 1st Prize, $750 2nd Prize and $500 3rd Prize, payable to teams' specified charitable causes. Youth bowler price includes free lunch buffet, $5.00 ticket to Bowling Palace's Game Room and the opportunity to bowl at least one game on a supervised bumper lane.