SUPER BOWL PARTY BUS

Sunday, February 3, 2013 at 1:00 AM

-

Monday, February 4, 2013 at 9:00 AM
Event Details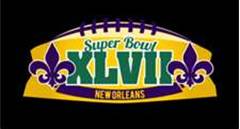 SUPER BOWL PARTY BUS
New Orleans, Louisiana
February 3, 2013
(ONE DAY TRIP)
Register today to save your space
$250 per person
PACKAGE INCLUDES
Roundtrip motorcoach transportation from Huntsville/Birmingham to New Orleans
All Day in New Orleans
Pre-Game Party at Razzoo
Superbowl Watch/Favorite Team Jersey Private Party with Buffet & Open Premium Bar
After Game Party on Bourbon Street
Party Beads
Refreshments on bus
Movies and Games on bus
Tour the city, Party on Bourbon Street, Listen to live jazz and enjoy the Cuisine
PRIVATE PARTY ADMISSION
 Not riding the party bus to New Orleans....Meet us there and  Join our Private Party!!
$175 per person
PAYMENT DEADLINES
Now thru November 24- $25 Early Bird (Extended)
December  - $75 or more
January 15-Balance
This guideline is here to help you stay on track with your payment plan. You can start making payments at anytime during the sale of this package. Please note that if you make your first payment well after the start of this payment guideline you should be prepared to catch up payments as soon as you can so you will not have such a large final payment. Any questions can be addressed  by emailing us at info@urbanelitetravelboutique.com.
PICK-UP LOCATIONS & TIME
Feb. 3, 1:00 AM-Hsv TBA
Feb. 3, 2:00AM- Bhm TBA
Please be prepared to be at your pickup location before the bus arrives.  The bus will not sit and wait around.  The bus will pull up and load everyone.  We will not be responsible if you leave your car at the parking lot.  We encourage you to get dropped off and get picked-up.  Park at your own risk.
FRESHEN UP
You will have an opportunity to freshen up at the Louisiana Welcome Center.  You will be given 45 minutes to change clothes and do anything else to get ready for drop off in New Orleans.
ARRIVE IN NEW ORLEANS
Once we arrive in New Orleans, everyone will get dropped off at or near Harrah's Casino.  
The French Quarter is not too far from Harrah's and you won't have to look far to find all of the Superbowl fun.  Meet us at Razzoo's for a Pre-Game Party at 1:00pm.  Game kick off  5:30pm (Superbowl Watch Party/Favorite Team Jersey).  After party on Bourbon Street.  We will meet back up at Harrah's Casino at 2:00am for the After Party Remix.  We will converge and load up at 3:00am.  Please be mindful of the time.
LIBATIONS ON THE BUS
This is a party bus!  Please remember to eat before arriving at the bus.  Know your limit.  Do not over do it!  Everyone is asked to be very careful drinking.  You can also bring your own small cooler of your own favorite beverage.  Must be 21 years or older!
ARRIVE BACK IN BIRMINGHAM AND HUNTSVILLE
We should arrive back on Monday morning around 9am and 10am.( aprox)
POLICIES
All reservations require acceptance of our Terms & Conditions
All payments are non-refundable.
If you cannot go after making your deposit, you may change the name of the reservation.
All name changes will incur a fee of $25.
All payments received after final payment date will incur a late charge of $25.
It is important to try to stay within our deposit deadlines. If you plan to fall behind please call us and let us know.  When you fail to pay monthly deposits and you do not call we assume you have decided not to attend the event and all monies will be forfeited and your space re-sold.
Mail payment to:
Urban Elite Travel Boutique
Attn: Superbowl Party Bus 2013
P.O.Box 283
Capshaw, Alabama 35742
Contact Us
Urban Elite Travel Boutique
PHONE 256-829-8382 
EMAIL  info@urbanelitetravelboutique.com
WEB  www.urbanelitetravelboutique.com
TWITTER https://twitter.com/UrbnEliteTravlr
When & Where

New Orleans, LA


Sunday, February 3, 2013 at 1:00 AM

-

Monday, February 4, 2013 at 9:00 AM
Add to my calendar
Organizer
Urban Elite Travel Boutique

Urban Elite Travel Boutique is a boutique style travel agency  specializing in group travel. We offer a full calendar of travel events and will also design an event to suit your travel taste.
Please visit us on our website at
http://www.urbanelitetravelboutique.com/
 Become our friend on Facebook at