Description
Test drive 50+ of the best electric bicycles.


---

More Than Just a Tech Expo
Super Bicycle is more than just an event; it is designed from top to bottom to be an experience. Inspired by ebike events in Switzerland and Germany, Super Bicycle is part technology expo, part afternoon with friends. Come to Super Bicycle to test ride bikes, share great food and drink, make new friends and feel inspired to reimagine your life, empowered with an electric bike that keeps you active, engaged, fit and full of vitality.
A Real World Test Ride Course
Super Bicycle presents an unparalleled opportunity to try the latest and greatest ebikes in a number of categories, including comfort, speed, sport, off-road, city-commute and others. Enjoy riding on Marin County bike routes that leave directly from the event grounds.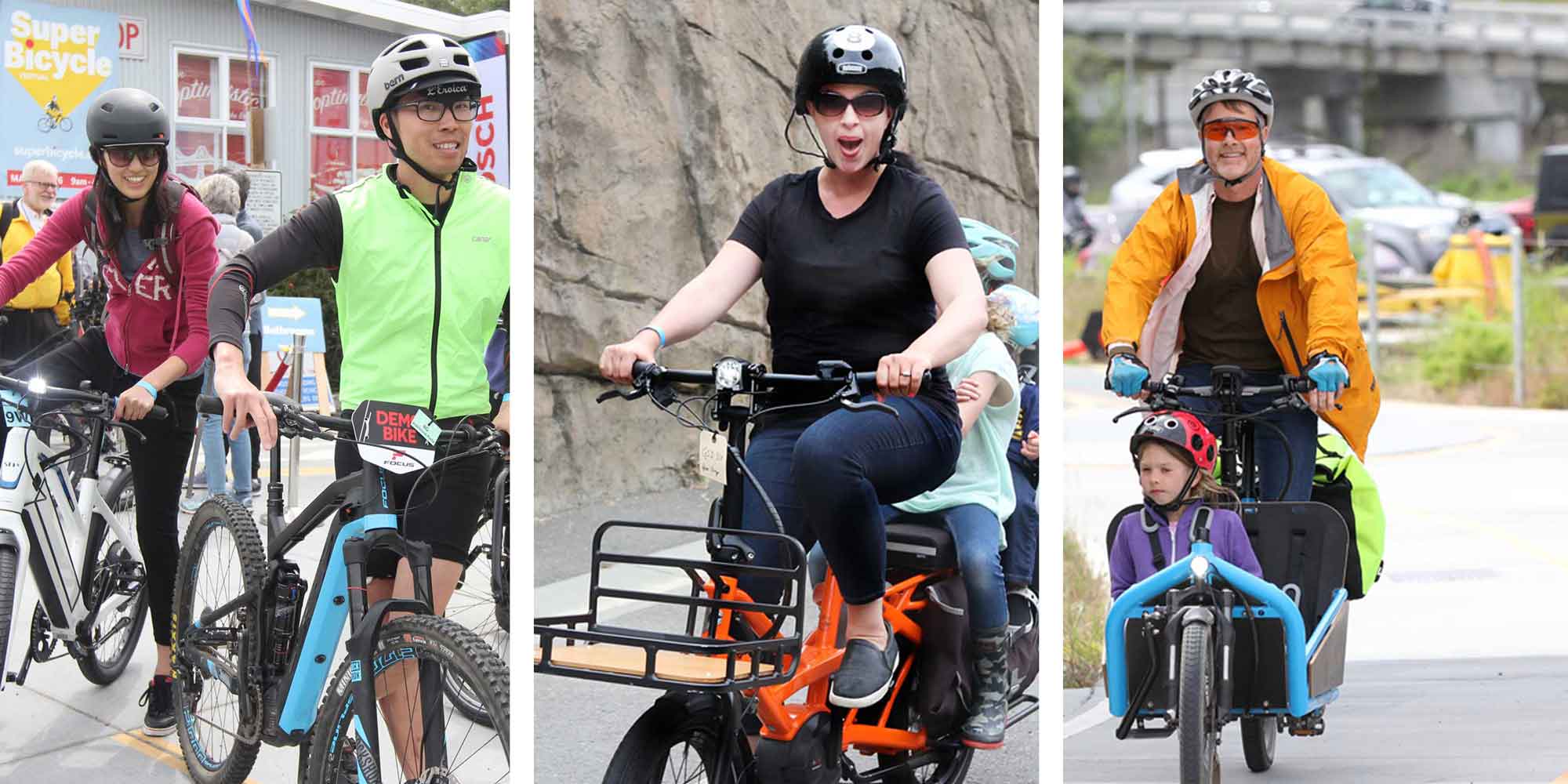 Bikes & Gear at the Super Bicycle Marketplace
Uncover unusually good deals on lightly used demo bikes, order up a new bike, or browse our selection of new and closeout cycling gear at the Super Bicycle Marketplace.
Meet the Makers
Meet the people behind the world's best ebike brands - brands based in the Bay Area and those coming from Germany, the Netherlands, Switzerland and beyond.
Complimentary Griddlecakes & Coffee
Guests and their friends and family are invited to join The New Wheel for a breakfast of made-from-scratch griddlecakes and locally roasted coffee from Equator Coffee & Tea. Breakfast is free with your admission to the event - served from 9 - 10 am Saturday & Sunday, while supplies last.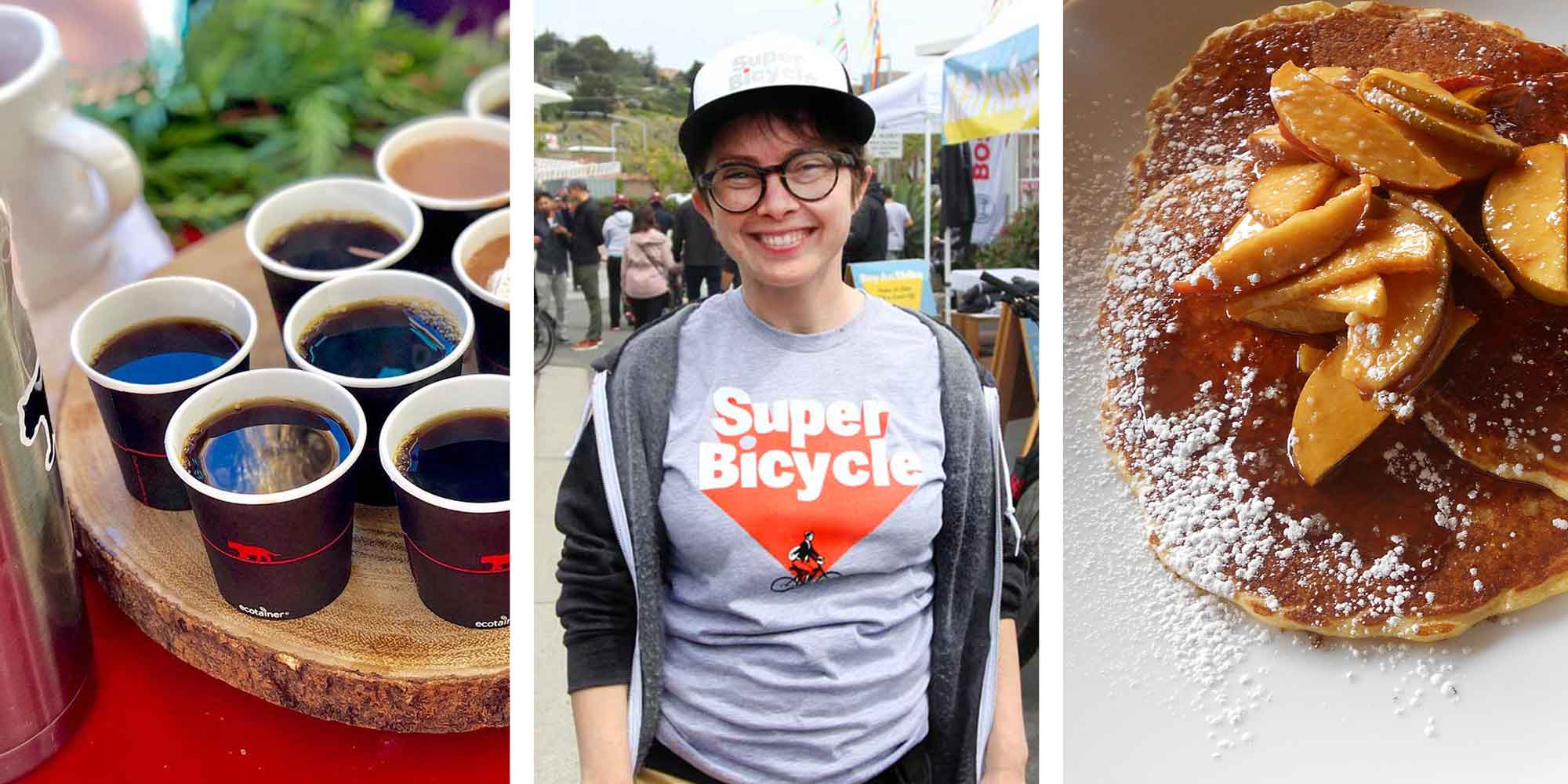 Karen Cooks Lunch!
The New Wheel's own Karen Wiener will be serving up a delicious lunch prepared on site. Vegetarian options will be available. Before co-founding The New Wheel, Karen Wiener cooked at Boulette's Larder at the Ferry Building under chef Amaryll Schwertner.
Craft Beer & Beverages

A wide selection of craft beer, including choices from Lagunitas Brewing and Fort Point Beer Company as well as sparkling water from our friends at Good Idea will be available to enjoy all day. Proceeds from beer donations will go to local cycling advocacy.
Fresh Ideas: Micromobility & The Green New Deal
Super Bicycle Theater presentations are not just for policy wonks and bike advocates. Get the low down on how ebikes are transforming cities around the world and are set to make the San Francisco Bay Area a better place to live. Policy Panels will happen at 10:30am on Saturday and Sunday.
A Dedicated Kids' Zone featuring music by Enzo Garcia
Trips for Kids Marin and Cleary Bikes will provide bikes, a test track and activities for kids of all ages. This is a 100% family friendly event. Music by Enzo Garcia of Breakfast with Enzo.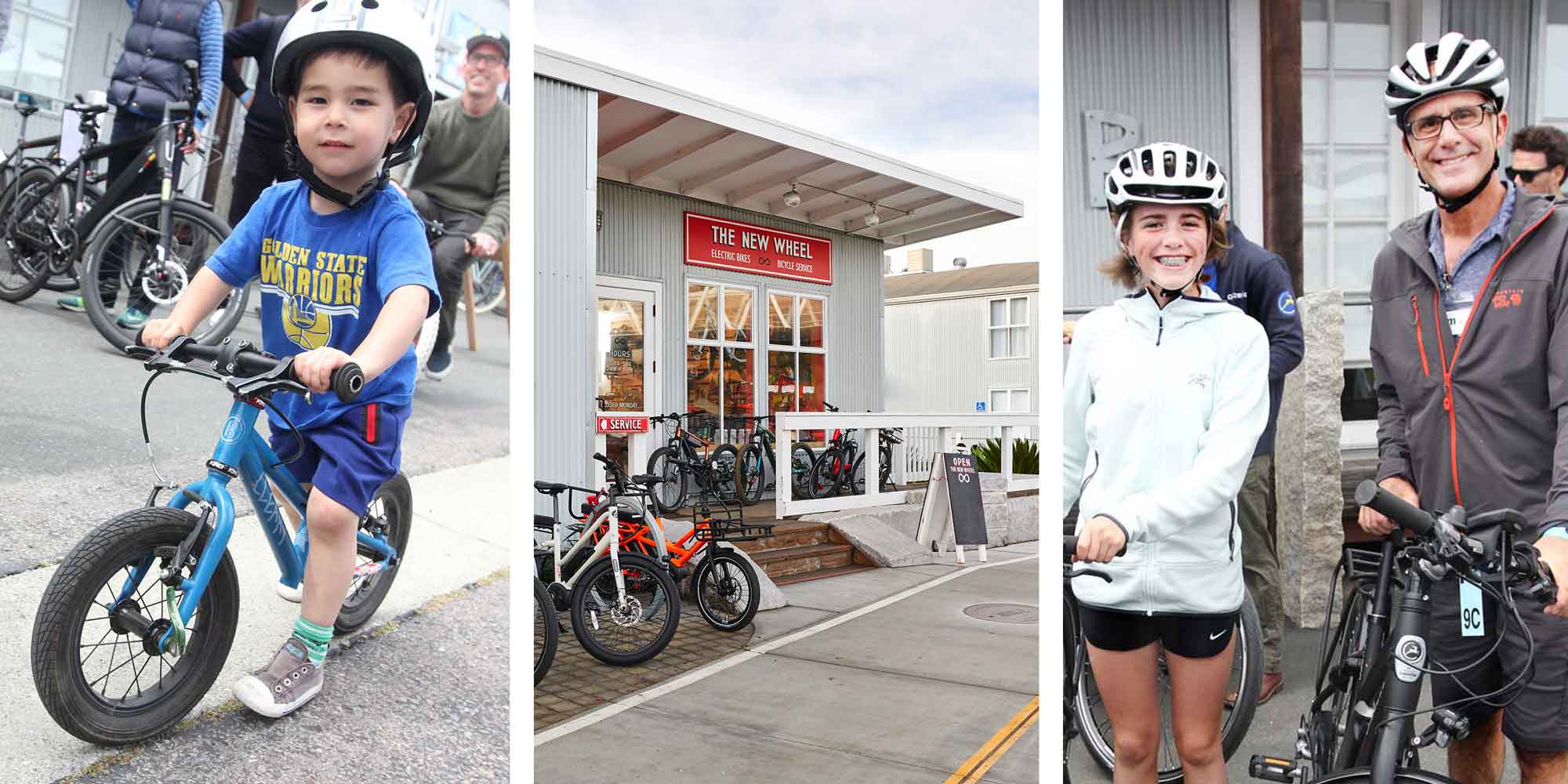 San Francisco Concierge Shuttle Service
If you're based in SF and want to spend the day with us in Larkspur, we will have van shuttles leaving The New Wheel San Francisco in Bernal Heights every 90 minutes from at 8:30am - 2:30pm Saturday and Sunday. Final shuttle returning to SF will leave Larkspur at 4:45pm. We will park your bike for free in SF while you're at the event. Shuttle fee is $5 each way. Full details.
Ferry to the Festival
Take the Golden Gate Ferry from the Ferry Building in San Francisco to the Larkspur Ferry Terminal, and walk 3 blocks to the event. Note that the 1st SF-Larkspur ferry departs SF at 12:40 on Saturdays and Sundays (schedule).
Bicycle Valet Parking
A fully staffed bicycle valet service will be ready to park your bicycle upon arrival at Super Bicycle in Larkspur Landing, free of charge.
Free Auto Parking
If you're coming by automobile, we encourage you to carpool. Rest assured there's plenty of free parking at the Golden Gate Ferry Terminal next door to the festival.
More Transit Options
The SMART train is bike & e-bike friendly, and can bring you from as far north as the Sonoma County Airport to the San Rafael station, just 2 ½ miles from the festival (SMART train info)
Located at The New Wheel Marin at Larkspur Landing
We're right next to the Larkspur Ferry Terminal and just off Hwy 101.
---
Special thanks to our sponsors, and our volunteers.
Super Bicycle is a community event produced by more than twenty companies and advocacy groups with the help of individuals like you. You are invited to volunteer at Super Bicycle - all volunteers get instant VIP status - enjoying free meals and a gift from The New Wheel.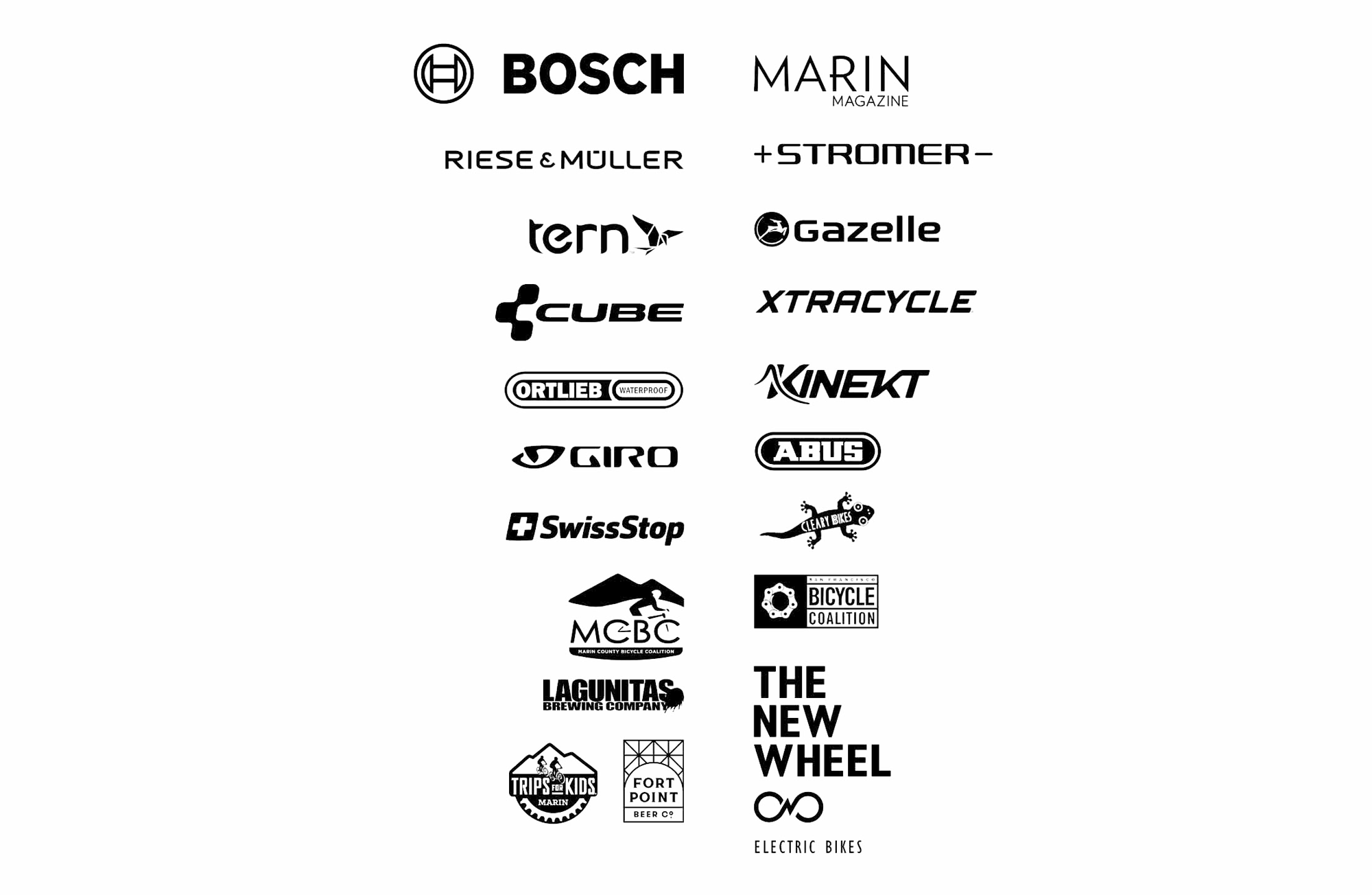 Organizer of Super Bicycle Festival 2019
The New Wheel's mission is to bring good things and fresh ideas into the lives of people in the community, California as a whole, and in the process transform how we get around. 
We are committed to our customers through careful selection of technology, top-notch service and an unwavering optimism for the future of transportation and electric bikes.
Founded in 2010, The New Wheel has two locations: Bernal Heights in San Francisco, and Larkspur Landing in Marin County. More information at www.newwheel.net.