Yoga's great. Yoga on the water is better. Join us for SUP Yoga at Stone Mountain June 22 from 3-5 p.m.
About this Event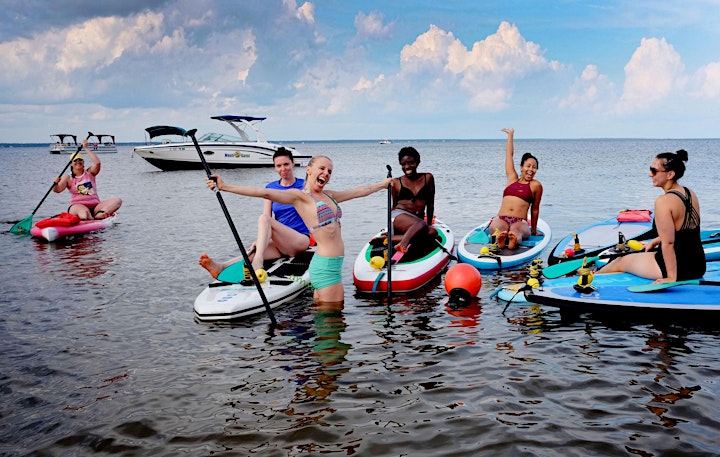 You guys, get ready! Shine Again Yoga is taking its classes to the water!
Saturday, June 22 from 3 to 5 p.m. at Stone Mountain. We'll have plenty of play/paddle time and about 45 minutes of designated yoga.
COST: $47. Board rentals from REI are $35. Shine Again Yoga is charging an extra $12 to be given to Project Zawadi in support of Mwanaisha, a student Shine Again Yoga sponsors in Tanzania. We've raised $400 of our $1,000 goal. Save $2 and pay cash in studio any time before June 22. We're located at 75 Cooper Lake Road in Mableton.
Launch at 3 p.m. on June 22 from the REI Boathouse in Stone Mountain Park. PLEASE NOTE THEIR NEW LOCATION: 1175 Stonewall Jackson Dr.
DISCLAIMER: We don't take ourselves too seriously, so don't feel shy about joining us. If you're an elite SUP yogi, then we probably aren't the group for you. ;-)
Limited spaces available. Please reach out to Sarah or send payment to ensure your spot!
Questions? Send them over! sarah@shineagainyoga.com
Hope to see you on the water!