Description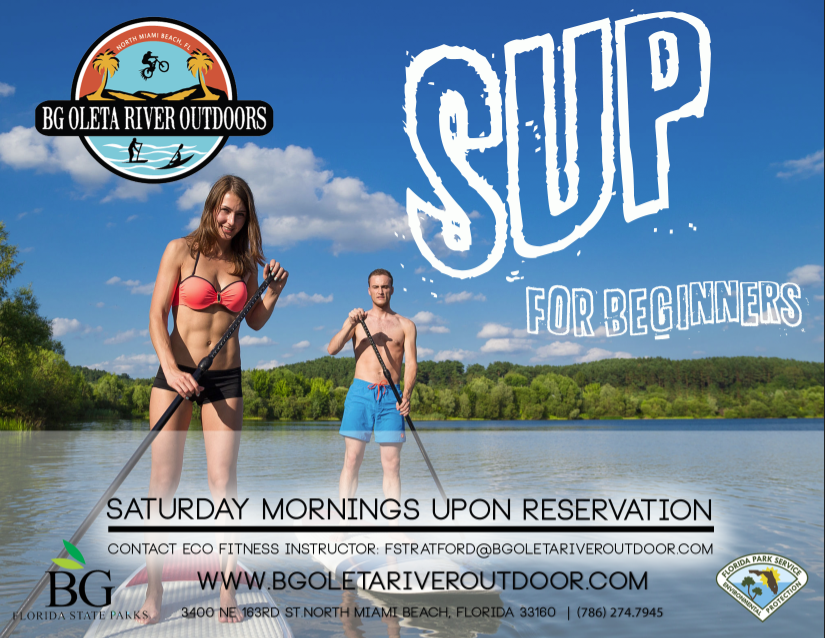 SUP (Stand Up Paddle boarding) classes for beginners on
Every Saturday of the month at 9am. $40/person plus tax.


"Do you want to learn how to Stand Up Paddleboard??
Come learn the foundations of beautiful sport at the BG Oleta River Outdoor Center, located within the Oleta River State Park. "Walk on Water" through Mangrove Creeks leading out to Biscayne Bay. Our knowledgable "SUP" instructor will provide you with a 10 minute on land lesson, including the anatomy of the board. Learn how to properly launch and mount your board followed by slowly coming to the upright standing position. You will learn proper paddling technique, how to handle adverse weather conditions and how to help another paddler in need.
Don't be intimidated! This water sport is easier than it looks. Pick up a new hobby while meeting other local outdoor adventurists!
Class is 1 hour and 30 minutes long, and cost $40+tax per person. Price includes equipment and instructor. Hope to see you there!"
For more information 786-274-7945