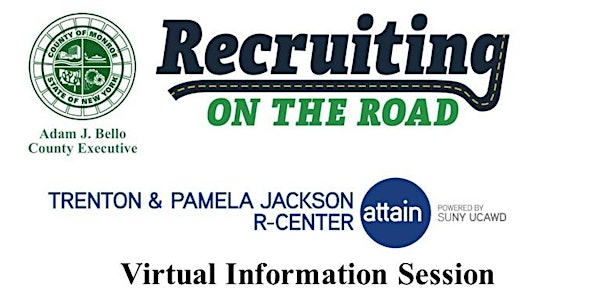 SUNY ATTAIN Virtual Information Session with Monroe County
Free informational event from SUNY ATTAIN and Monroe County.
About this event
Monroe County Executive Adam J. Bello is partnering with SUNY ATTAIN to host an information session on Wednesday, May 13 at 11 a.m. on Zoom. This special event is to promote services to those who may not have access to computers and software.
SUNY ATTAIN assists the community in developing academic, occupational and technical training needed for the workplace. This session will provide participants with the information they need to access programs from SUNY ATTAIN while practicing social distancing guidelines.
Upon registration, participants will receive a link and access code to the Zoom meeting room. This special Recruiting on the Road event is free and open to all!