About this Event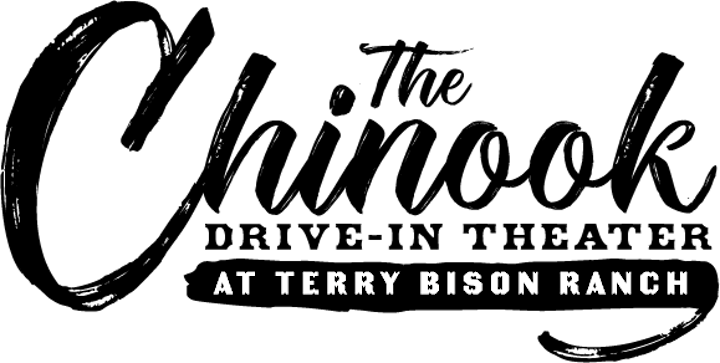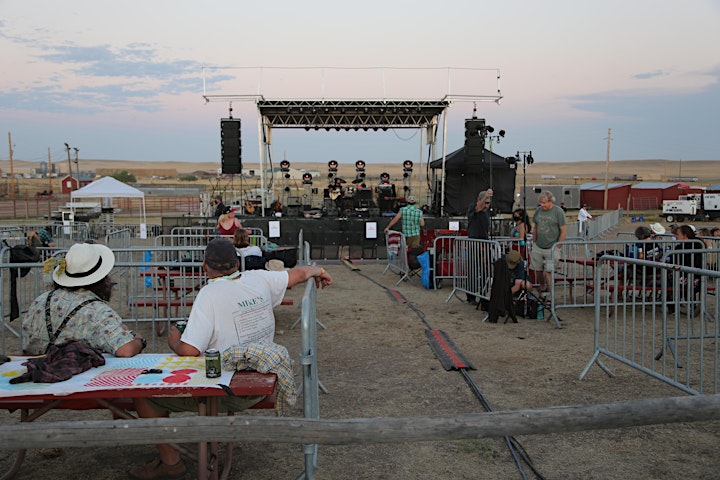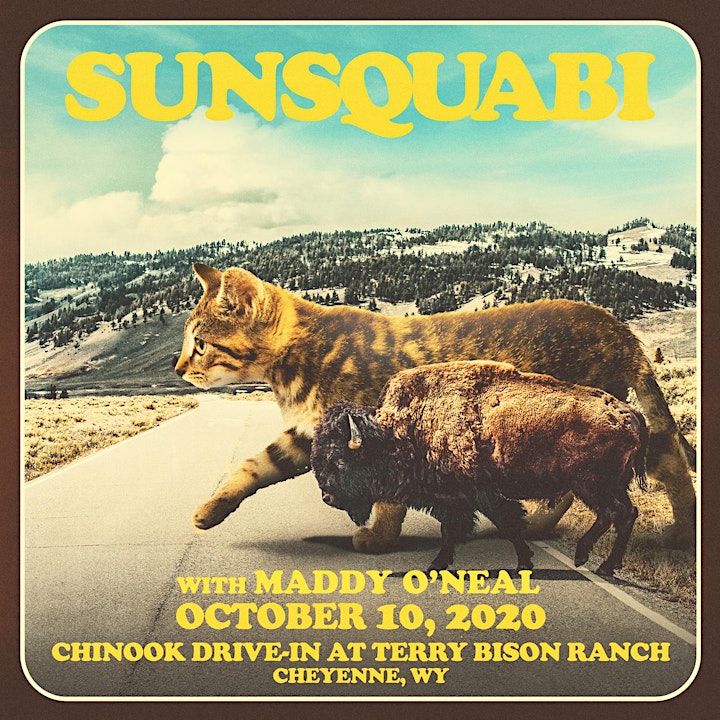 SunSquabi: A Hydro Funk Experience
There's a place, deep in the cosmos, where jam bands and electronic dance music intersect with rhythm-driven funk. You'll feel like you're floating here but not lost completely to the atmospheric elements. Instead, you're tethered to an avant-garde spaceship with Colorado-based SunSquabi on the frequency. This cosmic wonderland is a melting pot of a variety of musical genres and it represents the future of music.
A three-piece suit - SunSquabi has been catching the eyes and ears of music fans around the world with their ever-evolving sound in the studio and on the live stage. SunSquabi has gained national attention for their unique way of producing music. The band's live show can be described as an 'Electronic Hydro Funk Experience' that is different every single time out. SunSquabi continues to break down and analyze the expectations of what a "Live-Electronic" band should be. The band unveiled their newest album 'Instinct' in January of 2019. The 10 track LP finds the band at their highest peak as they have been dedicated to the metamorphosis of capturing elements in their live performances in the studio as improvisational jams have been fleshed out into full-blown songs and staples in their repertoire.
Combining the talents of Kevin Donohue (guitars/keys/production) Josh Fairman (bassist/synth) and Chris Anderson (drums). This project is a disciplined and structured group. It takes a seasoned musician to stay in the pocket for the sake of building well-developed lines and climaxes. To do that seamlessly requires patience and skill. "It's kinda like breathing, honestly. We can communicate directly with each other both verbally and non-verbally, onstage and off." That connection will take the music collectively where we all want to go." – Kevin Donohue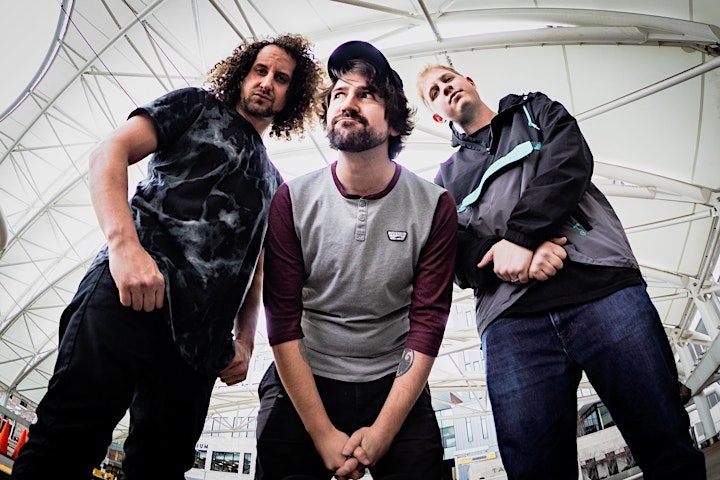 GENERAL INFO
Join us on the high plains under the stars featuring Sunsquabi!
This live event at The Chinook Drive-In at Terry Bison Ranch provides fans with a live concert experience next to your vehicle in your associated social distanced parking zone. The safety of fans, artists and crew is our top priority. We will be adhering to local jurisdictions and state regulations to meet and exceed our health and safety standards. Please familiarize yourself with our COVID-19 operation, procedures and FAQ.
Location/Venue:
The Terry Bison Ranch is conveniently located on the Wyoming/Colorado border just off I-25. It's a short 30 minutes from Ft. Collins and 75 minutes from Denver/Boulder. Terry Bison Ranch • 51 I-25 Service Rd • Cheyenne, WY 82007 Camping spaces available by above as an 'add-on' or by calling (307) 634-4171. For more information about the Terry Bison Ranch's amenities, visit their website: www.terrybisonranch.com
Amplified Music and Video:
The music will be amplified for these concerts with speakers setup throughout the venue to ensure every parking zone will be able to clearly hear the performance. View of the stage will be limited depending on your parking space and ticketing tier but there will be a large screen where the show is projected so everyone can enjoy the show from their designated parking zone. We will be strictly enforcing that you stay within your designated parking zone. Failure to comply with staying in your designated parking zone and associated concessions and facilities will result in your removal from the concert.
TICKETING:
There are two types of tickets that can be purchased, VIP and GA.
Purchase one ticket for your entire vehicle. Limit 4 people per vehicle.
This event is rain or shine. In the event of severe weather, stay inside your vehicle. Specific messaging will be delivered from stage and will be broadcast over the PA.
There's no Re-Entry.
VIP – Includes VIP Parking and private a Picnic Table. Enjoy the event from your private Picnic Table that will be located close to the stage (but at an appropriate social distance). Up to 6 people can be sat at the same Picnic Table.
GA - Includes a reserved spot for your vehicle and a space adjacent to your vehicle where you'll be able to enjoy the show outside of your car.
Full vehicle day of show purchases on-site will only be offered while space lasts. Again, we cannot urge you enough to plan before you arrive and purchase ahead of time.
GOLDEN RULE:
You are only permitted inside your vehicle or just outside your vehicle in your designated 9'x18' parking zone. You may only leave your designated parking zone to use the restroom or visit the concession area. There is no congregating in front of the stage and/or anywhere outside your parties picnic table or designated parking zone. Walking or visiting other vehicles is strictly prohibited. There is a zero tolerance policy in regard to The Golden Rule.
IMPORTANT RULES AND REGULATIONS /FREQUENTLY ASKED QUESTIONS (FAQ)
COVID LIABILITY WAIVER:
By attending this event, you and any guests voluntarily assume all risks related to exposure to COVID-19 and agree not to hold Blue Pig Presents; Terry Bison Ranch, The Chinook Drive-In, LLC; Kitchen Dwellers or any of their affiliates, directors, officers, employees, agents, contractors, or volunteers liable for any illness or injury.
You also agree and are expected to act responsibly with regards to socialdistancing, wearing masks, and washing your hands.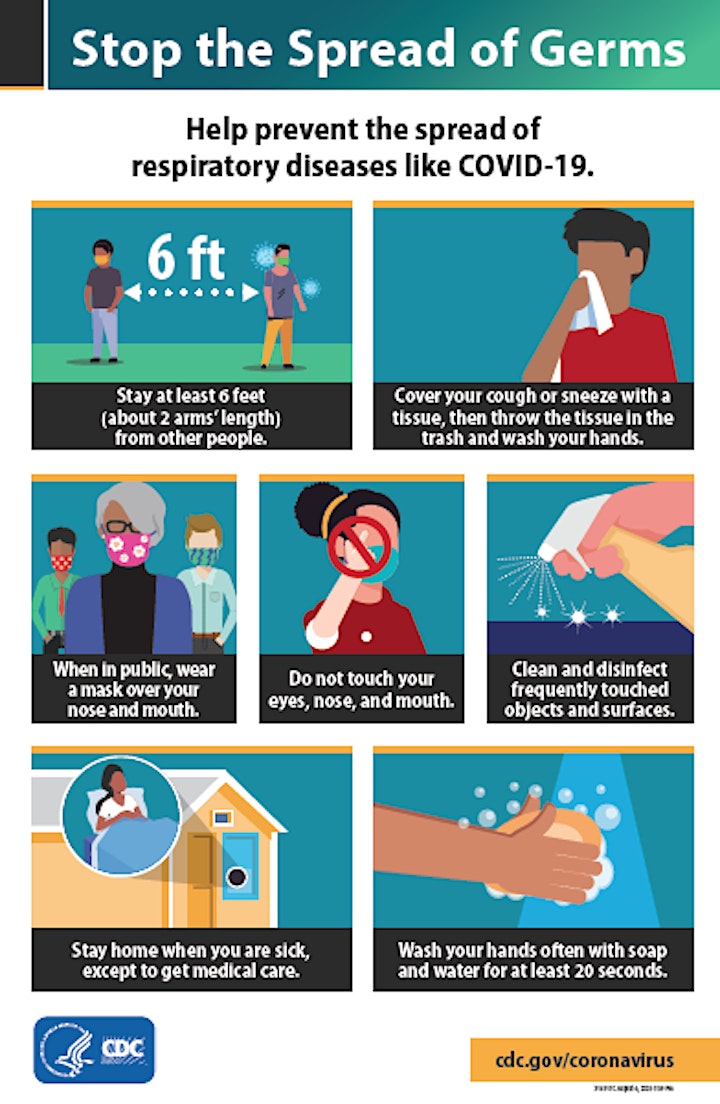 Symptoms Check:
You should stay home and avoid contact with other people if you are feeling any symptoms related to COVID-19 or have been exposed to COVID-19. When in doubt, take precautions and stay home.
Vehicle Capacity/Limits:
VIP Purchasers are limited to 6 persons per vehicle.
GA Purchasers are limited to 4 persons per vehicle.
Maximum vehicle dimensions are 9'x18'.
All attendees must arrive within a vehicle that has two axles. No campers, buses, or extremely large vehicles will be admitted. No vehicles towing trailers will be admitted. Jeeps without doors and convertibles with tops down are permitted. Full vehicle day of show purchases on-site will only be offered while space lasts. Again, we cannot urge you enough to plan before you arrive and purchase ahead of time.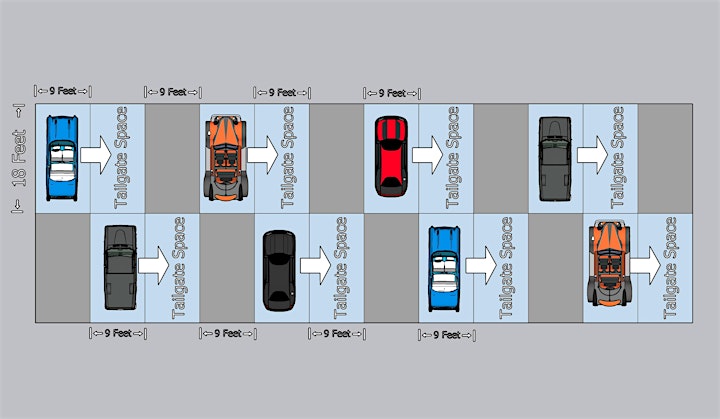 Designated Parking Zones For GA Purchasers:
Once parked, you will be able to enjoy the show in your own private individual designated parking zone. Your vehicle will take up a 9'x18' space and your tailgating zone is also a 9'x18' area. You are invited to bring your own lawn chairs, picnic blanket or sit on the bed of a pickup truck. Sitting on roofs, setting up tents or shade structures, grills, bbq pits, fires and the like are not permitted. If you leave your parking zone, you must wear a mask and follow the directional signage for your assigned facilities.
Concessions and Facilities:
Food and beverages are available for purchase. Alcoholic beverages are available for purchase for 21+. The concession area will offer various snacks. Social distancing practices must be maintained when exiting your designated parking zone or picnic table. Masks will be required when leaving your parking zone or picnic table. You must adhere to venue circulation signage and follow our one-way traffic system. You must maintain 6' from any other individual outside your party at all times. Alcohol consumption is strictly for 21+ only. No underage drinking. Security will strictly enforce. Food can be brought from home and eaten in your vehicle. No Coolers or alcohol can be brought from home. We ask that you pack out your own trash. Leave no trace.
Standing and/or Congregating:
Any standing and/or congregating outside of your designated parking zone or picnic table is STRICTLY PROHIBITED and we have a ZERO TOLERANCE for this behavior. If you attempt to move from one ticketing tier area to another, find friends you did not travel with and/or congregate in front of the stage, video wall and/or any other place that's not your designated parking zone or picnic table, you will be removed from the concert. You must remain at your designated parking zone or picnic table throughout the event, unless you are using visiting the restroom or concession area.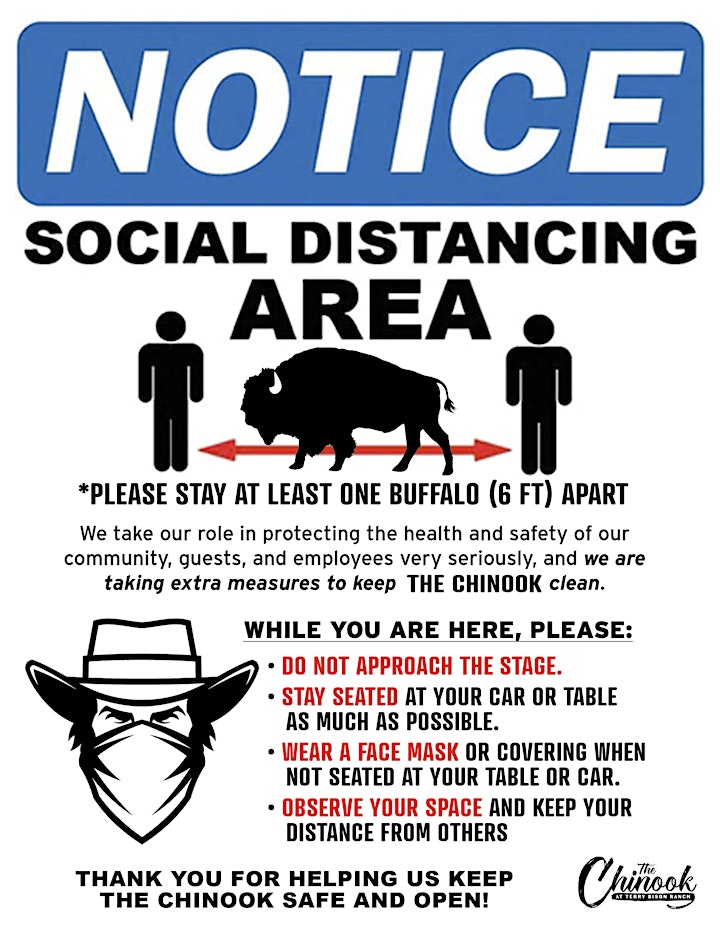 Masks:
You must bring your own personal mask. It is required that a mask be worn at all times except when you are in your designated parking zone. Masks must be worn upon arrival, when using the restrooms, visiting the concession area and/or conversing with staff. They can be worn at your discretion in your designated parking area but must be worn everywhere else.
Please see the guidelines for face masks from the CDC:https://www.cdc.gov/coronavirus/2019-ncov/prevent-getting-sick/diy-cloth-facecoverings.html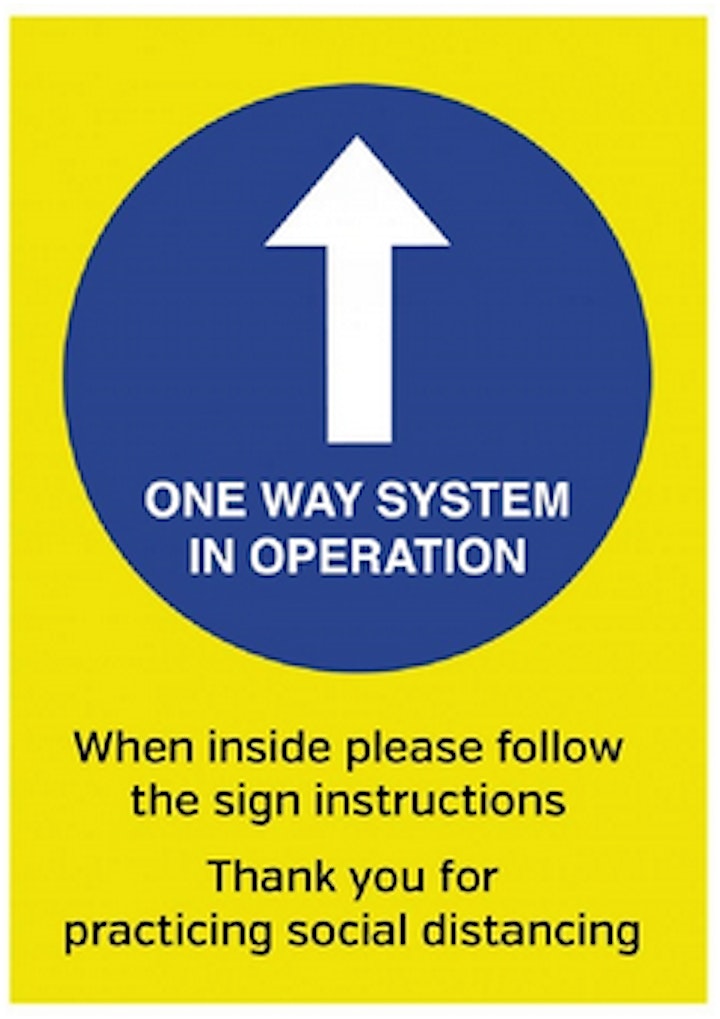 Social Distancing & Venue Directional System:
Social Distancing will be required when leaving your designated parking zones or picnic tables. It is mandatory you stay 6' apart from anyone that is not in your party. Please adhere to the ground paint that indicates social distancing when standing in line at concessions and facilities.
To help ensure social distancing, all concert goers must follow the venue flow on ingress/egress, and when visiting the concession area and restroom. At no time should you walk in the direction of the stage or toward the back of the venue. This will be implemented through directional signage, barricade, ambassadors and security personnel.
Restroom Facilities and Hand Sanitizer:
Portable toilets and hand washing stations will be present on site. Complimentary Hand Sanitizer will be provided in each associated restroom as well as throughout the venue. Strict guidelines will be provided to ensure safety and cleanliness. Please be responsible with adhering to social distancing through the 6' markings on the ground. Use your best discretion in any places where you may not see any markers.

Greening/Waste Management: Upon arrival all vehicles will receive one trash bag and one recycling bag. We ask that you pack out any trash and recycling you produce during the concert.
Exiting: We will be clearing the venue promptly after the conclusion of the concert. All COVID-19 social distancing protocols will remain in place. We ask you to pack up your vehicle immediately after the event and remain in your parking space until directed by event staff to exit the venue. Drive safely and slowly while following directions. Event staff will address the situation accordingly with local police in terms of drivers who appear to be intoxicated.
Strictly Prohibited:
Absolutely no illegal substances
Underage Drinking
Glass
illicit goods
Fireworks
Weapons (guns/knives, other)
Laser pointers
Cameras or Video Recording
No Pets
Grills, BBQ pits, open fires, tents and the likes are not permitted
Tents/Sun Shade
**** Violators will be held accountable and prosecuted by local and state law. All vehicles are subject to search.